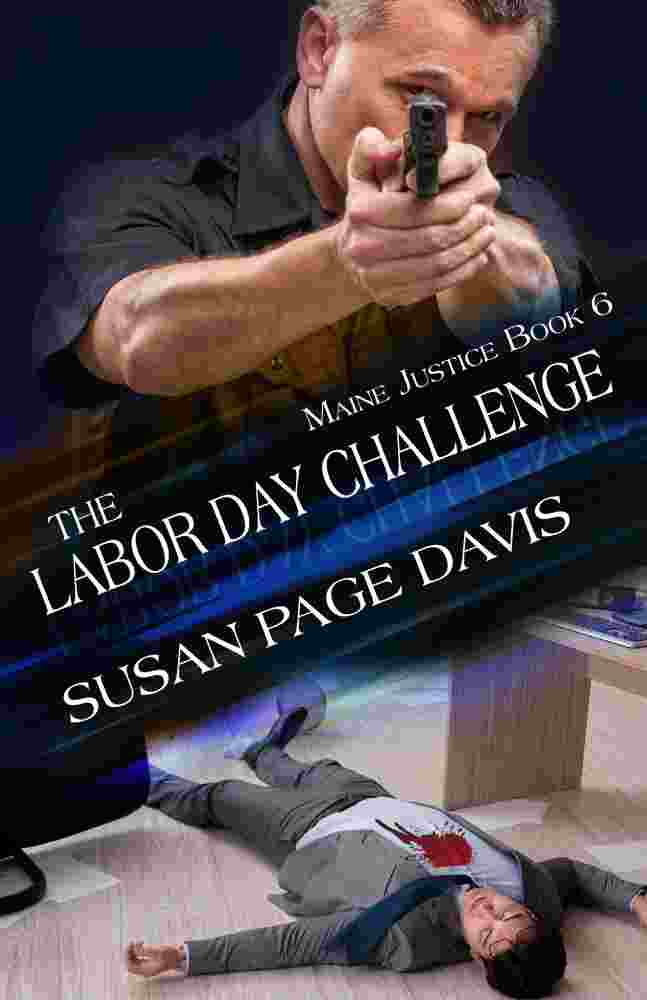 FEATURED BOOK: The Labor Day Challenge
AUTHOR: Susan Page Davis
PUBLISHER: Tea Tin Press
GENRE: mystery-romance
SERIES OR STAND ALONE: Maine Justice Series book 6
TARGET AGE: general
IT IS MY PLEASURE TO WELCOME AUTHOR SUSAN PAGE DAVIS TO PATTI'S PORCH. SUSAN TALKS ABOUT THE PROCESS INVOLVED IN A WRITER'S CHOOSING OF A TITLE.
SUSAN IS OFFERING A GIVEAWAY! SIMPLY LEAVE A COMMENT BELOW TO ENTER THE DRAWING FOR A KINDLE OR PAPERBACK COPY (WINNER'S CHOICE) OF THE LABOR DAYCHALLENGE.
WHAT'S IN A TITLE?
by
Susan Page Davis
Every time I write a book, I have to come up with a title for it. Sometimes that's easy, but other times it's a grueling process.
The best titles give the reader an idea of what the book is about and the tone of the story, without giving away too much about the plot. They should capture the reader's interest and be easy to understand.
On a good day, a title will jump out at me as I'm writing. If I find a phrase, an idea, or even a single word that expresses the essence of the story, I run with it. That doesn't happen very often.
Sometimes my editor will name the book. In a few publishing houses that's the norm. Others let the author name it, but sometimes they might want to change it. Maybe it's too similar to the title of another book, so that readers looking for your book might be confused. For instance, just before my book Witness released (Christian romantic suspense), Dee Henderson came out with her book, The Witness (also Christian romantic suspense). I wanted a different title, but the publisher said no, so it remained Witness.
Authors use various methods of creating titles. As I look over the more than eighty titles my books have been given, I don't see a clear pattern. I used a lot of different methods.
One of the best ways to find a good title is brainstorming with several other people. I give them the gist of my story and tell them some key words and phrases. For my featured book, The Labor Day Challenge, that might include murder of a police officer, mock crime scene, and workplace harassment. I chose The Labor Day Challenge because it is a major event in the book, at which the murder takes place.
One-Word titles can be tricky if an author is not the first to use it. Also, that one word must epitomize the book. It worked for Alex Haley with Roots, for James Michener with Hawaii, and for Leon Uris with Exodus.
Among my dozens of books, I have only two one-word titles, a romantic suspense novel I mentioned earleir called Witness and a children's fantasy called Feather.
Originally, I wanted to call Witness by a different name: You Shouldn't Have. I chose that because in the story three sisters owned a gift shop with that name. One of them witnessed a murder, and I thought it was appropriate to the story. The editor disagreed. She thought it sounded more like a cozy mystery or women's fiction than romantic suspense and changed the title to Witness.
In the children's book, Feather is the name of the main character. She is a young girl living in post-apocalyptic America, and she fletches arrows for her tribe. Since her arrow-making is important to the story, Feather seemed to me like a good title.
Sometimes an author will use the main character's name as his or her title.This method is not usually memorable to the reader—unless the book is a big hit. Examples of past books where it worked: Anna Karenina, David Copperfield, Christy.
Sometimes the heroine's or the hero's name is used in a title in the possessive form or with a participle phrase. Ten or fifteen years ago, a lot of books, especially romances, seemed to have "ing" titles. Some examples: my very first published book (vintage 2004) was called Protecting Amy. A couple of years later, I had a romantic suspense called Finding Marie. I also used possessive names on a historical novel, Lady Anne's Quest, and a young adult story, Sarah's Long Ride. Lady Anne's Quest clues you as the reader in to the fact that the main character in this prairie romance is an aristocrat.
Allusion is another way to create a title. It's a brief, usually indirect, reference to a person, place or event. Classical allusions, taking titles from the Bible or other literary works, might look like this: Vanity Fair (references Bunyan's Pilgrim's Progress); Inherit the Wind (Bible); The Dogs of War (Shakespeare); For Whom the Bell Tolls (John Dunne).
Song titles as book titles are quite popular now, and this is perfectly legal. Titles cannot be copyrighted, and you'll often find several books with the same title.
Alliteration can work sometimes. Think of The Wind in the Willows, Charlie and the Chocolate Factory, The Mouse and the Motorcycle. I have a western series to which my editor assigned the names The Sheriff's Surrender (the e-book is free Jan. 8. See below!), The Gunsmith's Gallantry, and The Blacksmith's Bravery.
Shock, juxtaposition and non sequiturs fall into one of my favorite categories. They can work well if the contrast is great enough. Here are a few I've seen: Anita and the Hit Man, The Reluctant Dragon, The Skunk Ladder.
A well-known phrase can work well if it brings the right image or mood to the reader's mind. Here are a few that have been used as titles: Nothing to Declare, To the Hilt, Repent at Leisure, Rue the Day, Loaded for Bear. I used Found Art for one of my Maine Justice books that focuses on a ring of art thieves, and I've used All That Glitters, Nothing to Hide, Just Cause, and others. Editors from two different publishing houses named two of my books What a Picture's Worth and A Thousand Words. That still cracks me up.
Sometimes a variation on a well-known phrase works even better: Nothing's Sure But Death and Texas, Random Acts of Malice, Live and Let Die. For one of my romantic suspense books, I suggested In the Crosshairs. A genius editor changed it to Hearts in the Crosshairs.
What part does the title play in your decision when you choose a new book to read?
Blurb for The Labor Day Challenge:
What begins as a friendly city rivalry with Bangor turns into a baffling case for the Priority Unit. One of their colleagues turns up dead in what should have been a mock crime scene. Eddie is in charge of the investigation, but he's more than a little distracted by Leeanne's erratic behavior. Is the wedding on or off? Jennifer's younger brother Travis shows up in Portland unexpectedly with some disturbing news, and Chief Browning is out of town every weekend, pursuing his dream of living in the north woods. Captain Harvey Larson holds everything together for the family and the Priority Unit, but the convoluted path to solving Detective Joey Bolduc's murder turns up evidence of other crimes.
DON'T FORGET TO LEAVE A COMMENT TO BE PLACED IN THE DRAWING TO WIN A COPY OF THE LABOR DAY CHALLENGE. BETWEEN NOW AND TUESDAY, JANUARY 16TH AT MIDNIGHT MST. (PAPERBACK COPY OFFERED TO U.S. ENTRANTS ONLY).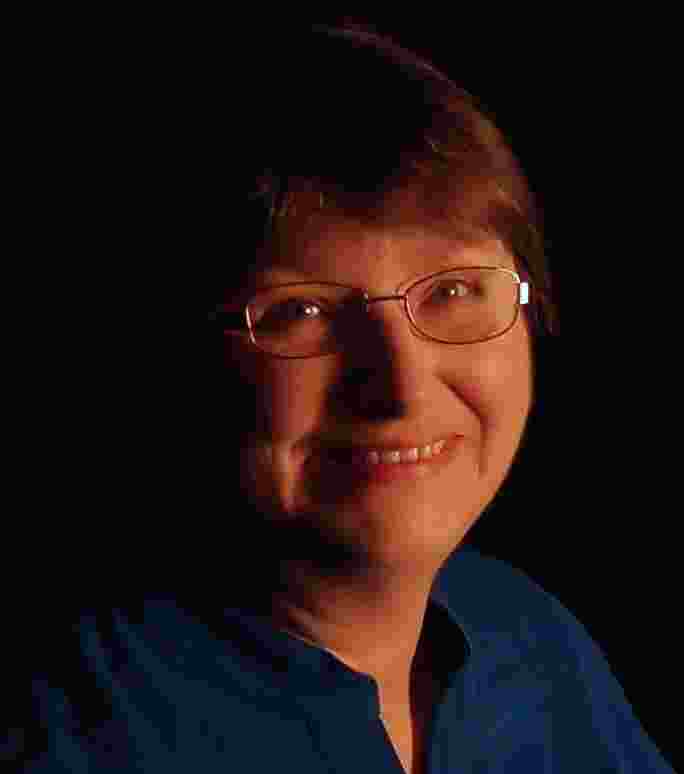 Susan Page Davis is the author of more than eighty novels and novellas. Her Christian fiction includes romance, mystery, historicals, and romantic suspense. Her books have won the Carol Award, the Inspirational Readers' Choice Award, and the Will Rogers Medallion. A native of Maine, she now lives in western Kentucky.
Find Susan at:
Sign up for Susan's occasional newsletter
The Sheriff's Surrender by Susan Page Davis will be offered free as an e-book
on Monday, January. 8th!
SUBSCRIBE TO PATTI'S BLOGS HERE