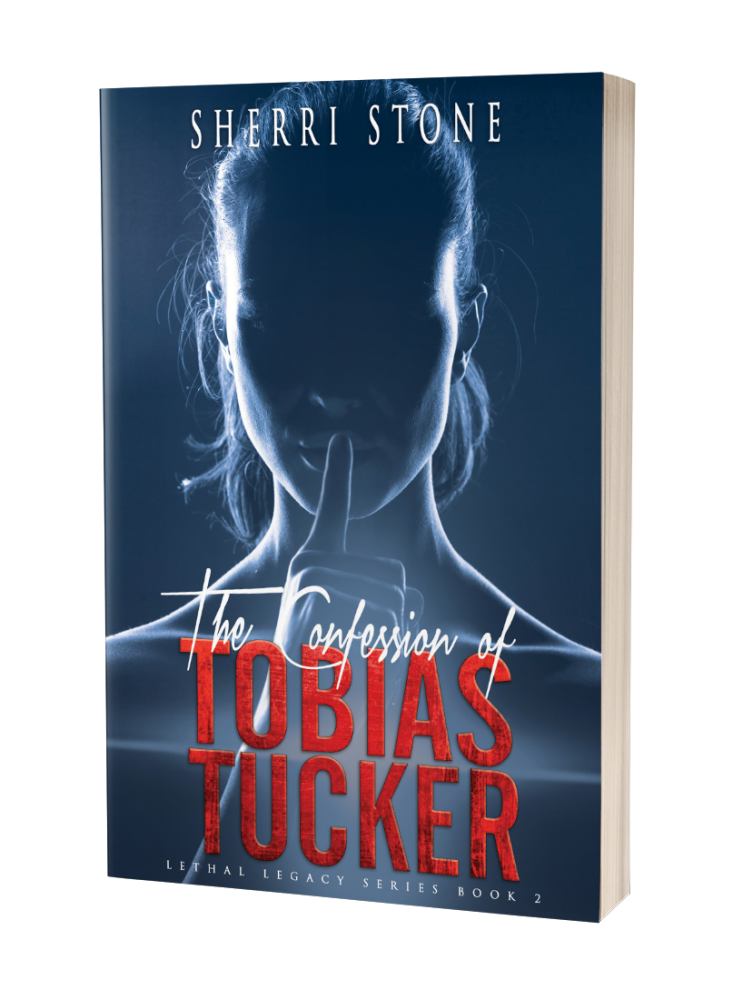 Featured book: The Confession of Tobias Tucker
Author: Sherri Stone
Publisher: Sherri Stone (indie published)
Genre: Inspirational Romantic Suspense
Series or Stand alone: Second in the Lethal Legacy series. (Book one is Sacred Ashes)
Target age: 18+
IT IS MY PLEASURE TO WELCOME AUTHOR SHERRI STONE TO PATTI'S PORCH. SHERRI SUGGESTS WAYS TO HANDLE THE DISAPPOINTMENT WE FEEL AROUND MID-JANUARY FOR THOSE WELL-INTENTIONED NEW YEAR PLANS THAT GO AWRY.
SHERRI IS OFFERING A GIVEAWAY! SIMPLY LEAVE A COMMENT BELOW TO ENTER THE DRAWING FOR A KINDLE COPY OF THE CONFESSION OF TOBIAS TUCKER
IT WAS A GREAT PLAN…
by
Sherri Stone
It really was. One of my New Year's goals was getting myself on a writing schedule. You know, daily word count, making progress on multiple projects, getting so much more done this year, than last year. I was not going to get distracted by life or overwhelmed by my own plan. Should have been easy, right? I created a check-off sheet for all of my goals, and I look at it every day. I love checking off the things I've completed and seeing how well I'm doing every day. It's inspiring. It's fun. It's...enlightening.
As I looked back over my check sheets I confirmed what I already new: I'm making great progress and getting so much done. All except for the writing thing. I may have gotten a bit ambitious – read unrealistic - in my plan. I have NEVER followed a writing schedule, something I keep reading that all real writers do. As I am prone to do, when I jump in, I jump in with both feet, and often over my head. Go big or go home, right?
Well, I now have two choices: get discouraged and quit, or adjust the plan to something more reasonable and doable. I need to set myself up for success, even if it means starting small. I'm not quitting. I have stories and books that are waiting to be written. So adjust it is.
I'm also going to extend myself some grace. Like writing, life doesn't always follow our plan. In fact, I feel safe saying that very rarely do we get to order our lives exactly as we want them. Things happen. We get sick, have accidents, lose jobs, take on unexpected responsibilities...what can you add to this list? If you're already discouraged because the new year isn't beginning as well as you'd planned, I hope you will allow the mercies of God, which he tells us are new EVERY MORNING, to wash over you and refresh you like never before.
Have you taken on too much? Are you having trouble being consistent with one or more areas? Did you get excited about a goal for the new year, only to realize you've taken on too much, or maybe the wrong thing? Whatever the issue, it's never the wrong time to make changes. It's part of the process of being refined, NOT being perfect.
Grace is not an excuse to be lazy. It should be encouragement to try again and again, as many times as we need to, to get it right. How is 2018 for you so far? I hope you've gotten a good start, but if not, take heart. Tomorrow is a new day, full of promise and God's mercy.
Work hard. Push yourself out of your comfort zone a bit. Take on the tasks God has put before you. Above all, be grateful – for new beginnings, do-overs, and grace.
Blessings and grace as you meet the challenges of the new year. Thanks for letting me share.
Blurb for The Confession of Tobias Tucker
Grace Tucker's father took a dark secret to his grave. Now the grandfather she's never met reaches out to her for help. He'll tell her the secret - if she promises to help him make things right. It's a temptation she can't refuse, but before the sun sets on her first day there, heart-stopping revelations and murder turn her visit into a nightmare. Everyone, including the Sheriff, thinks she's after her grandfather's money. Worse, she doesn't know the secret, but someone out there isn't taking any chances. They're determined to bury the secret once and for all, and Grace along with it. With her life and sanity on the line, the wise, old saying comes back to haunt her with a twist: be careful what you wish for, it just might get you.
DON'T FORGET TO LEAVE A COMMENT TO BE PLACED IN THE DRAWING TO WIN A KINDLE COPY OF THE CONFESSION OF TOBIAS TUCKER BETWEEN NOW AND TUESDAY, JANUARY 23RD AT MIDNIGHT MST.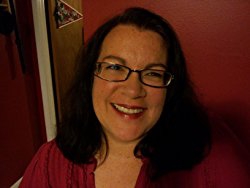 Sherri has been a social worker for twenty-five years in the fields of mental health, hospice, and now home health. She and her husband, Jeff, are working on their house, a never-ending project, and busy being the keepers of a very naughty terrier named Riley. They live in the panhandle of Florida which is not nearly as warm as it should be at the moment. Looking forward to spring!!
SUBSCRIBE TO PATTI'S BLOG POSTS HERE.