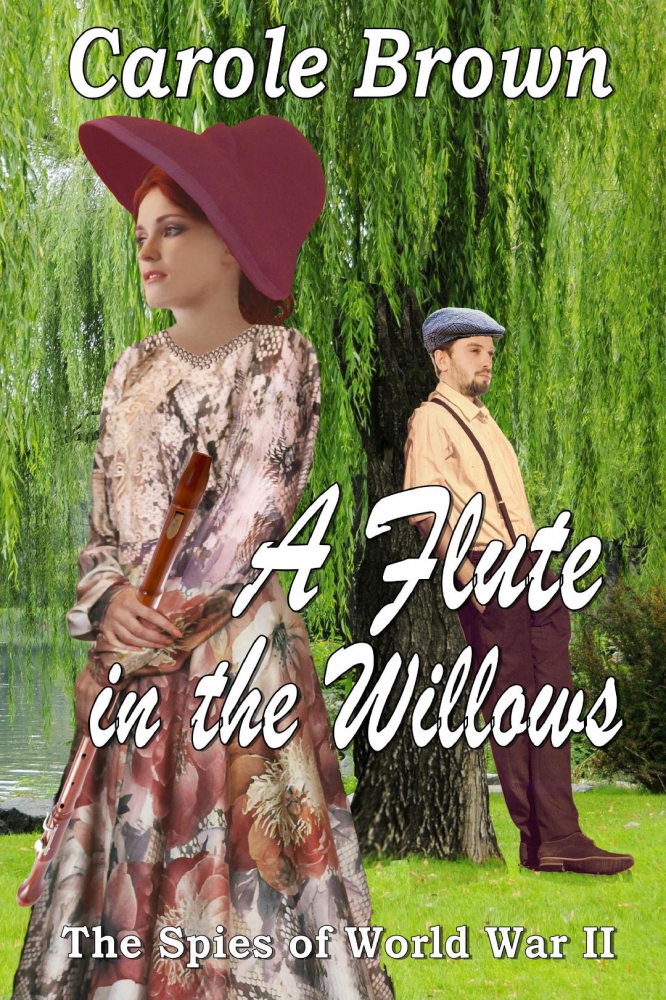 FEATURED BOOK: A Flute in the Willows
AUTHOR'S NAME: Carole Brown
PUBLISHER: Story and Logic Media Publishing
GENRE: historical romantic suspense
STAND ALONE OR SERIES: Book 2 of The Spies of WWII
TARGET AGE: 16-100
IT IS MY PLEASURE TO WELCOME AUTHOR CAROLE BROWN TO PATTI'S PORCH. CAROLE SHARES THE ELEMENT THAT LIGHTENS THE TONE IN HER SUSPENSE NOVELS.
CAROLE IS OFFERING A GIVEAWAY! SIMPLY LEAVE A COMMENT BELOW TO ENTER THE DRAWING FOR A COPY OF A FLUTE IN THE WILLOWS.
I'M A DREAMER OF SORTS
by
Carole Brown
My husband has always told me that reading makes me want a fairy tale life. I snicker because I know he's right. I suppose reading from an early age and my own romantic nature tends to pull me that direction of my romantic loves.
I love music.
I wanted some form of music as subplots in The Spies of WWII. Warm, inviting, and a romantic pull would give a lighter tone in the midst of the suspenseful feel of the book. Take a look:
Scene from With Music in Their Hearts
Chapter 14:
Emma Jaine listened, her breath bated, her eyes on his chiseled face. A lump rose in her throat and she had to blink several times to force down the tears filling her eyes.
"And all the time you knew it…you made me happy."
Smoldering with laugher and light and something else, his green-eyed gaze rested tenderly on her face, caressing it, loving it, stroking it.
"Give me, give me what I cry for…"
Emma Jaine swallowed and blinked again.
"You made me love you."
The warmth in his voice sent shivers coursing down her spine. It was winter so why did the wild thought send heat through her body? Shaking her head, she let her hands drop into her lap, careful to avoid his eyes. Her heart thumped like a sprinter running toward a goal. She drew in a long breath. He'd done enough damage to her heart today. She couldn't afford any more.
In With Music in Their Hearts, I used voice and piano as the musical subplots.
Scene from A Flute in the Willows:
Chapter 17
She'd fallen in love with the flute then. From that day forward, she'd not looked back, but had coaxed and begged and nagged for a flute of her own, until—finally—for her seventh birthday, she'd unwrapped the long package and gazed upon the most gorgeous gift she'd ever received. It had been her prized and beloved treasure.
Now, she lifted it and polished until the wood gleamed with beauty. Then, slowly she lifted it to her lips and sat silent a moment. Her gaze drifted to the tall willow tree outside her window. Wouldn't be as good as sitting beneath it, playing for the birds in the branches...or Jerry sitting close by, as they'd done several times before he left, but close enough.
She tucked her flute beneath her arm and hobbled to the window.
The first notes became second ones, and then the song was pouring from her flute. When the last note ended, she allowed her arms to lower and smiled at her image reflecting from the glass window.
She'd not forgotten.
In A Flute in the Willows, I kept to one musical instrument. Given Josie's athletic abilities and ambitions, creating her with a love for a "delicate" instrument provided the balance she needed. I also gave her an emotional passion while playing that also balanced her slightly-less professional talent.
Music is definitely part of my "loves," and it's proven to be a valuable resource in The Spies of WWII.
Do you, as readers, enjoy subplots such as music in the books you read?
Blurb for A Flute in the Willows:
Both rebels in their own way, Josie and Jerry Patterson must figure out how to keep the other's love...and keep the German enemy at bay.
She has two loves—her skating and Jerry, her husband. But when he returns home looking like a skeleton trying to return to life, she's scared. What happened in Germany to change a man so much? Has another woman captured his heart?
Jerry has vowed to let Josie live her own glamourous life...especially after what happened in Germany. But when his wife's life is threatened, Jerry realizes he can't stand by and do nothing. Jerry has to risk all for the very soul and life of himself—Josie.
These two damaged, rebellious people learn the hard way that leaning on God instead of their own selves and abilities is the only true way to love and happiness.
DON'T FORGET TO LEAVE A COMMENT TO BE PLACED IN THE DRAWING TO WIN A KINDLE COPY OF A FLUTE IN THE WILLOWS BETWEEN NOW AND TUESDAY, FEBRUARY 13TH AT MIDNIGHT MST.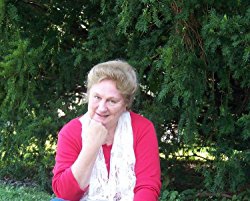 Besides being a member and active participant of many writing groups, Carole Brown enjoys mentoring beginning writers. An author of ten books, she loves to weave suspense and tough topics into her books, along with a touch of romance and whimsy, and is always on the lookout for outstanding titles and catchy ideas. She and her husband reside in SE Ohio but have ministered and counseled nationally and internationally. Together, they enjoy their grandsons, traveling, gardening, good food, the simple life, and did she mention their grandsons? Visit Carole online:
SUBSCRIBE TO PATT'S BLOGS HERE