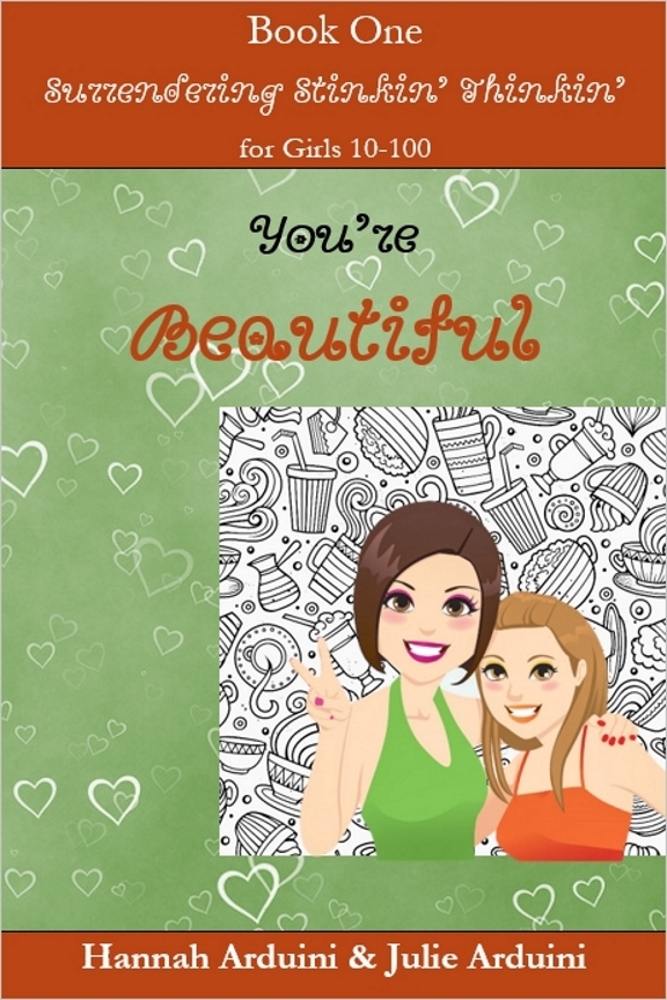 FEATURED BOOK: You're Beautiful
AUTHOR: Hannah Arduini & Julie Arduini
PUBLISHER: Surrendered Scribe Media
GENRE: Middle Grade and Women's Fiction
SERIES OR STAND ALONE: Book 1 in Surrendering Stinkin' Thinkin' (can stand alone)
TARGET AGE: Girls age 10-100
IT IS MY PLEASURE TO WELCOME AUTHOR JULIE ARDUINI TO PATTI'S PORCH. JULIE INTRODUCES READERS TO A SERIES SHE AND HER DAUGHTER, HANNAH, CREATED TOGETHER THAT ENCOURAGES WOMEN OF ALL AGES TO KNOW THEY ARE BEAUTIFUL, BRILLIANT, AND AMAZING.
THE FIRST BOOK IN THE SURRENDERING STINKIN' THINKIN' SERIES, YOU'RE BEAUTIFUL, IS FREE IN EBOOK FORMAT ON AMAZON FEBRUARY 17TH AND 18TH. BE SURE TO GRAB YOUR COPY AND SPREAD THE WORD!
A PASSION FOR MENTORING
by
Julie Arduini
Of all the things my faith in Christ has given me, a passion for mentoring is definitely at the top. Encouraging others is important to me as it is one of my love languages, and of course, as an author, I love words. For over 20 years I've spent time pouring into young people through Sunday School teaching, Vacation Bible School, and helping out with ministries involving kids.
Once I married and became a mom, God gave me opportunities to speak with women of all ages through prayer. My husband and kids are used to my phone ringing and my dinner getting cold so I can listen to someone struggling and in need of prayer. In the last couple of years I've transitioned to working with tween and teen girls, youth, and teaching women online and with Sunday School.
My heart's cry is to make sure girls of all ages know they are valuable to God and that they can find freedom through surrender in Christ. Those prayer times and speaking in one-on-one and group situations have been life-changing. The topics have been diverse from grief, abuse, depression, anxiety, cutting, and bullying.
Last year it was our daughter who needed encouraging because of a rough transition to junior high. There was bullying and the tearing down of confidence from adults through their words. It was heartbreaking to watch, and when the school year ended, we talked about what went well in how we handled the year, and what we could improve on.
Hannah started sharing, and as she did, I could see she was working through something I encouraged us to do when adversity strikes: choose better instead of bitter. She talked about a way to help other girls so they don't have the kind of year she did. The more she talked, the more an idea formed. It was a story, and it was about a group of girls who helped each other when one believed a lie.
I promised to write the story if she kept plotting. Not only did she keep her end of the bargain, she plotted a three-book series, created characters, and oversaw the cover design. The series is called Surrendering Stinkin' Thinkin' and You're Beautiful, Book 1, is now available.
What I love is mentoring is central to the plot. Hannah based the story on a mentoring ministry called Linked. Each story not only features a junior high girl, but a mentor. Both characters separately believe a lie about themselves that they will need to surrender. I'm so proud to watch Hannah take such a hard season in her life and make it easier for her peers. I'm also thrilled to see her value mentoring.
You're Beautiful is a free eBook on Amazon February 17 and 18, and we hope you'll grab a copy and spread the word. We want to encourage as many girls and women as we can that they are beautiful, brilliant, and amazing.
Blurb for You're Beautiful:
Hayley Atkinson withdraws from her friends and new opportunities with the new mentoring group, Linked, after she is told a lie that she believes is true about herself. Sabrina Wayson is a mentor in Linked who feels she can't help encourage girls because she's struggling as much as they are. Can they surrender the lies and find freedom? A book for girls ages 10-100.
Amazon Purchase Link (Don't forget – ebook version is FREE at this link Feb 17 & 18th!)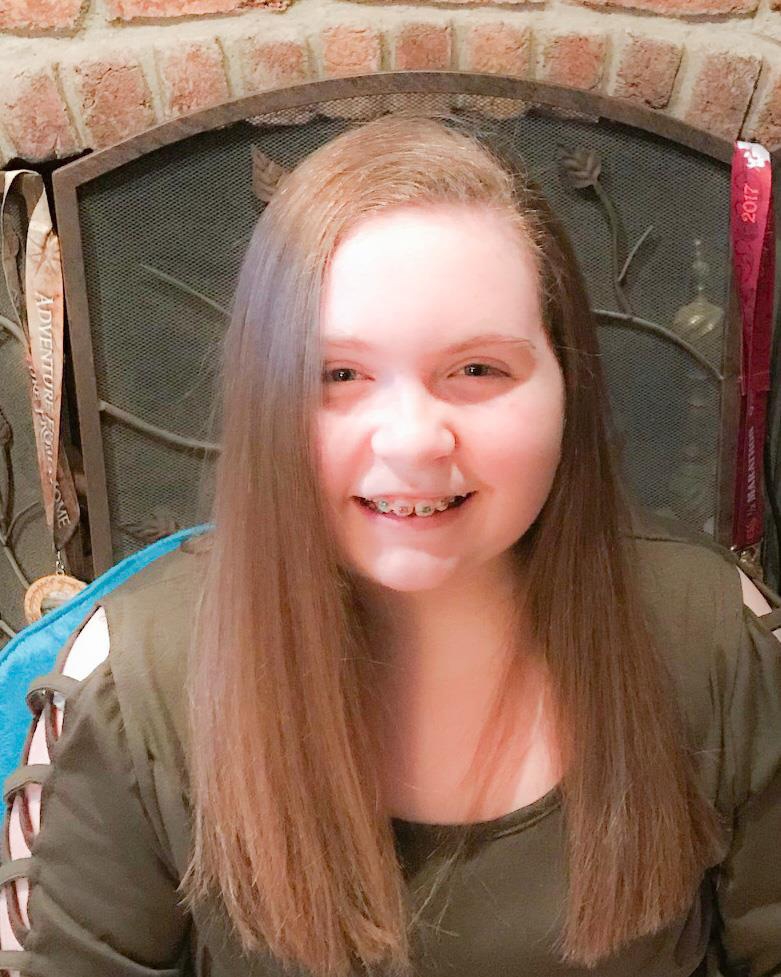 Hannah Arduini is in the eighth grade and lives outside of Youngstown, Ohio. She loves fashion, Starbucks, and serving at church. She has a brother who lives at home, and siblings that live in Wisconsin. She also has two nephews. You're Beautiful is her first published book.
Julie Arduini loves to encourage readers to surrender the good, the bad, and ---maybe one day---the chocolate. She's the author of the contemporary romance series Surrendering Time, featuring ENTRUSTED, ENTANGLED, and ENGAGED. FINDING FREEDOM THROUGH SURRENDER is her 30-day devotional using the surrender themes and characters from the series. She shares her infertility story in A WALK IN THE VALLEY. She blogs every other Wednesday for Christians Read, and also is a blogger for Inspy Romance. She resides in Ohio with her husband and two children. Learn more by visiting her at her website.
SUBSCRIBE TO PATTI'S BLOGS HERE