FEATURED BOOK: The Wedding Barter
AUTHOR: Alice K. Arenz
PUBLISHER: Forget Me Not Publishing
GENRE: Christian Romance
SERIES OR STAND ALONE: To be detrmined
TARGET AGE: 16 - adult
IT IS MY PLEASURE TO WELCOME MY GOOD FRIEND, AUTHOR ALICE K. ARENZ TO PATTI'S PORCH. ALICE SHARES HER BATTLE AGAINST A MOST DAUNTING ADVERSARY TO COMPLETE HER LATEST NOVEL.
ALICE IS OFFERING A GIVEAWAY! SIMPLY LEAVE A COMMENT BELOW TO ENTER THE DRAWING FOR AN EBOOK COPY OF THE WEDDING BARTER.
HONORING MY COMMITMENT – AGAINST ALL ODDS
by
Alice K. Arenz
Writing has always been something I did alone—aside from all those "people" running around inside my brain anxious to come to life on the blank page in front of me. I'd sit in my office before my desktop computer, fingers poised over the keyboard—usually with my eyes closed—waiting for inspiration, for God, to tell me what to write. I prefer it quiet, or as close to it as you can come near a busy street and neighborhood. No radio or TV, just the ambient sounds of the house and those outside to keep me company. Exactly the way I liked it.
Until The Wedding Barter.
In late August of 2017, I was invited to be part of a novella grouping of romances by my publisher—Forget Me Not Publishing—even though I'd never written a romance before. She knew I'd been struggling with a lot of health issues since Portrait of Jenny was published in the spring of 2016, but she had faith that I could do this. The premise sounded interesting and amusing—loosely based on a bridesmaid auction that had been in the papers. Still, I didn't see how I could fit in. So you can imagine how surprised I was when, after a couple weeks, the seed of an idea blossomed into more than I could have ever imagined. Once my publisher approved the storyline, I was faced with the dilemma of exactly HOW I could get it written.
My entire body was in such a state of spasm that I couldn't sit at the computer—and because of chronic issues, working on a laptop in my chair is NEVER an option. Between that pain and horrible allergy attacks, I was beyond useless. After a month of trying to determine how to honor my commitment, my husband, Chris, suggested I dictate to him as he typed on his laptop. The idea was interesting, but could I do that? Was it possible to put the visions in my head into words someone else would understand—especially when I didn't? I never work from an outline, took sporadic notes now and again when something sprang into my brain, but never, EVER, knew where a story was going until it got there. But, as September was drawing to an end and the December 1st deadline was looming. . .
I'd be lying—which is something I don't do—if I told you it was an easy process. For either of us. It was one of the hardest things I've done, and I'm sure Chris would wholeheartedly agree. But through the ups, a lot of downs and wrong turns, we finally got the hang of it. It took approximately seven weeks from start to finish, and instead of a novella, we ended up with a 49,000 word short novel!
The Wedding Barter is a Christian romance with plenty of laughs interlaced with some serious subject matter—God always at the center. The main character, Riley Carr, is determined to give her friend Amy the wedding of her dreams, in spite of Amy's directive that it be a small, intimate ceremony. Riley's unwavering faith is bolstered by the assistance of two other girls, all of whom had been best friends since they were small. When one of them gets down or discouraged, the others are there to lift them up with a reminder that all it takes is a mustard seed of faith to see them through.
Barter is set in the same fictional Missouri community of Tarryton, just like The Bouncing Grandma Mystery series—only nine years later and with no murders! As a result, many of the secondary characters from those books appear in Barter. I hope you will enjoy the book!
Back Cover Copy for The Wedding Barter
Riley Carr has been best friends with Amy Lawton since they were toddlers. While Amy awaits her discharge from the Army, Riley's been left in charge of helping to arrange "a very small, intimate ceremony with no fanfare" for Amy and her fiancé. But, Riley has something else in mind.
With the aid of two other friends, Riley presents her "wedding barter" idea to groom, David Herron. He agrees, providing best man, Mike Todd, stays in the loop to keep things from getting out of hand.
It doesn't help that the giant of a man is threatening, overbearing, and just doesn't seem to like her or her ideas. But, when Todd gives Riley an ultimatum of producing results in three weeks or he'll take over, she's determined to prove him wrong. . .in more ways than one.
DON'T FORGET TO LEAVE A COMMENT TO BE PLACED IN THE DRAWING TO WIN AN EBOOK COPY OF THE WEDDING BARTER BETWEEN NOW AND TUESDAY, MARCH 13TH AT MIDNIGHT MDT.
Patti's review of The Wedding Barter
This was a delightful and touching story of romance and friendship.
The Wedding Barter by Alice K. Arenz is a light-hearted romance that carries strong messages about love and friendship. Three friends put together a plan to give their friend Amy the wedding of her dreams. The biggest problem they face is financial resources, so they arrange to barter for all the services that will be required to make the occasion as perfect as possible.
Riley faces more issues than attempting to rally her friends around her idea, though. She also finds herself dealing with a thorny and austere Mike Todd, who happens to be the best friend of the groom. Riley also has residual effects from brain trauma after an accident that sometimes makes life a bit difficult.
Author Arenz does a wonderful job of weaving memories of the good and tough times the girls have experienced over the years that forged their strong bond of friendship. Silliness and sacrifice are sprinkled throughout the story as plans seem to go awry, then come together with the help of collaboration and love from sometimes unexpected sources. One part of the plot addresses the issues bride-to-be Amy faces as a member of the military who has seen active duty combat.
Any reader who enjoys romance where the main characters face some unusual and tough circumstances would enjoy this book.
I received a Kindle copy of The Wedding Barter in exchange for my honest review.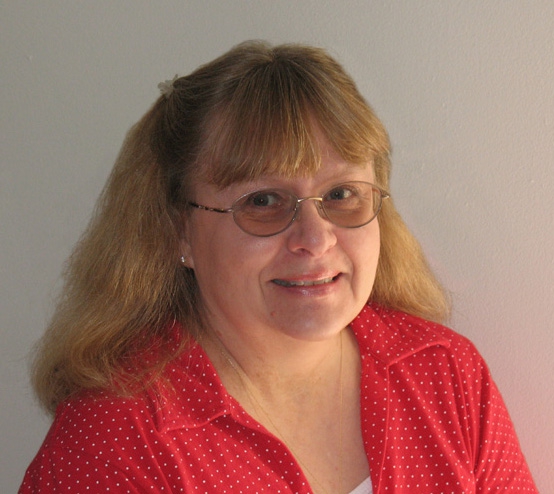 Though Alice K. Arenz is known for her cozy mysteries and romantic mystery/suspense novels, the Carol Award winning author has branched out with her newest release, The Wedding Barter, a romance that is both serious and funny.
Arenz is a member of American Christian Fiction Writers. Her first three novels were honored by two finals and one win in ACFW's Carol Awards: cozy mysteries The Case of the Bouncing Grandma (a 2009 finalist), The Case of the Mystified M.D., (2010 winner), and mystery/suspense Mirrored Image (a 2011 finalist). These novels have been followed by An American Gothic, Portrait of Jenny, and short story, Home Cookin'.
Visit Alice at her website
SUBSCRIBE TO PATTI'S BLOGS HERE