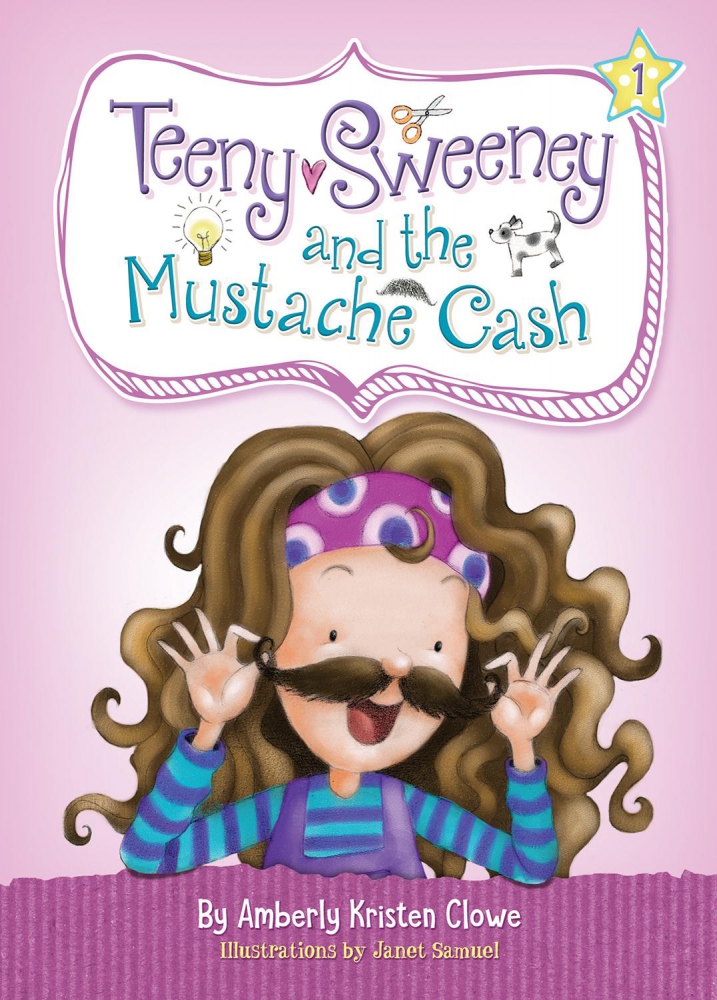 FEATURED BOOK: Teeny Sweeney and the Mustache Cash
AUTHOR: Amberly Kristen Clowe
PUBLISHER: Little Lamb Books
GENRE: Children's Fiction, Early Reader
SERIES OR STAND ALONE: The first in a new series
TARGET AGE: 6-9 years old
IT IS MY PLEASURE TO WELCOME CHILDREN'S FICTION AUTHOR AMBERLY KRISTEN CLOWE. AMBERLY SHARES WHAT SHE HAS LEARNED ABOUT GETTING TO KNOW HER CHARACTERS FOR THE LONG TERM.
AMBERLY IS OFFERING A GIVEAWAY! SIMPLY LEAVE A COMMENT BELOW TO ENTER THE DRAWING FOR A COPY OF TEENY SWEENEY AND THE MUSTACHE CASH.
HELLO, SERIES
by
Amberly Kristen Clowe
When I think on some of my favorite series, the authors were masterful at knowing their characters, and so well, these words on pages seemed as walking, breathing people with strong wants or awkward quirks.
And as a writer, I've written numerous first manuscripts with big ideas for series, but, until now, I haven't had an editor asking "Is this what the character likes?" "Is this how she thinks?" Or commenting with "We need to know who Teeny Sweeney is and embrace her spunk, her view on life with every book. We need to know and understand her behaviors."
Oh.
I do see that. Now.
With Teeny Sweeney, after several rounds with my editor and conversations with my publisher, I realized I needed to better know the character. I needed to discover and embrace her likes and dislikes, her strengths and weaknesses. I'm writing today, but with paths for tomorrow.
It is also so thrilling to discuss how I should write a chapter book as more of a moment in time, instead of an entire grade level, because just like Fancy Nancy and Ramona Quimby, we want the main character to have many adventures in third grade, not just a handful.
My writing outlook has completely changed from the here and now to the big publishing picture that so often includes long-term timelines, deadlines, and marketing potential.
Fleshing out a character throughout multiple books has been incredibly interesting. Actually, I'm pretty sure I'm hooked.
Book Blurb for Teeny Sweeney and the Mustache Cash
Third-grader Teeny Sweeney has been one-upped by seemingly perfect Amanda Mayweather too many times. When their teacher assigns a project to create a business plan, Teeny knows she's destined for success. After all, with two entrepreneurs as parents, business sense is in her blood! The best laid plans, though, often go awry. Teeny will have to learn that God's plan is one she can always trust, and that with prayer it is possible to love everyone—even Amanda Mayweather. With Teeny, young readers will learn that even when things don't seem to work out, you can always trust God's plan.
DON'T FORGET TO LEAVE A COMMENT TO BE PLACED IN THE DRAWING TO WIN A COPY OF TEENY SWEENEY AND THE MUSTACHE CASH. BETWEEN NOW AND TUESDAY, MARCH 27TH AT MIDNIGHT MDT.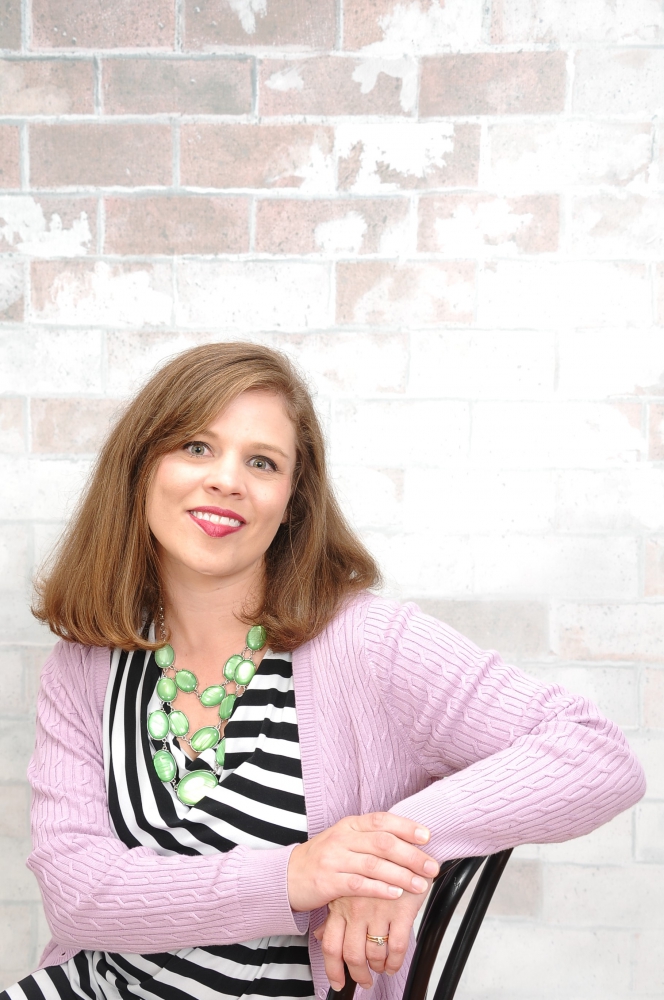 Amberly Kristen Clowe has loved literature since she was a little girl. The elementary school teacher now has three published children's stories and another due in April of 2018. Amberly is kept wonderfully busy by spending time with family, along with tackling her many writing projects and teaching children at her church.
Connect with Amberly online:
SUBSCRIBE TO PATTI'S BLOGS HERE