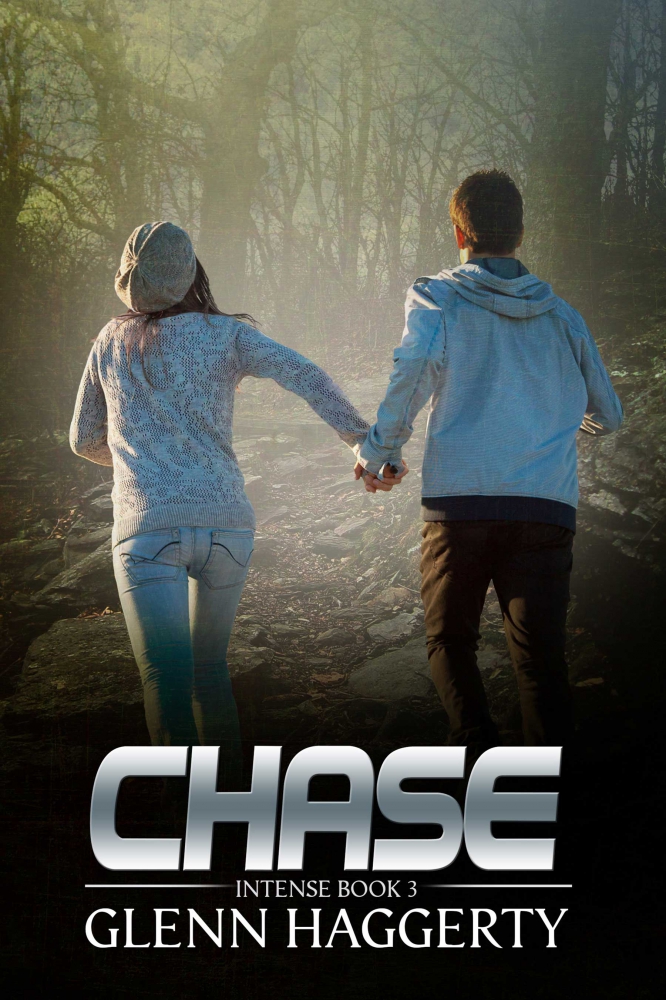 FEATURED BOOK: Chase
AUTHOR: Glenn Haggerty
PUBLISHER: Freshwater Publications
GENRE: Mystery/Suspense, Action Adventure
SERIES OR STAND ALONE: Book 3 of the Intense Series
TARGET AGE: Students 12-18
IT IS MY PLEASURE TO WELCOME AUTHOR GLENN HAGGERTY TO PATTI'S PORCH. GLENN SHARES THE MOTIVATION BEHIND THE CREATION OF HIS MYSTERY/SUSPENSE ACTION ADVENTURE CHASE.
GLENN IS OFFERING A GIVEAWAY! SIMPLY LEAVE A COMMENT BELOW TO ENTER THE DRAWING FOR A WINNER'S CHOICE OF A PRINT OR EBOOK COPY OF CHASE.
THE STORY BEHIND CHASE
by
Glenn Haggerty
In Chase, Tyler, a middle school newbie, watches helplessly as his friend, Jake, descends into drugs. With the help of a couple of classmates and encouraged by the local police, Tyler begins shadowing drug runners to rat out the methamphetamine dealer before his friend turns into a brain-dead druggie. But Tyler has underestimated the power and raw evil that is about to be unleashed against him. He has also underestimated the power, pull and complexity of human relationships between his friends, his brother, and a girl named Audrey. There are lots of twists and turns and character surprises as Tyler and his friends come face to face with organized evil. Faith and courage are tested to the max, and they learn many lessons regarding life and friendships.
I write for middle grade and teenaged students because I want to provide serious entertainment from the Christian worldview. It's tough being a tween or teen today, there is so much bad stuff in our culture, and secular entertainment often offers only despair. I write to give kids hope that they too can make it through this difficult period of life.
I'm always looking for adventure, this impulse melded with my concern for the problem of drugs in middle and high school and the result was Chase. Like most of my books and short stories, Chase was initially just a picture in my mind. A scene appeared where a lowlife drug-dealer meets with one of his runners. The incident then turned into a scene which expanded into a full-length novel. I tried to put myself into the mindset of these characters, and the story took off from there. Interestingly, I ended up cutting that original scene and reworking it into a different setting and another short story. But by then the bull was out of the pen as it were and the story had to be written!
Blurb for Chase
"There they are." Chase's voice rolled up the slope. Even hollering his voice sounded flat and lifeless like someone had drilled a hole in his body, and his soul had leaked out.
Drugs infiltrate Tyler Higgins' middle school turning ordinary kids into brain dead druggies. When his friend is infected, Tyler decides to cut the small town drug flow by ratting out the dealer before it's too late.
Shadowing drug runners is risky business. A bowhunter has already disappeared, and Tyler's true adversary remains veiled. After his first spying mission misfires, Audrey, his classmate, volunteers to help, but Tyler can't imagine where this mission will lead. Everything goes sideways, but he doggedly follows the twisting trails, risking his friendships and his own neck. In the end, he isn't sure who he can trust or if he can rescue anyone—including himself.
Setting: Small Town in the Appalachian Mountains
Buy Links
B&N Nook, Kobo and iBooks and more
DON'T FORGET TO LEAVE A COMMENT TO BE PLACED IN THE DRAWING TO WIN A COPY OF CHASE BETWEEN NOW AND TUESDAY, APRIL 24TH AT MIDNIGHT MDT. (Print copy available to US entrants only)
Glenn Haggerty writes inspiring adventures with an edge. No matter how dark the day, finding hope to pursue the prize is the core of all his novels and studies. He is a member of ACFW (American Christian Fiction Writers), a graduate of Vision Loss Resources and Bethel Seminary, the father of six and grandfather of seven. Glenn likes tandem biking, kayaking, and daydreaming and lives in Minneapolis with his wife. He is also an award-winning author with short stories published in Splickety, Havok, Cadet Quest and Partners. Chase, the third book in his Intense series was released on April 1, 2018.
Connect with Glenn at
SUBSCRIBE TO PATTI'S BLOGS HERE.