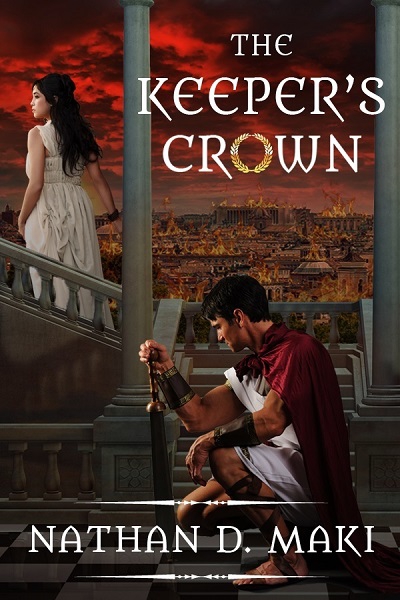 FEATURED BOOK: The Keeper's Crown
AUTHOR: Nathan D. Maki
PUBLISHER: Double Edge Press
GENRE: Christian Historical Fiction
SERIES OR STAND ALONE: Stand alone
TARGET AGE: 13+
IT IS MYPLEASURE TO WELCOME AUTHOR NATAHN MAKI TO PATTI'S PORCH. NATHAN SHARES WHAT IT MEANS TO FIND GODLY SUCCESS.
NATHAN IS OFFERING A GIVEAWAY! SIMPLY LEAVE A COMMENT BELOW TO ENTER THE DRAWING FOR AN EBOOK COPY OF THE KEEPER'S CROWN.
DRIVEN
by
Nathan Maki
I've always been driven.
As a child in school I pursued the highest grades even if it meant teasing from classmates.
As a boy, untold hours of memorizing and reviewing Bible scriptures drove my team to second place in North American Bible Quizzing.
As a teen I viewed every board game as a personal challenge and would silently steam when my brother Jon who has the most insane luck would shoot down my carefully orchestrated Axis invasion or blithely skip past my hotels on Boardwalk.
As a university student I refused to skip class arguing that I'd mowed five lawns over the summer to pay for the right to sit in that week's lecture and learn.
As a young man I started my own landscaping business, working six days a week, 12-hour shifts, determined to make a way for myself and my family in the world.
As a young minister, I dove into my first pastorate in full expectation of instantaneous revival.
As a first-time writer, I squeezed writing time in between work and church, and when my 160,000-word first opus was complete I fully expected that it would take the literary world by storm.
Success is inevitable as long as you're driven right?
I had recently turned 30 when I began work on The Keeper's Crown, that novel about the Apostle Paul and the soldier chained to him in Rome that had been percolating in the back of my mind long before I discovered a love for coffee. I was a little older, a little less jam-packed with hubris, maybe a little wiser.
I'd graduated with highest honors, but that seemed a life-time ago.
Business was good, but had mostly leveled out at a sustainable, comfortable pace.
After an initial up-tick, my church had leveled out as well, with no wild-fire revival on the horizon.
I had four books published by that point, The War Within series, but they weren't exactly topping the NY Times bestseller lists.
I'd spent my youth driven by a quest for success, but mere drive didn't seem to be enough to guarantee success.
Where to go from there?
The Keeper's Crown became my means to explore the true nature of success. Not just earthly success but, more importantly, Godly success. As I wrote about Quintus – a young man in desperate pursuit of a victor's crown to restore his family's honor – I took a hard look at my own ambitions. As I brought the Apostle Paul to life – a man who abandoned the pinnacle of Jewish society to become an itinerant preacher and who finally ended up in a dungeon beneath Rome – I began to glimpse the answer to my own questions.
In the end, Paul's example showed me (and Quintus) the true meaning of godly success. Godly success is doing God's will, regardless of the results. Whether that makes you world-famous or an invisible servant, whether it ends in the miraculous or in martyrdom is completely up to God. All He expects of us is obedience.
At the end of writing and producing The Keeper's Crown, God sat me down for a test.
I was praying at the altar in my church, a bit torn up by apprehension, as all authors probably are before a book release. Would this book be my break-out novel? Would it be the one that finally paid a few bills? Would it even pay off my initial investment of thousands of dollars in cover and interior design? Would it garner support? Would readers even like it? Would it be widely read? Would it make a difference?
And then came the test. God told me to give The Keeper's Crown to Him, whatever the result. And to symbolize that, He told me to give 100% of the profits away to His kids, through my parent's orphanage in Congo and our church's Sunday School breakfast program.
So I did. I gave it to Him, and a burden lifted.
Now I'm just as driven, more so in fact, to get the word out. Not for my own profit or benefit, but to be a blessing to others. And it feels good. In fact, it feels great!
Now whatever happens is up to God. I've done what He asked me to do, so regardless of the results, in His eyes I'm already a success. And in the final equation that's all that counts.
How do you think God measures success?
Book cover blurb for The Keeper's Crown
~Quintus~
As a boy, he dared to fight Nero. Worse, he won.
Stripped of his family, the love of his life, and his self-respect, he sets out on a quest to win a victor's crown, rescue his parents, and restore his family's honor. But his path to glory in the restless province of Judaea is threatened by the corrupt governor Felix, the murderous priest Melechi, and most of all by the rabble-rousing Paul of Tarsus.
When Quintus finds himself in Rome chained to Paul all hope of a crown seems lost, but Paul's example makes him question the true meaning of success. And why does Jael, the mysterious young Jewess who once saved his life, now respond with barely restrained flashes of hate?
~Jael~
The Romans took her father and her brother from her.
Now Jael vows to fight for her father's faith, fulfill her brother's oath, and avenge their deaths. But the further she travels with Paul and Quintus the more she feels torn. Can she follow her heart and still keep her vow?
~Paul~
He turned the world upside down.
Paul never expected to end his ministry in chains, but even still, he is determined to carry the gospel to Rome and the Emperor Nero himself. But what if those who need the gospel most are those closest to him?
As the Great Fire strikes Rome, fanning Nero's persecution of the Christians to a white-hot fury, murderous secrets, impossible choices, and steadfast faith will lead to tragedy and triumph.
DON'T FORGET TO LEAVE A COMMENT TO BE PLACED IN THE DRAWING TO WIN AN EBOOK COPY OF THE KEEPER'S CROWN BETWEEN NOW AND TUESDAY MAY 1ST AT MIDNIGHT MDT.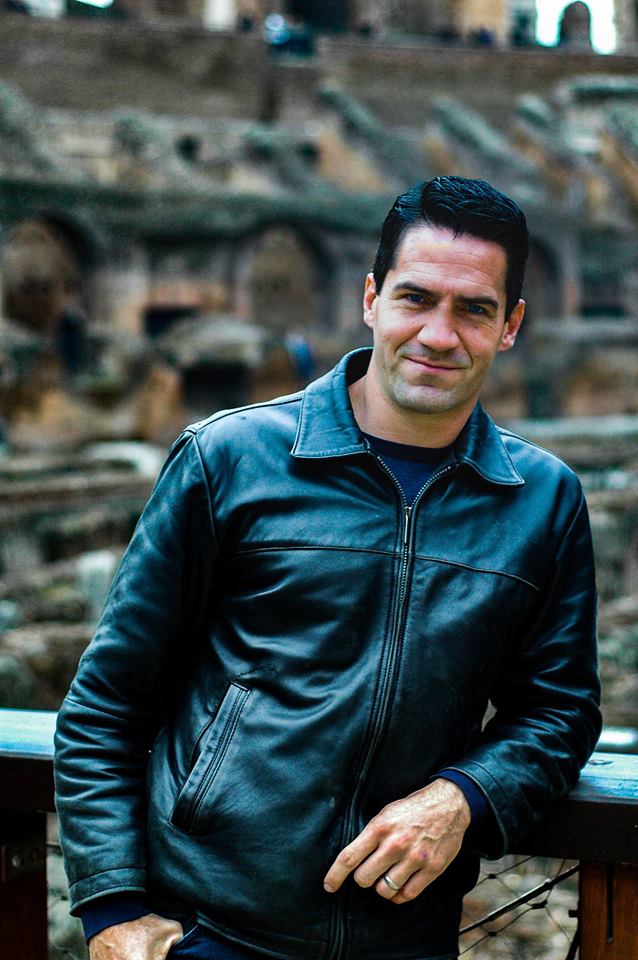 A life-long love for historical fiction and a passion to create high-intensity, realistic novels from a Christian world view has propelled Nathan Maki into his writing career.
A recent trip to Rome to walk the ancient streets, explore the Catacombs, and stand in the Coliseum plunged Nathan even deeper into the ancient world he brings to life for his readers.
Nathan lives in Ontario, Canada, with his wife, son, and three very spoiled dogs. He pastors a church and manages his own business in addition to his writing. Sometimes he even sleeps.
Links:
The Keeper's Crown Book Trailer
SUBSCRIBE TO PATTI'S BLOGS HERE