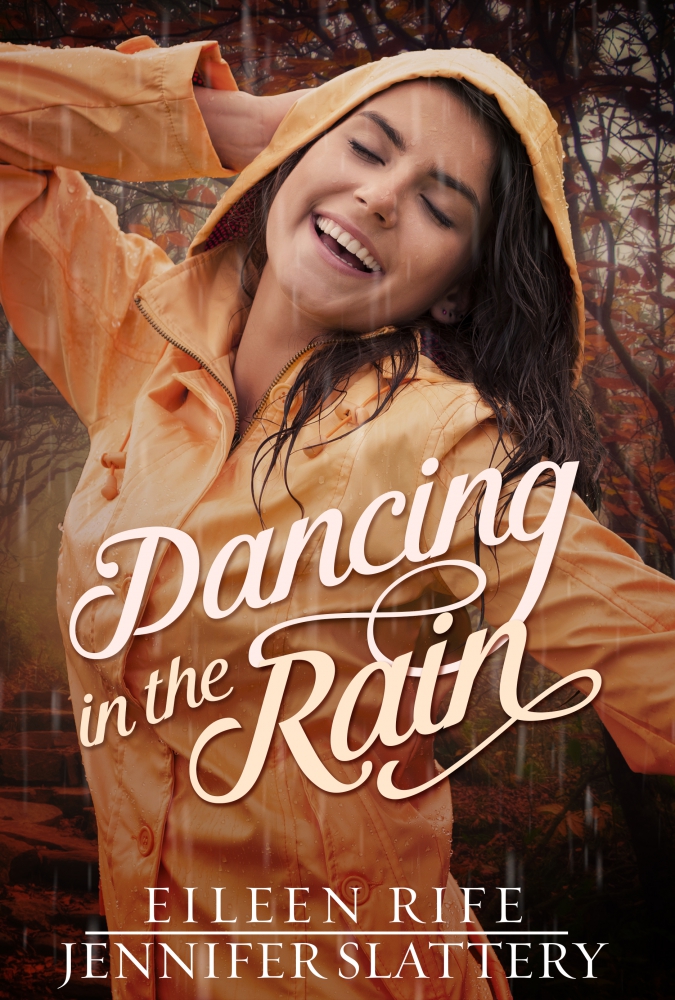 FEATURED BOOK: Dancing in the Rain
AUTHOR: Eileen Rife and Jennifer Slattery
PUBLISHER: Independent
GENRE: Romance/Women's Fiction
SERIES OR STAND ALONE: Stand alone
TARGET AGE: adult (but G rated)
IT IS MY PLEASURE TO WELCOME AUTHOR JENNIFER SLATTERY TO PATTI'S PORCH. JENNIFER TALKS ABOUT FINDING JOY IN FAR FROM JOYFUL CIRCUMSTANCES.
JENNIFER IS OFFERING A GIVEAWAY! SIMPLY LEAVE A COMMENT BELOW TO ENTER THE DRAWING FOR AN EBOOK COPY OF DANCING IN THE RAIN.
FINDING JOY
by
Jennifer Slatttery
Joy in the what? As if trials were a reason for celebration! Yahoo!
2012-2013 were the trial years, when numerous difficulties seemed to hit me square in the face, and let me tell you, I was in no mood to throw a party!
Although now, I'm singing my hallelujahs, because like always, God knew what He was doing, even when what He was doing hurt. A lot.
And yet, every tear was necessary as God molded, chiseled, and stretched me, preparing me for the journey that lay ahead.
The Bible says Jesus endured the brutality of the cross for the "joy set before Him" (Hebrews 12:2). I believe God longs for us to approach our struggles and trials with the same long-term focus as we die to ourselves and surrender our lives to God's bigger plan.
Learning to "die to self" can be tough in our "me-first" culture. We've become conditioned to seek our comfort, self-preservation, and happiness above all else. But does this temporal focus hinder true joy? A joy that rests not in our ever-changing circumstances but instead in the unchanging nature of Jesus Christ?
I believe biblical joy is less of an emotional response and more of a deep-rooted trust in God, His promises, and His character. It is the assurance God is in control, even when our circumstances say otherwise.
When we're going through a tough or confusing time, we may be tempted to think God has abandoned us or that perhaps He doesn't care. But the Bible says differently.
Scripture says God thinks of us so often, His thoughts toward us outnumber the sands on the seashore (Psalm 139:17-18). God rejoices over us with singing (Zeph.3:17). He has a plan for us, and He's lovingly molding us into beautiful masterpieces to be used by Him (Eph. 2:10 & Phil. 1:6).
Psalm 34:18 tells us God is close to the broken-hearted. Our darkest moments can be an opportunity for us to experience the depth of God's love and grace. When we're hurting, God wants us to draw close to Him and to let Him be our strength.
Remembering God's love and faithfulness doesn't take the pain or struggle away, but it does enable us to find joy—in Him and what He wants to do through us.
In James 1:2-4, we are reminded God is still in control—still lovingly watching over us, molding us—during our darkest nights.
Consider it pure joy, my brothers and sisters, whenever you face trials of many kinds, 3 because you know that the testing of your faith produces perseverance.4 Let perseverance finish its work so that you may be mature and complete, not lacking anything.
Maturity. Completion. Not lacking anything.
During that painful time in 2012-2013, cultivating a long-term focus enabled me to experience joy in the struggle. I didn't rejoice in the struggle itself—that hurt! Instead, I rejoiced in my anticipation of the end result.
As Christians, our end result is heaven. It is that glorious moment when we stand before the throne of God and hear those words, "Well done, good and faithful servant." More than that, it is the moment when we look around and see the countless souls we impacted while on earth.
You see, we never struggle in a vacuum. Others are always watching, and each trial is an opportunity to make God famous. To show the world what it means to live an authentic faith. That doesn't mean we must repress or hide our feelings, because biblical joy is not based on our emotions. Biblical joy says, "I'm loved even when I'm angry or hurt. I'm accepted even when I'm weak. I'm surrounded even when I feel all alone." Biblical joy—that deep assurance that God is faithful, loving, and sovereign—continually points us to heaven. Biblical joy brings purpose out of our darkest times.
The next time you are facing a trial, ask God to help you focus on the eternal, and to use it as an opportunity to make God famous.
Blurb for Dancing in the Rain:
On the verge of college graduation, Loni Parker seeks employment as a music teacher, but no one will hire her since she's blind. Or so she thinks. To take her mind off her troubles, her roommate invites her to spring retreat at Camp Hope in the gorgeous North Carolina mountains.
Unbeknownst to Loni, Michael Ackerman, the director, is an ex-con responsible for the accident that caused her blindness. When Loni warms up to camp and wants to return as a summer counselor, Michael opposes the idea, which only makes Loni want to prove herself all the more. Though she doesn't expect to fall for the guy. Still, her need for independence and dream of teaching win out, taking her far away from her beloved Camp Hope . . . and a certain director.
Camp director Michael Ackerman recognizes Lonie instantly and wants to avoid her at all costs. Yet, despite the guilt pushing him from her, a growing attraction draws him to the determined woman. She sees more with her heart than the average person does with his eyes. But her presence also dredges up a long-buried anger toward his alcoholic father that he'd just as soon keep hidden. When circumstances spin out of control, Michael is forced to face a past that may destroy his present.
Buy Dancing in the Rain on Amazon
DON'T FORGET TO LEAVE A COMMENT TO BE PLACED IN THE DRAWING TO WIN AN EBOOK COPY OF DANCING IN THE RAIN BETWEEN NOW AND THURSDAY, JUNE 21ST AT MIDNIGHT MDT.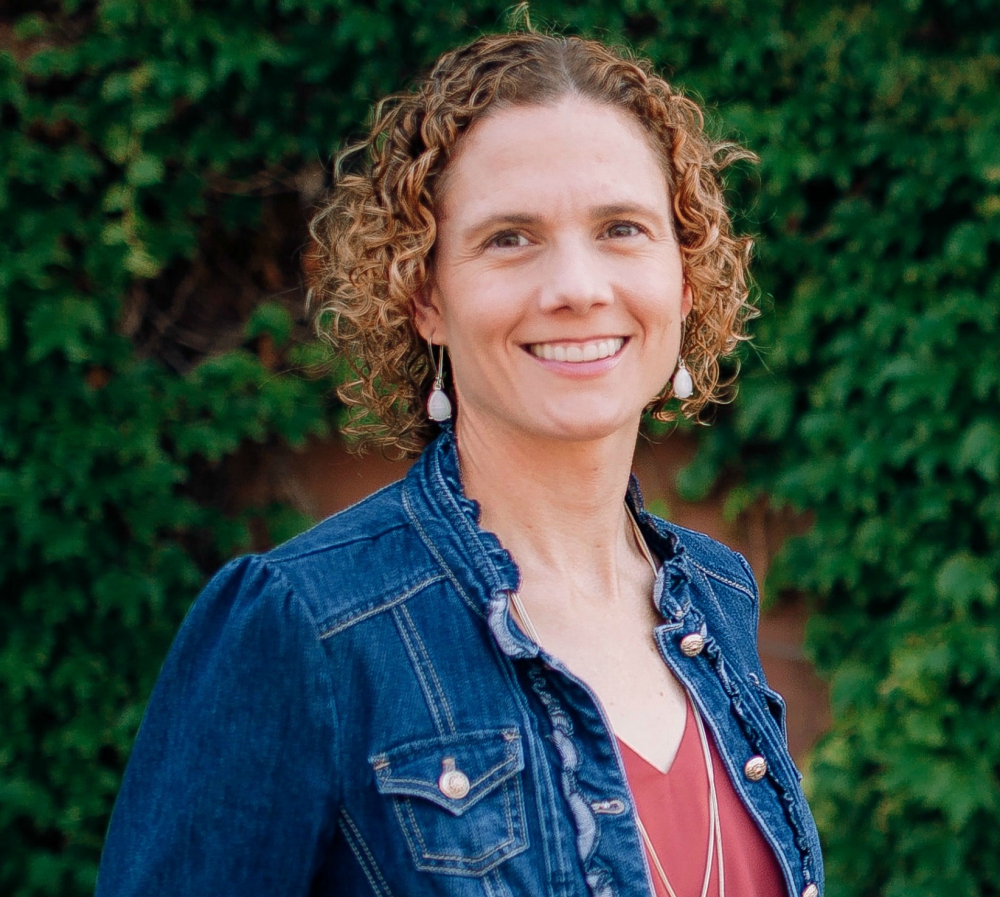 Jennifer Slattery is a writer and international speaker who addresses womens' groups, church groups, Bible studies, and other writers across the nation. She's the author of six contemporary novels maintains a devotional blog. She has a passion for helping women discover, embrace, and live out who they are in Christ. As the founder of Wholly Loved Ministries, she and her team partner with churches to facilitate events designed to help women rest in their true worth and live with maximum impact. When not writing, reading, or editing, Jennifer loves going on mall dates with her adult daughter and coffee dates with her hilariously fun husband.