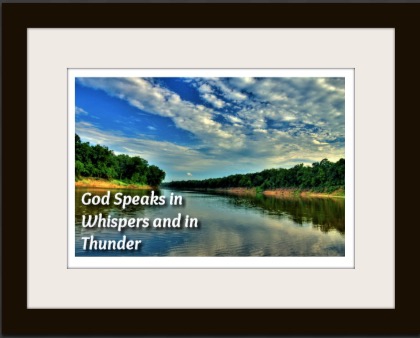 IT IS MY PLEASURE TO WELCOME AUTHOR REBEKAH MILLET TO PATTI'S PORCH. REBEKAH SHARES HER TESTIMONY OF HOW A SIGN FROM GOD WAS AN ANSWER TO PRAYER .
GOD SPEAKS IN WHISPERS AND IN THUNDER
by
Rebekah Millet
Before I share this testimony, I'd like to thank Patti for this opportunity. And thank you, dear readers, for spending your precious time with me.
For years I had been praying for my husband's baptism. Blessedly, his eternal destination had never been a concern. As a child, he'd accepted Jesus as his savior. But he'd never followed through with the public testimony of his salvation.
Our oldest son (thirteen at the time) decided he wanted to participate in our church's annual river baptism. Unbeknownst to me, it started my husband thinking. My prayers continued, steadfast, that our son's public dedication to Jesus would strike a chord in my husband's heart. Even that very morning of the service, I was on my knees in the bathroom, praying God's will to be done, and for my husband to listen if God were calling him.
That afternoon, terrible weather rolled in out of nowhere (which tends to happen rather quickly in Southeast Louisiana). Clear blue skies turned dark and ominous. Humid wind whipped all around us, shaking loose leaves from the surrounding trees. Thunder began rumbling in the distance.
Undeterred, hundreds of church members assembled at a local park bordered by a river. Those being baptized (over forty people), gathered under a large gazebo, getting organized. My husband stayed with our son so he wouldn't be alone. With the rest of our family, I trekked down a slope of land to the river's beach with the other spectators.
My husband told me the entire time he and my son waited, he was thinking about being baptized himself. One thing to know about my husband—he's a thinker. Sometimes to his detriment. In his mind, he was going back and forth, coming up with excuses. Then it was time to make their way to the river, and he decided not to go through with it. Instantly, a huge lightning bolt exploded across the sky, and an enormous thunder clap erupted. Those of us at the water's edge screamed and genuinely started getting nervous, contemplating leaving.
My husband said everyone walking away from the shelter of the pavilion stopped and turned around. And it was like God telling him to stop and turnaround from his decision not to be baptized. He knew beyond a doubt it was a sign from God.
In my husband's words . . . "I was immediately filled with an overwhelming feeling of peace. All the anxiety and uncomfortableness I felt was gone. All of the 'good reasons' I'd come up with earlier were now just weak excuses. I knew I had to turn around from the decision I'd made just a millisecond ago and I never even gave it a second thought. I feel so blessed God didn't allow that moment to pass me by. I would have regretted it forever."
I'll never forget the emotion that poured through me, when I witnessed my husband walk with our son into the river and publicly declare his allegiance to Jesus. It still brings joyous tears to my eyes.
It's incredible how something terrifying those of us down at the river's bank was actually a sign from God, encouraging my husband. It's another example of how finite our brains are and how magnificent—yet personal—our God is.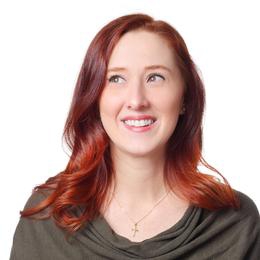 Rebekah Millet is an award-winning author of contemporary Christian romance novels. Although she considers herself a plot-driven writer, her characters have a tendency to hijack her plans. A Louisiana native, she loves injecting her colorful culture into her stories. You can find Rebekah on all social media platforms where she frequently interacts with followers and fangirls over her own favorite authors. Connect with Rebekah online:
Newsletter Subscribe to be eligible for several random giveaways as a "thank you" to loyal subscribers. :)