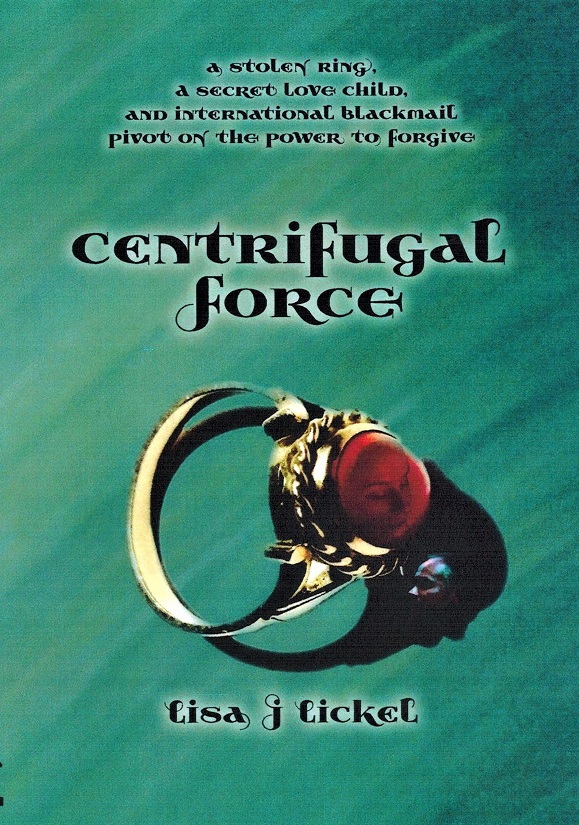 FEATURED BOOK: Centrifugal Force
AUTHOR: Lisa Lickel
PUBLISHER: Fox Ridge Publications
GENRE: Romantic Suspense
SERIES OR STAND ALONE: Forces of Nature, book 2, but stand alone
TARGET AGE: adult
IT IS MY PLEASURE TO WELCOME AUTHOR LISA LICKEL TO PATTI'S PORCH. LISA SHARES THE ELEMENTS SHE NEEDED TO RESEARCH TO CREATE HER LATEST NOVEL.
LISA IS OFFERING A GIVEAWAY! SIMPLY LEAVE A COMMENT BELOW TO ENTER THE DRAWING FOR WINNER'S CHOICE OF A PRINT OR EBOOK COPY OF CENTRIFUGAL FORCE.
THE RESEARCH BEHIND CENTRIFUGAL FORCE
by
Lisa Lickel
Every good book contains elements of truth and fiction. An author's experience, passion, and dreams blend to persuade our readers to suspend disbelief as you enter our world.
We weave our research into our stories, sometimes spending hours searching for that perfect quote, that one fact about a disease, the interview with the inventor, the way the engine works that will shape our stories. For my latest novel, Centrifugal Force, three important pieces of information had to come together from very disparate sources to make the story work. A stolen piece of antique jewelry handed off for protection by Jewish Germans during World War II in Germany, a genetic disease, and German everything—history, contemporary (for 2011) politics and world affairs, scenic background information, timetables and airports, as well as some German language and how the embassies work in the US.
Jewelry—not just antique, but a unique piece of antiquity—was central to my story. Collectors who loaned items to museums and for other purposes had to come up with a plan to safeguard their valuables when they knew the Nazis would show no mercy. Why did I choose this particular era and type of jewelry? I visited a museum in which unique gold from long-lost cultures was on display. Because I was entranced, I chose to do further research. This museum where I witnessed original items was my primary source of information. These pieces existed. Their history, then, I took for my own. I wanted something invaluable and unique enough to be identifiable and irreplaceable.
In the book, the male protagonist, Gervas Friedemann, is desperate to find and return a piece of jewelry his family protected since World War II. After the war, the owners did not return, so Gervas's mother decided to enjoy the jewelry given for safekeeping by her Jewish neighbors and gave it to her sons. Decades later, when a person claiming to be a descendent of the neighbors and rightful heir of the missing valuables steps forward, Gervas must find a ring he'd allowed to slip out of his hands. The descendant uses blackmail for a larger purpose on Gervas's family, who are prominent in the German government.
Along with this unique piece of jewelry, I explored Germany from the web and stories from people who've visited. I needed to accurately portray the government from several years ago, while personalizing how it works for Gervas's family. I enjoyed learning about the parliament, and especially how East and West Germany's reunification melded.
These issues of history and the relationship between American and German universities were fascinating for me personally. As the author, my goal is to provide a story believable but not overwhelming with detail to draw my readers into Gervas's quest to help both his country and his family while quietly winning back the woman of his heart.
Links to the various aspects of my research from Etruscans to Nazis in Freiburg Germany, to a rare genetic medical condition, can be found on my website page for Centrifugal Force. See https://www.lisalickel.com/2011/02/centrifugal-force.html.
Blurb for Centrifugal Force
Former lovers attempt to rectify the past to save their children and preserve the fragile world in crisis.
Rachel Michels made a poor choice which resulted in her biggest blessing, her daughter, Maeve. When the father of that blessing returns decades later, she knows he wants something she'd taken from him. Rachel has lived in near seclusion and mistrust, fearful of losing the one person who's kept her life from coming unglued.
Professor Gervas Friedemann returns to Wisconsin, seeking a missing ancient artifact, along with help for his oldest daughter who is suffering from a rare genetic blood disorder. With the European Union at stake, blackmail could negatively impact a crucial vote in the German Parliament unless Gervas recovers an irreplaceable relic he left in the United States on a lecture tour a lifetime ago. He knows who took the piece of history he once flaunted—the woman who had stolen his soul. He only hopes she still has the ring.
Buy Links:
DON'T FORGET TO LEAVE A COMMENT TO BE PLACED IN THE DRAWING TO WIN A PRINT OR EBOOK COPY OF CENTRIFUGAL FORCE BETWEEN NOW AND (TUESDAY, JULY 31ST AT MIDNIGHT MDT. (US citizens only eligible for print copy)
BY LEAVING A COMMENT, YOU GRANT PERMISSION FOR YOUR EMAIL TO BE REVEALED TO THE AUTHOR IF YOU ARE THE WINNER TO FACILITATE RECEIPT OF YOUR BOOK.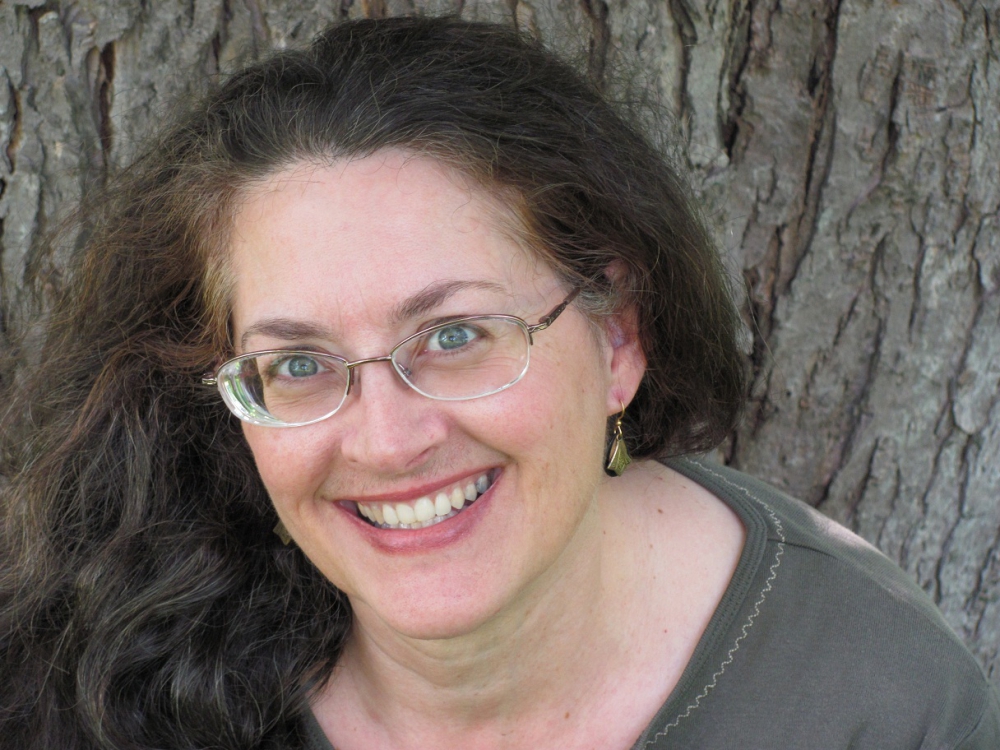 Lisa Lickel is a Wisconsin writer who lives in the rolling hills of western Wisconsin. A multi-published, award-winning novelist, she also writes short stories and radio theater, is an avid book reviewer, blogger, and a freelance editor. She is a mentor and instructor with Novel-in-Progress Bookcamp and Writing Retreat, Inc., working with writers from across the US. Visit Lisa at her website and stay up to date on Facebook.