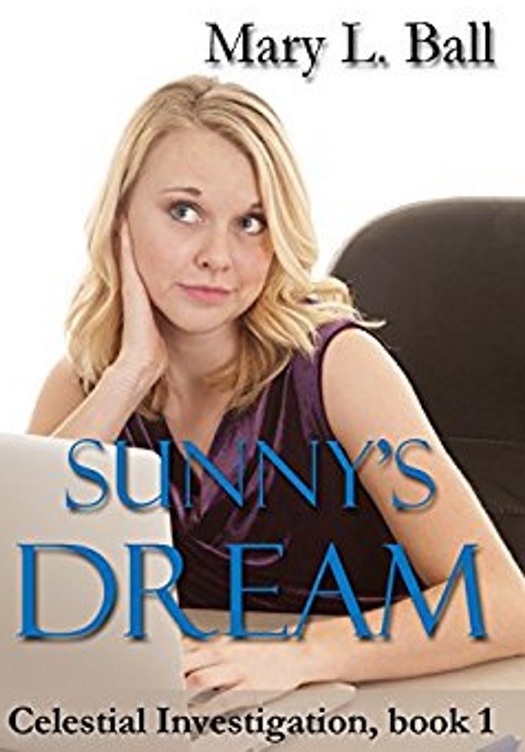 FEATURED BOOK: Sunny's Dream
AUTHOR: Mary L. Ball
PUBLISHER: Forget-Me-Not Romance(Winged Publications)
GENRE: Romantic suspense
SERIES OR STAND ALONE: Celestial Investigation book 1
TARGET AGE: 15-80
IT IS MY PLEASURE TO WELCOME AUTHOR MARY BALL TO PATTI'S PORCH. MARY SHARES AN EXCERPT FROM A DEVOTIONAL THAT REFLECTS AN ENCOUNTER WITH GOD.
MARY IS OFFERING A GIVEAWAY! SIMPLY LEAVE A COMMENT BELOW TO ENTER THE DRAWING FOR AN EBOOK COPY OF SUNNY'S DREAM.
Note: Last year I joined writers and contributed a life changing experience. This is a short version of the published article in Life-Changing Miracles: Real-Life Stories of Unforgettable Encounters With God. Bethany House Publishers.
CIRCLE OF GOD'S ARMS
by
Mary L. Ball
"When can I go home?" Mom questioned.
If my visit went as usual, she would ask a dozen times before I left.
"I don't know." I plastered on a smile. "We have to take one day at a time."
"One day at a time sweet Jesus, that's all I'm asking of you…." Her musical tone filled the room. Mother motioned for me to join in.
As our voices blended, she stopped on the words forgotten, and heartily sung the ones she remembered.
After several rounds of the song, she looked at my oldest grandson.
"Who are you?"
"I'm your great-grandson."
"He's all grown up." I held a breath, thankful he understood." We used to do a lot of things together."
She eyed me with a blank stare and shook her head.
My grandson glanced at his watch. "Grandma, we need to go." His tall frame leaned over to hug her.
Mother pulled him closer. "I love you. You're not that little boy that we used to take fishing."
"No, I'm not." He looked my way.
We made eye contact, happy that for a few seconds she'd remembered.
"I'll be back tomorrow." My arms cradled her thin body.
We walked to the exit.
"Today was a good day." My grandson held the door.
"She remembered, for a moment. She recalls me most of the time because I'm here almost every day. You and your mom can't visit as often."
"I know Nana. I've read about Alzheimer's."
***
Red Azalea blooms welcomed everyone to the nursing home.
Inside Mother's room, her childlike expression greeted me.
"Good morning." I hugged her.
"When can I go home?" Mother frowned.
"I don't know. The doctor changed one of your meds."
"Doctors butt!" She puckered her mouth.
"Mom! I pretend shock, but show amusement. "I hope he has a butt, or he would be odd looking."
"He would be funny. I just want to go home."
"I know." I recalled how she used to enjoy this time of the year.
Mom's voice broke through my fog of emotions. "Where will I live when I go home?"
"Your house," I reached for her weathered hand.
My throat stung. My mind questioned God. Why?
Mother began her rendition of "What a day that will be." She repeated parts of the chorus and added. "When can I go home?"
I smiled, wanting her to believe everything was fine.
***
I strolled to the parking lot, scooted inside the car and rolled down the window. A bird serenaded a chirpy song.
"Mom liked to watch the birds." My shoulders slumped, and tears wet my cheek. "Lord, I've prayed. I've given this over to you. Why is it that I'm still burdened with grief and can't find the peace You offer?"
As if Jesus was beside me, my mind became immersed with his spirit. "You haven't turned it over to me. You keep taking it back with your tears and fretting."
The wisdom of His words washed over me.
The revelation was a beacon. Jesus opened my eyes to something I'd easily overlooked.
Turning my burdens over to Him meant, I must let go of my anxiety and stop cradling sadness.
I studied on the deeper meaning of 1 Peter 5:7. 'Casting all your care upon him; for he careth for you.' I was in awe of the way God heighten my awareness, and showed me that His word is always enlightening.
On the way home, I asked the Lord to give me strength to release my burden and to make me aware of any instance where I may be tempted to pull my problem away from the circle of his arms. I sealed the prayer, in Jesus' name.
Mother will have good and bad days. On good days, I leave the facility with praise in my heart. During bad times, I thank the Lord, for the strength to give Him my concerns.
***
Nothing is too big or small for God. I applaud stories of healing and deliverance, but any circumstance where grace shines is a blessing.
For me, a small miracle happened. The Lord brought my attention to the fact that giving into sorrow and focusing on hurt prevented His peace from abiding.
Alzheimer's isn't new, nor is it easy, but the Lord used my heartache to show me where I missed the mark.
I can't be assured that life will always be smooth, but by understanding the proper way to cast cares. I rest in the belief that all my worries will be in the circle of God's arms.
THE END
Blurb for Sunny's Dream
Sunny Kast spends her week fighting cyber-crime, and dreaming of her prince charming.
When a man walks into Celestial Investigations, and introduces himself as Trouble, she's sure he's not her prince, and positive that he lives up to his name.
After Max Trouble finds an important document, his life gets complicated with the know-it-all P.I. hired to track down its owner.
Sunny and Max's relationship grows. She's optimistic that he may be her prince charming, but after her car is sabotaged, and she's almost killed, Max's chauvinist ideas of a female investigator surface.
Will she see God's perfect plan, or a not-so-perfect relationship?
Sunny's Dream, Celestial Investigation, book one. A Christian romantic suspense based on three sisters. Their P.I. skills come in handy in the quaint town of Mercy, North Carolina, a place where romance and mystery unite.
DON'T FORGET TO LEAVE A COMMENT TO BE PLACED IN THE DRAWING TO WIN AN EBOOK COPY OF SUNNY'S DREAM BETWEEN NOW AND TUESDAY, OCTOBER 2ND AT MIDNIGHT MDT.
BY LEAVING A COMMENT, YOU GRANT PERMISSION FOR YOUR EMAIL TO BE REVEALED TO THE AUTHOR IF YOU ARE THE WINNER TO FACILITATE RECEIPT OF YOUR BOOK.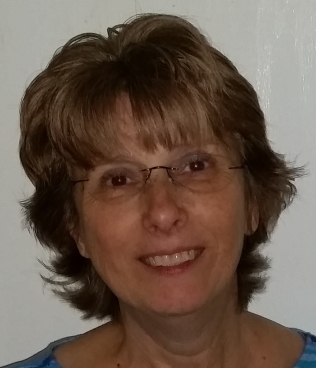 Mary L. Ball is a multi-published Christian author. She resides in North Carolina.
Some of her novels include Escape to Big Fork Lake, Redemption in Big Fork Lake, Sparks of Love, and Sunny's Dream (Celestial Investigation book1) Luna's Treasure (book 2)
When she isn't working on her latest story, she enjoys fishing, reading, and ministering in song with her husband at various functions.
Connect with Mary online:
Visit Mary's singing ministry site