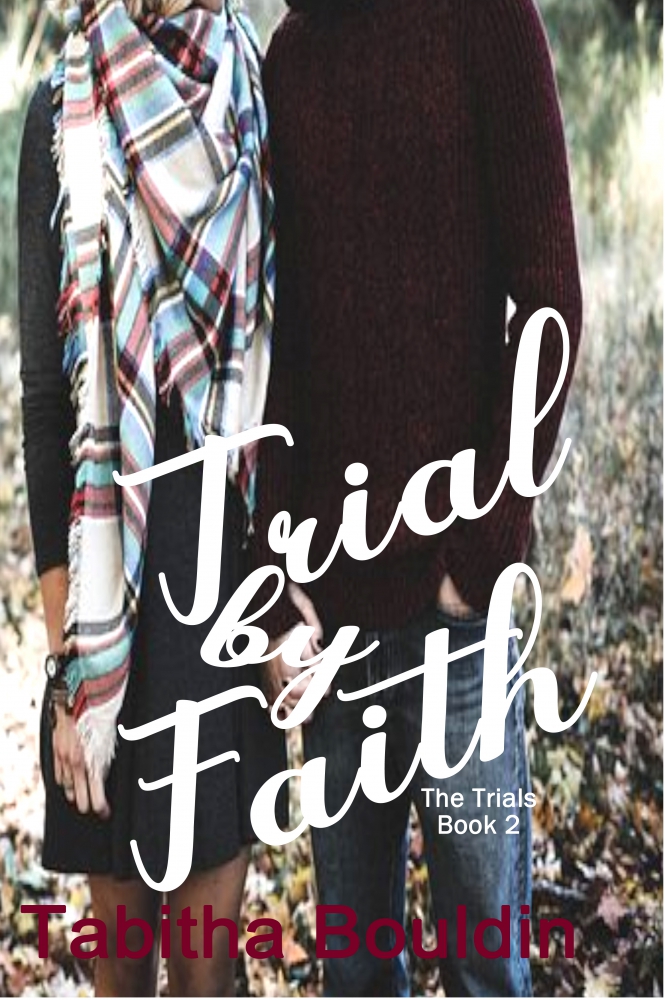 FEATURED BOOK: Trial by Faith
AUTHOR: Tabitha Bouldin
PUBLISHER: Through the Fire Publications
GENRE: Contemporary Christian Romance
SERIES OR STAND ALONE: Series
TARGET AGE: 15+
IT IS MY PLEASURE TO WELCOME AUTHOR TABITHA BOULDIN TO PATTI'S PORCH. TABITHA LOOKS AT FAITH AND EXPLAINS WHY IT SHOULD BE PART OF OUR NEW YEARS RESOLUTIONS.
TABITHA IS OFFERING A GIVEAWAY! SIMPLY LEAVE A COMMENT BELOW TO ENTER THE DRAWING FOR A PRINT ARC (ADVANCED READDER COPY) OF TRIAL BY FAITH.
WALKING IN FAITH
by
Tabitha Bouldin
If you had to describe the word faith, what would it mean to you? To me, faith is knowing that no matter what comes my way, God is in control. That is a difficult feeling to keep, and I will honestly admit that I still fail.
I do not think that faith is one of those feelings that ever stops getting stronger. The faith you have today is different from the faith you had five years ago. Even when it seems as though you go through the same struggles again and again, the faith that you have in the situation can be different.
Faith is something that is an individual perception. It's easy to tell someone, "Don't worry. Just have faith." When you are on the outside of that situation, it's easy to get lost in what you would do. Until you are in the situation, you don't know what you would do. You know what you think or hope you would do, but that is altogether different.
I have always heard the saying, "If all your friends jumped off a bridge, would you do it too?" Well, no, I wouldn't. But what if God asked you to? Could you do it then? This metaphor does not always mean a literal bridge. What if God asked you to change jobs, or give your last dollar to your brother? Could you do those things? Faith is accepting that when you step into the unknown, God will be there, God IS there. He has gone before us. He has paved the way for us. To us, it might be as rocky as a mountainside, but to God, it is what we need.
As the new year approaches, all the resolutions will be made. People will resolve to lose weight, get fit, and eat healthy. I am not knocking any of those things, they'll be on my list, too. But what about our spiritual bodies? Will we make resolutions for them? Our spiritual body is what keeps us through the trials and tribulations of this world. It carries us through misfortune, disease, despair, and regret. We ask a lot of our spiritual body. It needs a healthy diet and exercise as much, or more, than our physical body.
This New Year is an opportunity to deepen your faith, grow your relationship with God, and learn to lean more on Him.
Blurb for Trial by Faith
Two years after Cheyenne saw him shot while in active duty with the military, Kane is finally home for good. He is on his way to pay Cheyenne a visit when a catastrophe throws him together with Faith Graystone. Faith needs to get home. Her two boys are counting on her to come back, but the road is impassable. Kane can get her home, but what will happen once they get there?
DON'T FORGET TO LEAVE A COMMENT TO BE PLACED IN THE DRAWING TO WIN AN ADVANCED READER COPY OF TRIAL BY FAITH BETWEEN NOW AND TUESDAY, JANYARY 8TH AT MIDNIGHT MST.
BY LEAVING A COMMENT, YOU GRANT PERMISSION FOR YOUR EMAIL TO BE REVEALED TO THE AUTHOR IF YOU ARE THE WINNER TO FACILITATE RECEIPT OF YOUR BOOK.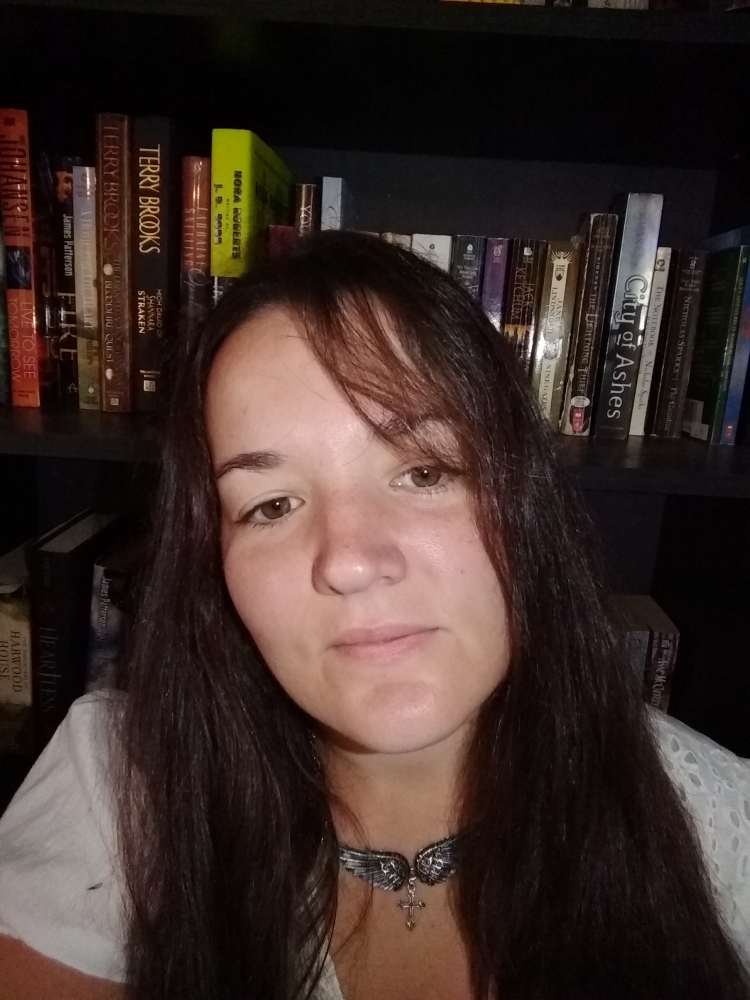 Tabitha Bouldin was born, raised, and still lives in the same small town in middle Tennessee. A member of ACFW (American Christian Fiction Writers), she has been writing for nearly five years but only recently began publishing her work. After working for ten years as a nurse, prayers were answered that gave her the chance to be a stay-at-home mom and the time to homeschool her two boys. Her books are meant to encourage others through the trials of life. While the stories are fiction, they come from situations that many of us face. You can follow Tabitha at any of the following places