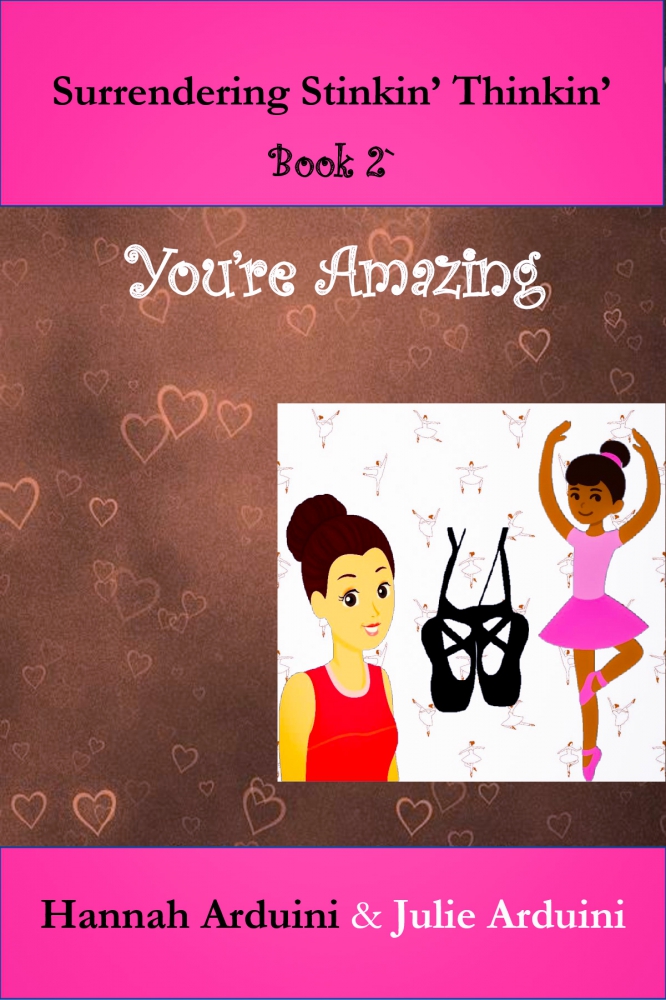 FEATURED BOOK: You're Amazing
AUTHOR: Hannah Arduini and Julie Arduini
PUBLISHER: Surrendered Scribe Media
GENRE: Middle grade and Women's Fiction
SERIES OR STAND ALONE: Second book in Surrendering Stinink' Thinkin' Series
(can be read as stand-alone)
TARGET AGE: 10-100
IT IS MY PLEASURE TO WELCOME AUTHOR JULIE ARDUINI TO PATTI'S PORCH. JULIE SHARES HOW SHE AND HER TEEN DAUGHTER DREW ON REAL LIFE CIRCUMSTANCES TO CREATE A CAPTIVATING SERIES THAT ENCOURAGES AND INSPIRES WOMEN OF ALL AGES.
JULIE IS OFFERING A GIVEAWAY! SIMPLY LEAVE A COMMENT BELOW TO ENTER THE DRAWING FOR WINNER'S CHOICE OF A PRINT OR EBOOK COPY OFYOU'RE AMAZING.
REAL LIFE INSPIRATION BEHIND YOU'RE AMAZING
by
Julie Arduini
The Surrendering Stinkin' Thinkin' series I'm co-authoring with my teen daughter, Hannah, isn't anything I planned on writing. My main genre is contemporary romance, so this opportunity was definitely a God thing.
The series was birthed out of Hannah's desire to encourage girls younger than her before words wound them. She had encountered an extra hard season in middle school where she felt torn down instead of built up, and as she shared, I noticed she was telling a story.
A good one.
I promised her if she saw the story through, I would write and publish it. She ended up plotting a three book series. You're Beautiful released last year, You're Amazing is out now, and You're Brilliant will release in Winter 2020.
Although fiction, the series definitely draws on real life. Each book revolves around a mentoring ministry in Youngstown, Ohio where two characters are always featured. The first is a middle school student, and the second is an adult mentor. Both characters have their own story, but are believing the same lie about themselves. We live in the Youngstown area and have participated in a mentoring ministry. Hannah and I have seen young women and women of all ages struggle with the truth about themselves, so we felt it was important to highlight the two age groups. We've found that the older readers are just as interested in the younger character's story as the adult story. It's the same for younger readers. They are surprised to learn adults don't feel pretty or worthy or smart.
In You're Amazing, Jazmin is a natural at dance until there are a series of changes and challenges that force her to question if she should even continue. Jazmin is inspired by a real-life friend who dances. Hannah wanted to honor church friends who have been part of her life for a long time, so she wrote parts of herself and her two friends into Hayley, Jazmin, and Bethany into the books.
Lena Calloway is a mom to young sons who often feels overwhelmed and always questions her worth. When she runs into an acquaintance who chastises her for not having a "real" career, Lena struggles with her identity. Lena is a composite of the women I've met and mentored over the years, especially when I was involved with the MOPS ministry, Mothers of Preschoolers. Those first years are hard and there is nothing like a teething, pooping little person to make even the most academic and skilled professional fall apart. I also remembered being at the Y changing when I overheard a group of moms. One was so anxious about her mom visiting she hired a maid service. Those are real struggles that we wanted to address in You're Amazing.
We also wanted to make sure readers understood that wounded people wound people and often there is no malice when someone hurts us. With Lena's mom, she reaches a place where she realizes what challenges her mom had and how they affect those relationships around her. For Jazmin, we created Ms. Esmeralda as a professional with high expectations. She has no idea how her criticism has emotionally paralyzed others. Those are experiences we've seen and lived.
I'm so proud of You're Amazing. It's a quick read with a long-lasting impact. Our hope is this book gets into a lot of hands and that every reader embraces the truth---that they are amazing!
I'd love to help get a copy of You're Amazing into one of YOUR hands! Leave a comment and I'll choose one random winner. US winner has a choice of either eBook or print copy. International winner automatically receives You're Amazing eBook.
You're Amazing Blurb by Julie Arduini and Hannah Arduini
Jazmin's a natural at dance until a series of changes make her wonder if she should even keep up with her favorite hobby.
Lena's a mom with young children overwhelmed with her schedule when a woman remarks that what Lena does isn't even important.
Both Jazmin and Lena belong to Linked, a mentoring ministry where all ages encourage each other and build friendships.
Can these two surrender the lies they are believing and realize they are amazing?
A novella for tweens, teens, and women of all ages by mother and daughter team Julie Arduini and Hannah Arduini.
DON'T FORGET TO LEAVE A COMMENT TO BE PLACED IN THE DRAWING TO WIN CHOICE OF A PRINT OR EBOOK COPY OF YOU'RE AMAZING BETWEEN NOW AND TUESDAY, MARACH 5TH AT MIDNIGHT MST. (US residents only eligible for print copy).
BY LEAVING A COMMENT, YOU GRANT PERMISSION FOR YOUR EMAIL TO BE REVEALED TO THE AUTHOR IF YOU ARE THE WINNER TO FACILITATE RECEIPT OF YOUR BOOK.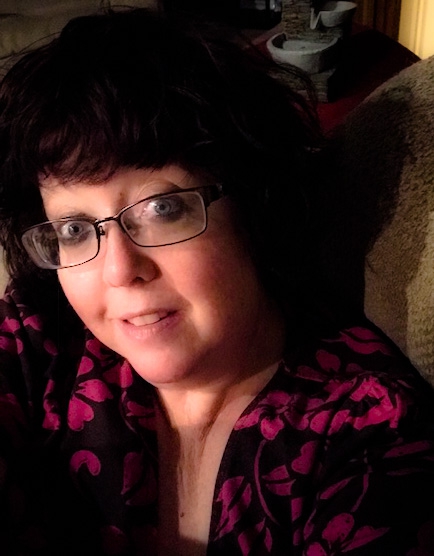 Julie Arduini loves to encourage readers to find freedom in Christ by surrendering the good, the bad, and ---maybe one day---the chocolate. She's the author of the contemporary romance series SURRENDERING TIME, (Entrusted, Entangled, Engaged.) She also shares her story in the infertility devotional, A WALK IN THE VALLEY. Her latest release, YOU'RE AMAZING, is a book for girls ages 10-100, written with her teenaged daughter, Hannah, and is book 2 in their SURRENDERING STINKIN' THINKIN' series. She blogs every other Wednesday for Christians Read, as well as monthly with Inspy Romance. She resides in Ohio with her husband and two children. Learn more by visiting her at her website, where she invites readers to subscribe to her monthly newsletter full of resources and giveaway opportunities.
Connect with Julie: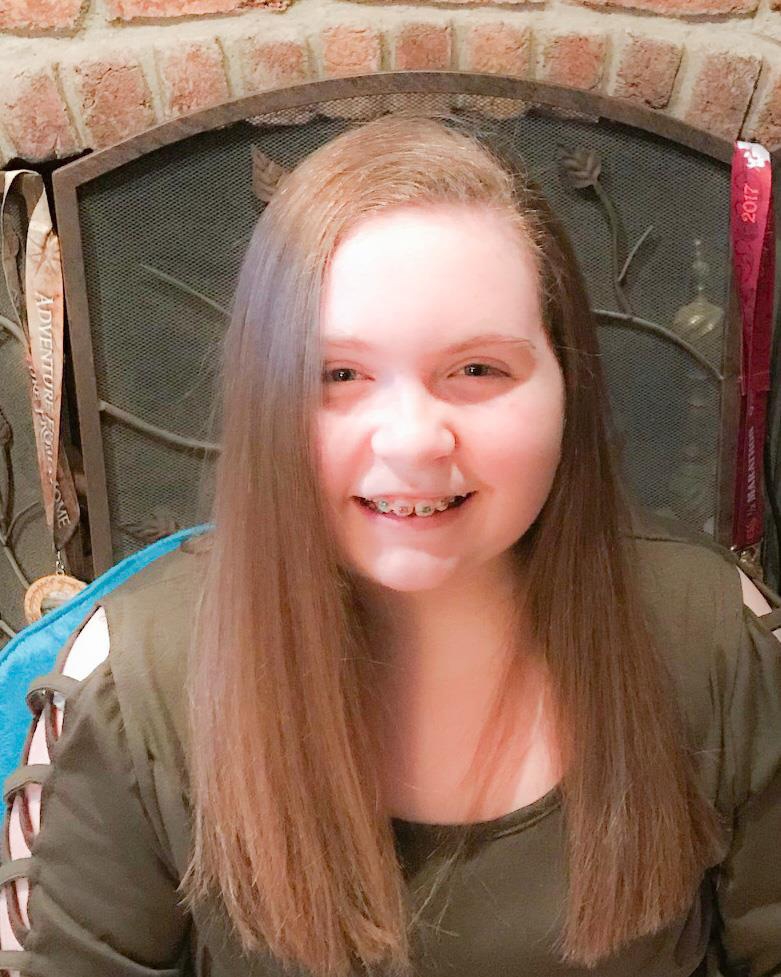 Hannah Arduini is in the ninth grade and lives outside of Youngstown, Ohio. She loves fashion, Starbucks, and serving at church. She has a brother who lives at home, and siblings that live in Wisconsin. She also has two nephews. You're Amazing is her second published book.
SUBSCRIBE TO PATTI''S BLOGS HERE