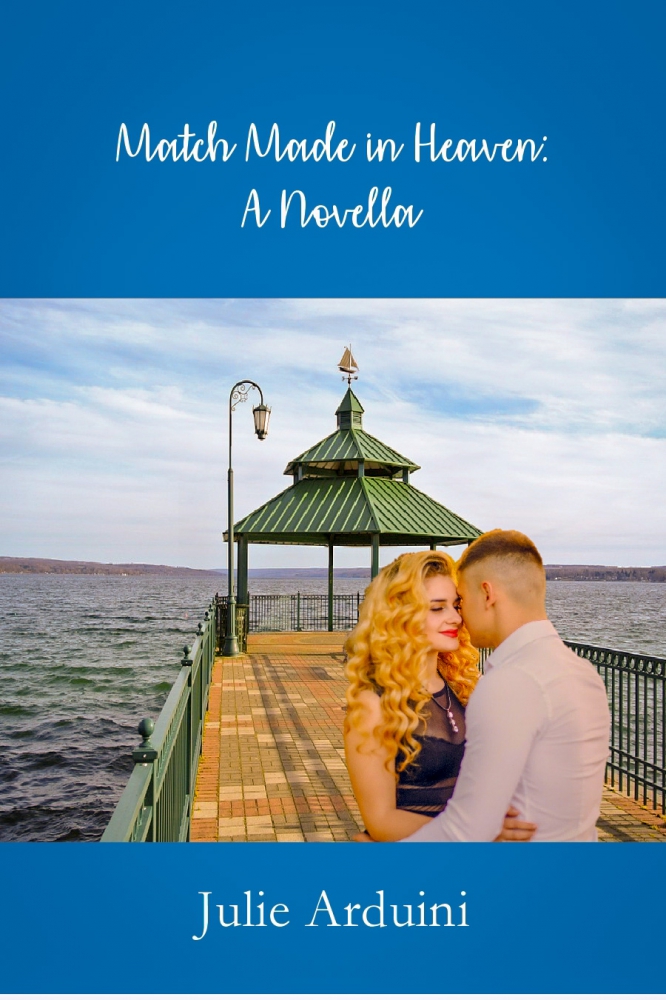 Featured Book: Match Made in Heaven
Author: Julie Arduini
Publisher: Surrendered Scribe Media
Genre: Christian Romance
Series or Stand Alone: Stand Alone Novella
Target Age: 13+
IT IS MY PLEASURE TO WELCOME AUTHOR JULIE ARDUINI TO PATTI'S PORCH. JULIE SHARES HOW SHE LEARNED TO HEAL FROM HURT AND SURRENDER HER ANGER TO GOD.
JULIE IS OFFERING A GIVEAWAY! SIMPLY LEAVE A COMMENT BELOW TO ENTER THE DRAWING FOR WINNER'S CHOICE OF A PRINT OR EBOOK COPY OF MATCH MADE IN HEAVEN.
Match Made in Heaven, Julie's Christian romance novella is a free eBook today, Saturday, and Mother's Day. Grab a copy here and share the news!
Job's Wife & Me
by
Julie Arduini
When I decided to update the first Christian romance novella I wrote, Match Made in Heaven, I wanted to add a surrender issue readers could relate to. The heroine, Beth Prescott, has congenital hypothyroidism, the same endocrine diagnosis our daughter has.
Through the years, our daughter has not only struggled with weight gain and exhaustion. She's needed consistent lab works that have always been difficult draws. We also learned with hypothyroidism is Hashimoto's thyroiditis. Then for us, another diagnosis, the rare disorder called Albrights Hereditary Osteodystrophy. In our situation her bones fused and her height maxed out at 4'9". There are certain aspects of puberty that are delayed, and there isn't a lot of information on Albrights patients her age to know what to expect.
After a while, I was angry. Mad enough I started pointing fingers. At God. Like Job's wife, I couldn't see anything in her situation to be thankful about. "His wife said to him, 'Are you still maintaining your integrity? Curse God and die!'" (Job 2:9). I looked at our daughter's friends surpassing her in height and cried hot, hurt tears. If God is such a good Father, why was He allowing this?
It took time for me to heal and transform from Job's wife thinking of cursing God and Job, who blessed the name of the Lord even when He gave and took away. The biggest thing I had to do was lament. Thanks to the book No More Faking Fine by Esther Fleece, I realized I had to let my real feelings out. I was mad. I didn't understand. But I couldn't stuff it. I let God know everything He knew anyway. Then I let Him have it all. Surrendered the pain and questions and chose to trust Him with her and her health.
I've had to lament quite a bit since then with big stuff, and small irritations. I realized when revising Match Made in Heaven that Beth's health and her reaction could be something readers could relate to. She grew up noticing she wasn't exactly like her peers, and she resented it. Her family were barely church-goers to begin with, so it was an easy slide to fault God. When Dean Kellerman enters her life, he's trusting God with every single thing because he knows too well what it's like to live without Christ in his life. Writing Match Made in Heaven was a blessing and a challenge, and I believe readers will find their own healing and peace with Jesus as they relate to the story.
Have you ever blamed God, or do you need to? Please leave a comment below and I will randomly choose one to win a copy of Match Made in Heaven. US winner can choose between print or eBook. International winner automatically wins eBook.
Match Made in Heaven: A Novella by Julie Arduini
Beth Prescott wants to make a difference with the senior citizens she serves as a volunteer coordinator, but their matchmaking efforts leave her guarded. She's experienced too much pain to make that leap again.
Dean Kellerman returns to the Finger Lakes area to help his grandfather and heal his own broken heart. He's recommitted his life to Christ, and doesn't want any distractions.
When his grandfather needs assistance with a senior program, it places Dean right in Beth's path. Can these two surrender their pasts to Christ and have faith in each other and their future?
DON'T FORGET TO LEAVE A COMMENT TO BE PLACED IN THE DRAWING TO WIN A PRINT OR EBOOK COPY OF MATCH MADE IN HEAVEN BETWEEN NOW AND TUESDAY, MAY 21ST AT MIDNIGHT MDT. (US residents only eligible for print copy).
BY LEAVING A COMMENT, YOU GRANT PERMISSION FOR YOUR EMAIL TO BE REVEALED TO THE AUTHOR IF YOU ARE THE WINNER TO FACILITATE RECEIPT OF YOUR BOOK.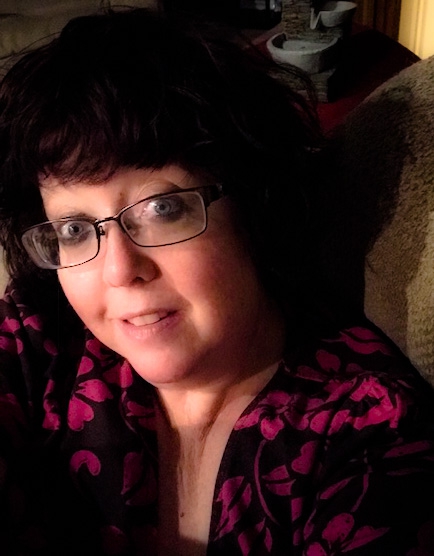 Julie Arduini loves to encourage readers to find freedom in Christ by surrendering the good, the bad, and ---maybe one day---the chocolate. She's the author of the contemporary romance series SURRENDERING TIME, (Entrusted, Entangled, Engaged,) as well as the stand-alone novella, MATCH MADE IN HEAVEN. She also shares her story in the infertility devotional, A WALK IN THE VALLEY. Her latest release, YOU'RE AMAZING, is a book for girls ages 10-100, written with her teenaged daughter, Hannah, and is book 2 in their SURRENDERING STINKIN' THINKIN' series. She blogs every other Wednesday for Christians Read, as well as monthly with Inspy Romance. She resides in Ohio with her husband and two children. Learn more by visiting her website, where she invites readers to subscribe to her monthly newsletter full of resources and giveaway opportunities.
Connect with Julie: