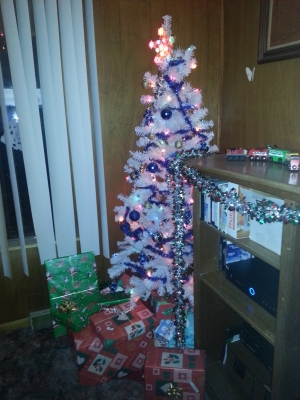 It never ceases to amaze me how rapidly the gift exchange on Christmas Day speeds by. Our daughter and her family open gifts at their house in the morning, then we get together with my husband's family for Chrstmas dinner. So, the presents under our tree usually get opened in late evening.
Shopping starts for me sometime in November (how I envy those who have their act together enough to start Christmas shopping in July!). Then, there is the fun of wrapping them, finding a box that fits the gift, picking just the right paper to produce an array of color under the tree, choosing whether to use bows or ribbon, and figuring out just how to tag each gift.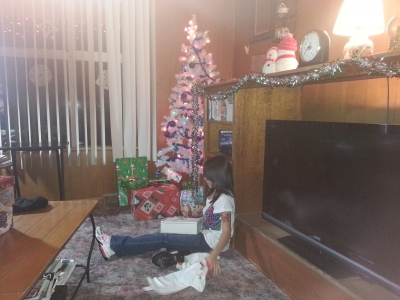 I anticipate watching other people unwarp their gifts more than I do opening my own. It's especially fun to see our granddaughter's face light up with excitement as she plays the part of Santa's elf and hands out the gifts from under the tree.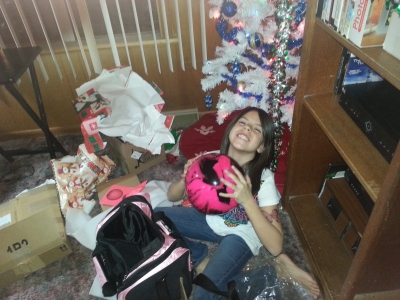 She was most thrilled with her new bowling ball.
No sooner is the first gift opened and suddenly, the space under the tree is empty, the floor is littered with torn wrapping paper and discarded trappings, and everyone is admiring their new treasures. A few hastily snapped photos freeze the moments in between so we can hold on to them for a bit longer.

This morning, I picked up the rest of the boxes and lingering bits of trash, packed up the gift that needed to be returned (our daughter already had the item in question), and smiled, remembering the laughter and excitement we shared last evening.

Next year, we get to do it all again. Maybe, just maybe, 2013 will be the year I start my Christmas shopping in July.