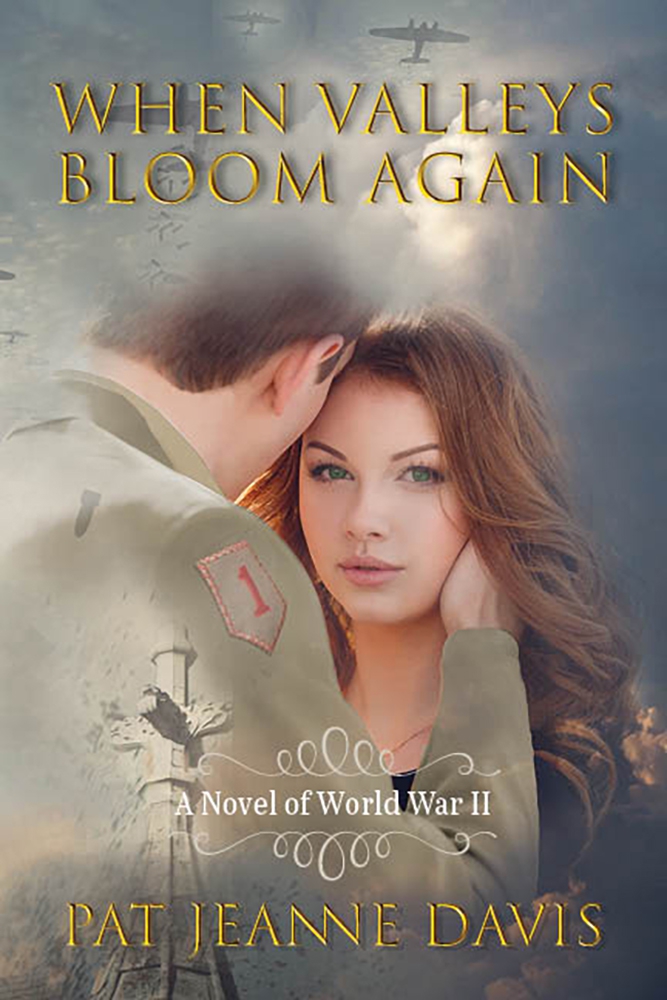 FEATURED BOOK: When Valleys Bloom Again
AUTHOR: Pat Jeanne Davis
PUBLISHER: Elk Lake Publishing, Inc.
GENRE: Historical Inspirational Romance
SERIES OR STAND ALONE: Stand Alone
TARGET AGE: 18 and older
IT IS MY PLEASURE TO WELCOME AUTHOR PAT JEANNE DAVIS TO PATTI'S PORCH. PAT SHARES THE PERSONAL MOTIVATION AND RESEARCH BEHIND HER DEBUT HISTORICAL ROMANCE, WHEN VALLEYS BLOOM AGAIN.
PAT IS OFFERING A GIVEAWAY! SIMPLY LEAVE A COMMENT BELOW TO ENTER THE DRAWING FOR A PRINT COPY OF WHEN VALLEYS BLOOM AGAIN.
IN TIMES OF WAR
A question I've been asked by readers is why a World War II novel and why this protagonist. Members of my family in the US served in Alaska and in the European Theater in WWII. When war was declared by Britain in 1939, my father-in-law was conscripted into the British Eighth Army and served his country until late 1945. He was in North Africa, Dunkirk, Normandy, and throughout Europe. He and his wife were married for only two months when he was called up for service. During a tour of duty that lasted 6 years, my father-in-law came home only three times for very short visits. I had the privilege of reading many of the letters he sent home to Amy, his wife. This enabled me to more fully immerse myself for a time into his world as a homesick soldier longing to be at home with his bride. My husband has a few of the items his father wore then and some that were in his kit brought back from the battlefield.
Over the years, I've had a keen interest in this historical period and wanted to write a faith-based novel with an Anglo-American connection, setting a portion of the story in both England as well as in the US.
I found an opening for When Valleys Bloom Again after reading a biography on the life of Kathleen Kennedy, daughter of Joseph P. Kennedy, the United States Ambassador to the United Kingdom. He and his family were living in London when Britain declared war. Kathleen Kennedy's story intrigued me. She was forced by her father to return to the US for her safety. Kathleen had made many friends while living in London and was determined to return some day. She eventually did go back, served in the British Red Cross, and married William Cavendish who was in line to become the next Duke of Devonshire. Sadly, he died in battle a few months after their marriage.
While visiting Chatsworth House, the home of the present Duke and Duchess of Devonshire, I found the grave of Kathleen Kennedy in St. Peter's Churchyard, not far from Chatsworth House. She too died tragically shortly after peace was declared. I learned from a tour guide there that in 1963 President John Kennedy had visited his sister Kathleen's grave while on his way home from a trip to Ireland, only six months before his assassination. He and his sister had been very close throughout her life. Standing before Kathleen's grave, I could only imagine the sorrow President Kennedy felt.
I based my protagonist, Abby Stapleton, only loosely on Kathleen Kennedy's situation at the outbreak of war in 1939. Abby is the American-born daughter of a British diplomat. Her father sends her back to the US to escape impending war. She too vows to return to London.
Research is a large part of any historical novel. Readers want to know how I went about conducting research for When Valleys Bloom Again. In the course of my research, I interviewed veterans of the war in both the UK and US. I read books and saw many films set in that era.
On repeated trips to England over the years with my British husband at my side, we visited an actual air raid shelter still intact where my mother-in-law sought protection during raids. This was a moving experience for us both. I also visited war museums, an aerodrome and the Churchill War Rooms in London. These research excursions were even more emotionally charged for me knowing that my husband had been there as a young lad on visits with his dad—a man who knew first-hand about those dark days of World War II.
Blurb for When Valleys Bloom Again
A Wartime Romance Set On Two Continents
Tagline: After fleeing impending war in England, nineteen-year-old Abby Stapleton works to correct her stammer and to become a teacher in America, only to discover this conflict has no boundaries and that a rejected suitor is intent on destroying her name, fiancé, and fragile faith.
As war approaches in 1939 Abby Stapleton's safety is under threat. Her father, a British diplomat, insists she go back to America until the danger passes. Abby vows to return to her home in London—but where is home? With her family facing mortal danger so far away and feeling herself isolated, she finds it hard to pray or read the Bible. Did she leave God behind in war-torn London too? Abby becomes friendly with Jim, a gardener on her uncle's estate.
Jim can't get Abby out of his mind. Did she have a sweetheart in England? Was it foolish to think she'd consider him? He curses his poverty and the disgrace of his father's desertion and drunkenness haunts him. Can he learn to believe in love for a lifetime and to hope for a happy marriage?
Abby couldn't know the war would last a long time, nor that she would fall in love with Jim—soon to be drafted by the U.S. Army—or that she'd have to confront Henri, a rejected suitor, determined by his lies to ruin her reputation and destroy her faith in God's providence. Will she discover the true meaning of home and find happiness with Jim?
Patti's review of When Valleys Bloom Again
This is a riveting World War II story that takes the reader back in time to a historic and horrific era. Abby Stapleton leaves her home in London to reside in the United States at the insistence of her father, who sees the dangers of impending war in Europe. She falls in love with Jim, an employee on her aunt and uncle's estate, who is drafted into the U.S. Army and is sent to the battlefront. While Jim faces the peril of possible death, Abby is threatened with the loss of everything dear to her by a scheming suitor she rejects.
This novel delves deep into the hearts of those who endured World War II, both the horrors of battle and the interminable waiting of those at home who longed for word from their loved ones. The story is authenticated by the author's research, which enabled her to reconstruct the fears, doubts, homesickness, and faith of a soldier in combat.
Pat Jeanne Davis portrays well the restrictions imposed on civilians during this war-time era. Her use of descriptive detail revealed some facts about this period in history that were new to me and brought to light the destructive aftermath of an enemy attack. Her strong characterization provided a basis for tension and a triumph of good over evil achieved through faith, courage, loyalty, and love.
I would recommend this book to anyone who enjoys a well-researched story set during World War II with the elements of intrigue, romance, tension, and strong characterization. Some lapses in time jolted me out of the story a bit, but not enough to distract me from the overall flow of the novel.
I received a complimentary copy of When Valleys Bloom Again and have provided an honest review based on my reading experience, which I thoroughly enjoyed.
Buy links:
DON'T FORGET TO LEAVE A COMMENT TO BE PLACED IN THE DRAWING TO WIN A PRINT COPY OF WHEN VALLEYS BLOOM AGAIN BETWEEN NOW AND TUESDAY, OCTOBER 1ST AT MIDNIGHT MDT. (US residents only eligible)
BY LEAVING A COMMENT, YOU GRANT PERMISSION FOR YOUR EMAIL TO BE REVEALED TO THE AUTHOR IF YOU ARE THE WINNER TO FACILITATE RECEIPT OF YOUR BOOK.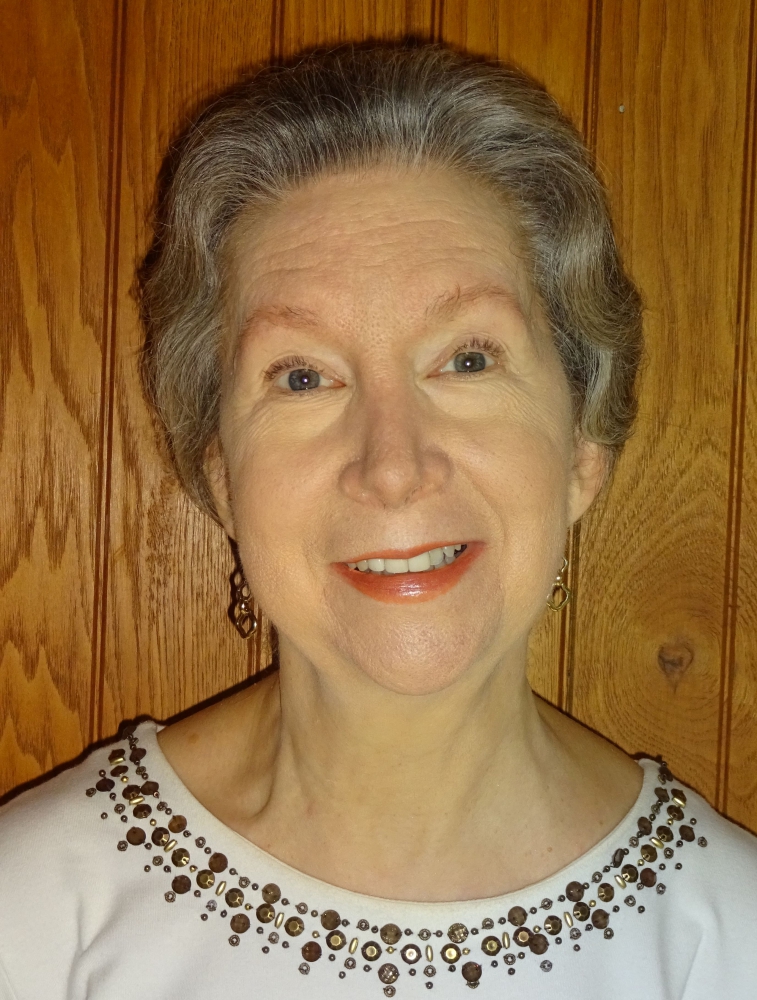 PAT JEANNE DAVIS lives in Philadelphia, Pa with her British-born husband, John. They have two grown sons. She enjoys flower gardening, genealogy research and traveling with her husband. Pat has published essays, short stories and articles online and in print. She has a keen interest in twentieth-century American and British history, particularly the period of World War II. Pat's father-in-law served in the British Eighth Army during the war. When Valleys Bloom Again is her debut historical romance set in that era. She is a member of the American Christian Fiction Writers and the Historical Novel Society. Pat loves to hear from her readers. Subscribe to her newsletter at her website.
Connect with Pat online: