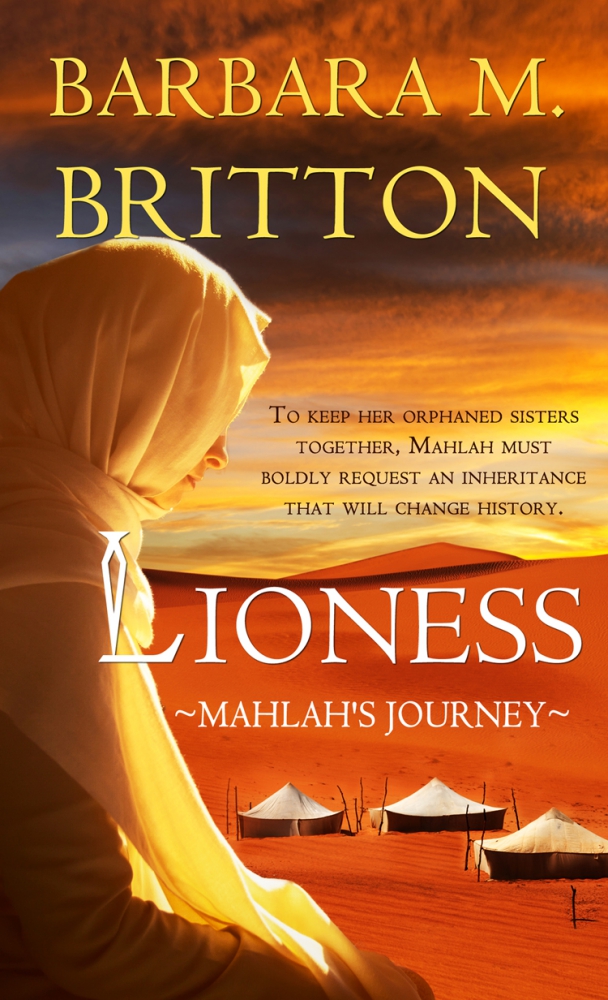 TITLE: Lioness: Mahlah's Journey
AUTHOR: Barbara M. Britton
PUBLISHER: Harbourlight Books, Pelican Book Group
GENRE: Biblical Fiction
SERIES or STAND ALONE: First in Daughters of Zelophehad series (can be read as stand alone)
TARGET AGE: 13 to 103
IT IS MY PLEASURE TO WELCOME AUTHOR BARBARA BRITTON TO PATTI'S PORCH. BARBARA TALKS ABOUT HER NEW BIBILICAL FICTION WORK, BASED ON A LITTLE KNOWN BIBLE STORY THAT CENTERS AROUND FIVE AMAZING WOMEN.
BARBARA IS OFFERING A GIVEAWAY! SIMPLY LEAVE A COMMENT BELOW TO ENTER THE DRAWING FOR AN EBOOK COPY OF LIONESS: MAHLAH'S JOURNEY.
SHINING A LIGHT ON DAZZLING ORPHANS
When I taught elementary school chapel a few years back, one of the students' favorite songs talked about how the Bible was a double-edged sword full of truth. The kids loved doing the hand motions to unsheathing a sword. At the end of the song, we repeated that the Bible had 66 books, but it was one story.
God's love is constant throughout the Bible. We humans on the other hand, struggle with sin, and run away from God. Throughout the book of Numbers, we see men and women chasing false gods and forgetting about the One True God. I wonder why it was so easy to turn from God when he was visible in a cloud over the tabernacle, visible in a pillar of fire, and even sent Uber eats in the wilderness with manna and quail.
The daughters of Zelophehad remained faithful to God through marching in the desert, difficult battles, and the loss of their parents. These five orphaned sisters believed in God, His commands, and most of all, they believed that God cared about His people. Mahlah, Noah, Hoglah, Milcah, and Tirzah boldly asked Moses for an inheritance of land—their deceased father's portion. This was a huge ask in a male-dominated society. If their petition hadn't gone their way, they could have been shunned by their tribe.
Moses sought God and God agreed with the daughters of Zelophehad. If a man died without a son, his daughters could inherit his land. Later in the book of Numbers, restrictions are placed on who the girls could marry because of land rights. The daughters obeyed God's command.
Most people I tell about these brave daughters do not know their story. I did not know their story until recently. The daughters' triumph is buried in the Old Testament. The Bible has 66 books, and some are lesser known than others. Pull out that sword of the Lord and find the fourth book of the Bible—Numbers. You can read an amazing story about girls who followed God and sought His wisdom. In doing so, they made history. History that is worth sharing thousands of years later.
Ready for some reading?
The daughters of Zelophehad: Numbers 26:33, 27:1-11, chapter 36, and Joshua 17:3-6.
Blurb for Lioness: Mahlah's Journey:
While the Israelites struggle to occupy the Promised Land of God, Mahlah bat Zelophehad is orphaned and left to care for her four sisters. But daughters of the dead are unable to inherit land, and it will take a miracle for Mahlah to obtain the means to care for her sisters and uphold the vow she made to her dying mother.

Mahlah must seek Moses, the leader of her people, and request something extraordinary—the right for a daughter to inherit her deceased father's land. A right that will upset the ox-cart of male inheritance and cast her in the role of a rebel.

But, God is the protector of the orphan and the widow, and five orphaned daughters need His help. With God, anything is possible. Even changing man's tradition.
Barb will follow the daughters of Zelophehad into the book of Joshua with "Heavenly Lights: Noah's Journey" and "Claiming Canaan: Milcah's Journey."
Patti's Review of Lioness: Mahlah's Journey
Lioness: Mahlah's Journey gives credence to one of the little known stories of the Bible to life in a realistic and inspiring manner. The average reader would easily skip over the passages of scripture upon which author Barbar Britton bases her novel.
The daughters of Zelophehad, first mentioned in Numbers in the Bible, are five orphaned sisters. The oldest, Mahlah, must stand up against a male-dominated society to claim her family's right to property in the Promised Land. The author skillfully combines scriputural truth with conjecture as she weaves a story that depicts the day to day life of the Israelites as they journey to Canaan.
This book reflects the courage Mahlah must have demonstrated to stand up for her family as she challenges social and cultural norms. Her unshakable faith in God gives her the strength to overcome her fears and face the scorn of the tribal men.
Author Barbara Britton brings to life the personalities of these Bible characters in a dramatic and uplifting manner. Her message of God's love for His people shines through every page.
This is the first in the author's Daughers of Zelophehad series. I look forward to reading the books to follow.
Purchase links:
Barnes & Noble and other retailers.
DON'T FORGET TO LEAVE A COMMENT TO BE PLACED IN THE DRAWING TO WIN AN EBOOK COPY OF LIONESS: MAHLAH'S JOURNEY BETWEEN NOW AND TUESDAY, OCTOBER 29TH AT MIDNIGHT MDT.
BY LEAVING A COMMENT, YOU GRANT PERMISSION FOR YOUR EMAIL TO BE REVEALED TO THE AUTHOR IF YOU ARE THE WINNER TO FACILITATE RECEIPT OF YOUR BOOK.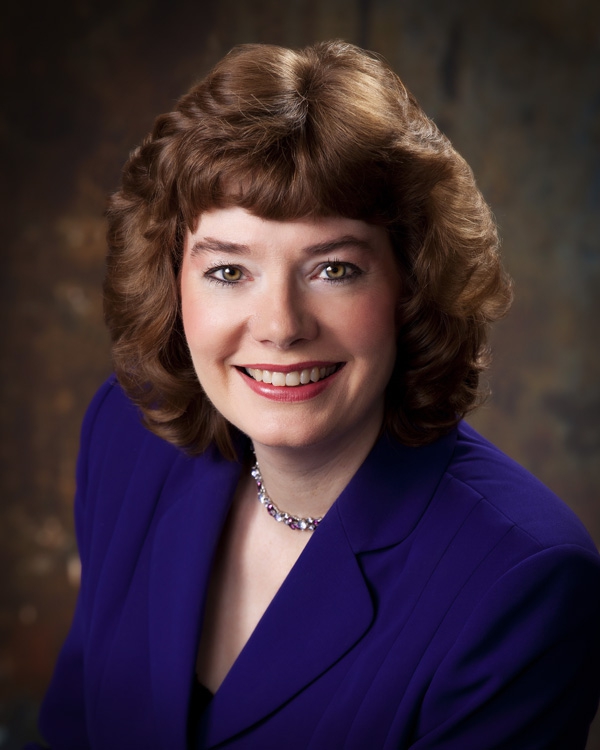 Barbara M. Britton lives in Southeast, Wisconsin and loves the snow—when it accumulates under three inches. She writes Christian Fiction for teens and adults. Barb brings little-known Bible stories to light in her Tribes of Israel series. In October she will shine a light on the daughters of Zelophehad with Lioness: Mahlah's Journey. Five orphaned sisters changed history, and few know their names. Follow the daughters into the book of Joshua with Heavenly Lights: Noah's Journey and Claiming Canaan: Milcah's Journey. Barb is a member of the American Christian Fiction Writers, the Society of Children's Book Writers and Illustrators, Romance Writers of America and Wisconsin Romance Writers of America. Barb has a nutrition degree from Baylor University but loves to dip healthy strawberries in chocolate. Find out more about Barb and her books at her website. Connect with Barb online:
SUBSCRIBE TO PATTI'S BLOGS HERE.