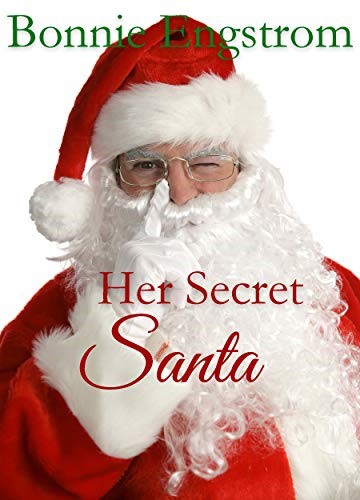 Patti never expected to portray a legendary character, nor fall in love. She just wanted a part-time job over the holidays. But between the Simon Cowell look-a-like guy who played Santa and her eleven-year-old granddaughter Tabitha, and maybe God, she pulled on the green vinyl boots, powdered her eyebrows and "sucked it up," as Tabby would say until . . . the Santa who came to give out gifts at church was different. And she kissed him. Did she kiss the wrong Santa?
Clean, inspirational fiction. Publisher ~ Winged Publications. A novella for ages 10-100.
WHAT IF?
What if you were a "slightly" older woman, a school teacher, widowed, living alone and bored during the holiday season?
What if you have a super smart granddaughter who is a bit precocious at eleven?
What if you depended on her for the truth?
What if you loved all things Christmas and always had a secret desire to be Mrs. Santa Claus?
What if the opportunity came up? Would you take it? Even if the other teachers chided you?
What if the Santa who hired you needs your help with his grandson?
What if with every suggestion or comment you make, he replies with "Whatever."?
What if your granddaughter played Elf?
What if she spotted the fake Santa and said you kissed the wrong Santa because he smelled different?
What if you found the answers to these questions in HER SECRET SANTA?
Something fun to know:
This book is dedicated to my longtime friend from high school, Sandy Cervi Bacasa, who inspired this story by playing Mrs. Santa and never colored her stunning gray-white hair. She is a beautiful woman and a perfect Mrs. Claus.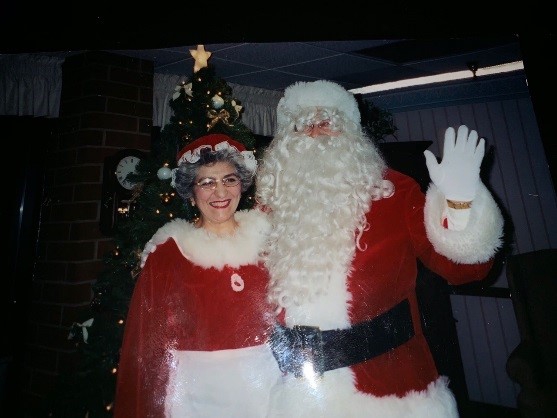 Another fun fact:
Tabitha, the granddaughter in the story, is based on my granddaughter, Teagan, who really does always call me "Grammy." But you have to read the story to understand this comment.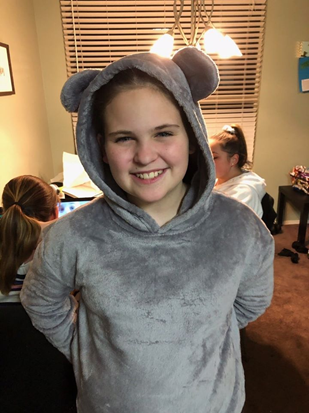 Bonnie will gladly gift either an eBook or mail a print copy of Her Secret Santa (reader's choice) to a reader within the contiguous U.S. who makes a comment
by Tuesday, December 10th at midnight MST.
She promises you a lot of "Ho, Ho, Ho, s."
Please join her every Monday on her FB author page to enter the drawing for multiple prizes. https://www.facebook.com/bonnieengstromauthor/.
HER SECRET SANTA is on sale this week for 99 cents eBook. Just in time to snuggle up with a fun story while the cookies are baking.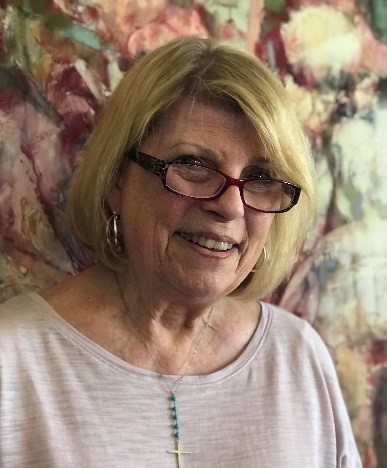 Bonnie Engstrom loves Christmas and lives with her own Santa of 55 years, even though he complains about setting up the nine-foot tree every year, then loves putting the angel on top and stands back to admire it. She and Dave are blessed to live in Arizona with their two dogs and near four of their six grandchildren. The other two live on the beach in Costa Rica and surf. Pura Vida!
To see them all go to www.bonnieengstrom.com.
To connect with Bonnie visit her Facebook author page where she has weekly contests to win books and stash. https://www.facebook.com/bonnieengstromauthor/.
Email her at [email protected] and put BOOKS in the subject line. She loves to chat with readers.
SUBSCRIBE TO PATTI'S BLOGS HERE.