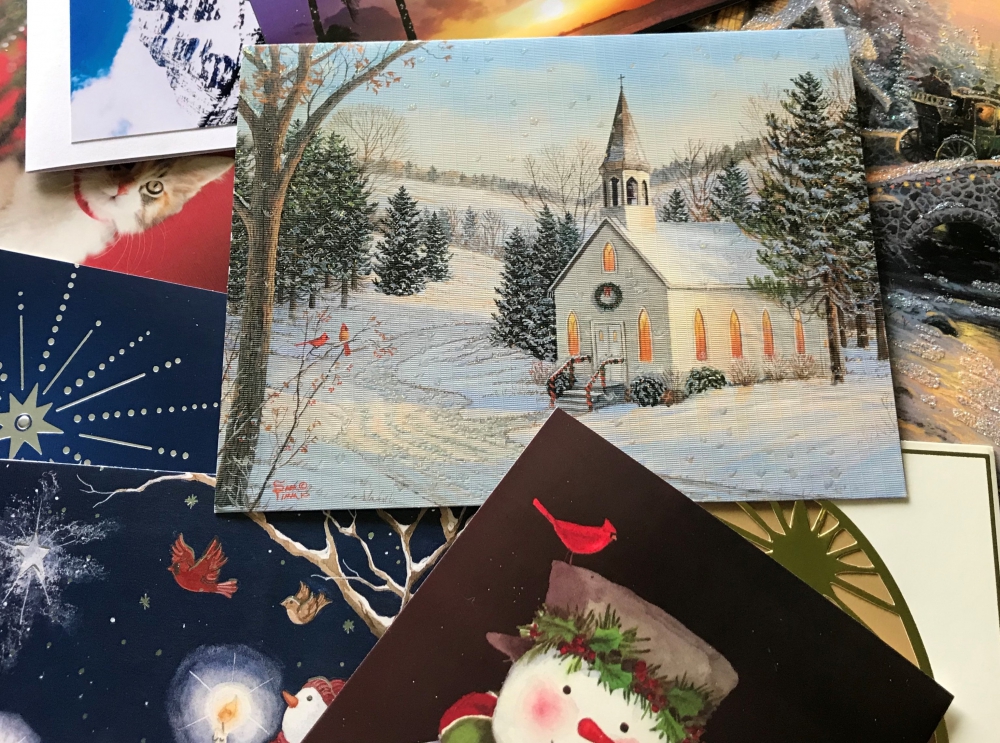 IS THE CHRISTMAS CARD TRADITION DISAPPEARING?
When I left New York for to make a home in Southeastern Colorado in the early seventies, one of the things I brought with me was an address book.
Most of the entries in that little book were Christmas card recipients. My dad was the youngest of seven children, so I had an abundance of aunts and uncles, cousins and second cousins on his side alone, not to mention "greats", relatives on mom's side of the family, and a grandparent or two to exchange Christmas card greetings with. Then there were a few childhood friends and former co-workers. It was not uncommon for me to send over a hundred cards in any given year.
I can remember arranging an "update" call with my mom every December. She would have her address book ready to share new locations of those who had moved. She was always good about keeping in touch with folks throughout the year. Sadly, we would cross off names of those who had passed away.
As time went by, I lost track of some old friends. The address book became an Excel file on my computer. People I worked with moved on, but we maintained that once a year Christmas card communication, usually with a letter chronicling events throughout the year.
This Christmas season, I added twenty bucks to my total at the post office when I mailed my son and daughter-in-law's international package to purchase a supply of Christmas stamps.. I'm sure if I had taken the time to look, I'd have found some unused "forever" Christmas stamps from last year, making it necessary to purchase only one book this year.
My list of cards to be sent has dwindled dramatically, and the amount I receive even more so.
Is the exchange of Christmas cards a tradition that is disappearing?
I, for one, still enjoy seeing the return address of a friend or family member on an envelope in December, knowing a cheerful Christmas card will be waiting inside. Sometimes, there is a type-written letter, other times, a simple hand-scrawled greeting.
Whether you sent a Christmas card to me (or received one from me) this year or not, I want to take this opportunity to wish you a Merry and Joyous Christmas! Whether a friend, family member, or someone I met somewhere along life's journey, you have all touched me in some way at some point in time.
May God bless you all this Christmas and throughout the New Year!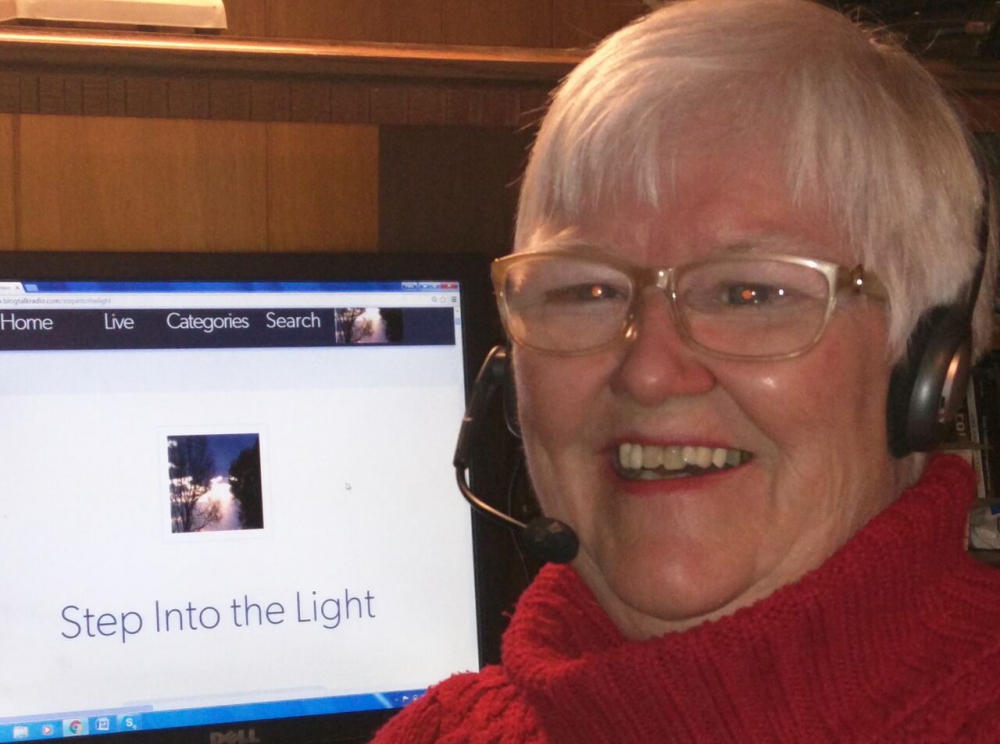 Patti Shene Gonzales maintains two blogs, Patti's Porch and The Over 50 Writer and is working on a novel. She hosts Step Into the Light, a podcast that strives to lead others out of darkness and back to light. When not writing, reading, or broadcasting, she is spending time with friends or attending her only granddaughter's sports activities. Patti lives in Colorado with her devoted feline companion, Duncan.
SUBSCRIBE TO PATTI'S BLOGS HERE