FEATURED BOOK: Missing Deposits
AUTHOR: Leeann Betts
PUBLISHER: PLS Bookworks
GENRE: cozy mystery
SERIES OR STAND ALONE: Book 11 in By the Numbers series
TARGET AGE: 15-95
LEANN BETTS IS A FREQUENT VISTIO TO PATTI'S PORCH AND IT IS ALWAYS A PELASURE TO HAVE HER STOP BY FOR A VISIT. LEANN GIVES US A BEHIND THE SCENES PEEK INTO HER LATEST COZY MYSTERY.
LEANN IS OFFERING A GIVEAWAY! SIMPLY LEAVE A COMMENT BELOW TO ENTER THE DRAWING FOR WINNER'S CHOICE OF A PRINT OR EBOOK COPY OF MISSING DEPOSITS.
MISSING DEPOSITS – THE STORY BEHIND THE STORY
by
Leeann Betts
Readers—and writers, too, for that matter—often ask me where I get the ideas for my stories. Well, in this case, I wanted to set my story in Colorado so I could enter several state-based writing contests that require a Colorado setting.
As I do with just about every book in this series, I made up a fictional town based on a part of the state I'd recently visited and which I thought readers might like to learn more about. The Grand Mesa/Mesa Verde National Park area on the western slope of Colorado is a world unto itself. The scenery is spectacular, the weather is iffy, but the people are warm-hearted and compassionate.
Well, most of the people.
Not the villain in my tale, of course.
I also wanted a politically conservative setting, because while not exclusively so, politically conservative folks also tend to be church-goers, and I wanted both Carly and Mike to be slam-dunked into a situation where they had to re-examine their spiritual beliefs. Throughout this series, a little here and a little there, Carly and her husband have been introduced to the Christian faith.
I don't think that most folks make a huge decision about their spiritual journey the first time options are presented to them. It didn't happen to me that way, either. So, I'm using the entire series to take them along that path to deciding where they stand regarding their faith. And no, I haven't decided what that is, yet, either. I'm hoping Carly will show me in the next book, which will come out in June 2020, Risk Management. If you want to know the answer, you'll need to read that one.
The couple who hosts Carly and Mike on their working vacation are named after very good friends—first names, only. Their last name was drawn from a desire to design a brand that I could draw. A Lazy L, in brand terms, is one that lays horizontally.
The details about the black-footed ferrets are mostly true. Not about the truck accident that dropped several of the critters on the western slope, but they were transported down I-25 into Arizona and New Mexico. At the timing of this story, 2005, they were on the "extinct in the wild" list, although they have since recovered and are now on the "endangered" watch list.
Blurb for Missing Deposits:
Carly looks forward to a vacation when Mike is hired to assist an association of ranchers in western Colorado catalogue their various mineral rights following the discovery of several large deposits. However, Carly soon learns that the real wealth—and the real danger—aren't below ground. Someone is out to keep a secret bigger and more profitable than gold and copper. And they're willing to kill for it.
DON'T FORGET TO LEAVE A COMMENT TO BE PLACED IN THE DRAWING TO WIN A PRINT OR EBOOK COPY OF MISSING DEPOSITS BETWEEN NOW AND (TUESDAY, JANUARY 7TH AT MIDNIGHT MST. (US residents only eligible for print copy)
BY LEAVING A COMMENT, YOU GRANT PERMISSION FOR YOUR EMAIL TO BE REVEALED TO THE AUTHOR IF YOU ARE THE WINNER TO FACILITATE RECEIPT OF YOUR BOOK.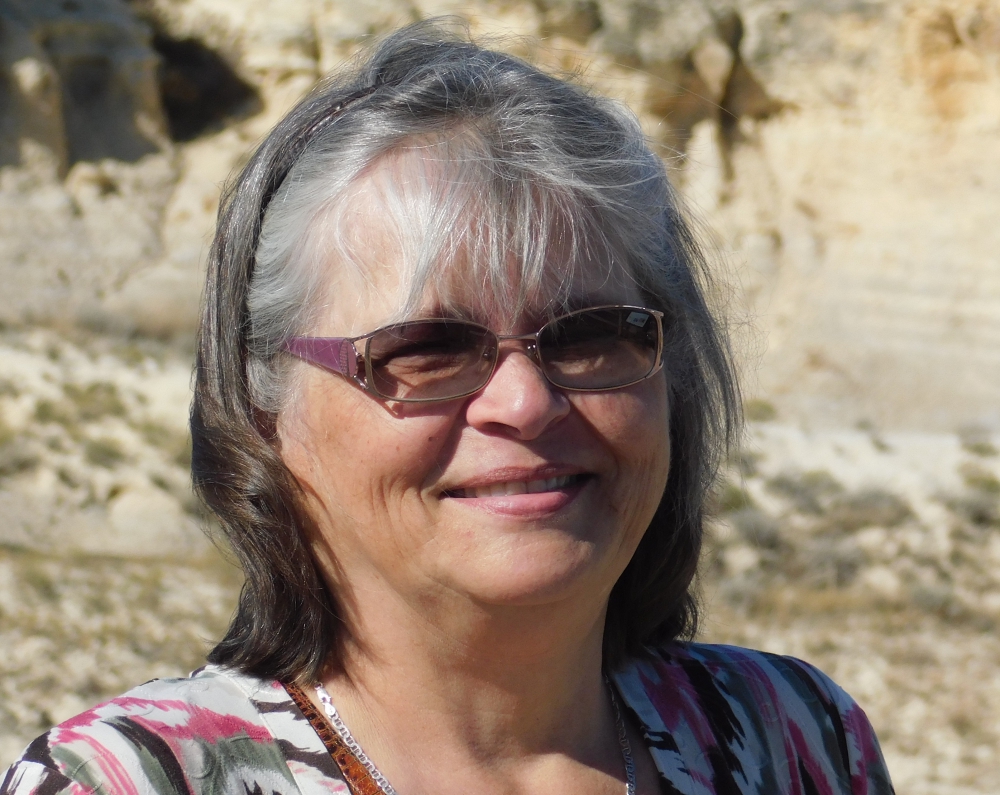 Leeann Betts writes contemporary romantic suspense, while her real-life persona, Donna Schlachter, pens historical romantic suspense. Missing Deposits is the eleventh title in her cozy mystery series, and together she and Donna have published more than 30 novellas and full-length novels. They ghostwrite, judge writing contests, edit, facilitate a critique group, and are members of American Christian Fiction Writers, Writers on the Rock, and Sisters in Crime. Leeann travels extensively to research her stories, and is proud to be represented by Terrie Wolf of AKA Literary LLC.
Connect with Leeann online:
Website (Receive a free ebook just for signing up for our quarterly newsletter.)
Buy Leann's books at Amazon and Smashwords