THE BOX A BOXES
by
Patti Shene
When I was a kid, a huge box lived in our attic known as the box of boxes. That's just what it was. I don't recall what the original box contained, but it must have been something huge - like a refrigerator. It held an assortment of cardboard boxes of just about every shape and size.
I remember Mom telling me on several occasions, "go up into the attic to the box a boxes and get me…." She would then describe, usually with hand gestures, the dimensions of the box she needed to wrap a gift or pack something. I'm sure she was saying box OF boxes, but to me, it always sounded like "the box A boxes."
Over the years, I acquired my own habit of saving boxes, especially around Christmas time. You might say I carry it to the extreme, accumulating everything from large boxes, such as those a vacuum cleaner comes in to the box that holds a tube of toothpaste. I've even been known to go buy a product such as a box of pop tarts because the gift I want to wrap would fit perfectly inside!
This year, I gave a friend two gifts. The first was something I had planned to get just for her. The second was a gift I had not necessarily looked for, but when I saw the plaque at a white elephant sale for three bucks that mentioned friends and prayers, I picked it up for her. Christmas Day, she texted me a "thank you for the friendship gift." I thought it odd that she didn't mention the other gift. However, I recalled she had not been home the day I delivered the gifts, so I gave them to her daughter, who placed them in her car. I thought perhaps the gifts had gotten mixed up, my other gift was at her daughter's house and she would discover it later.
A couple of days after Christmas, we were visiting on the phone about our holiday when she asked, "So, what's Shake and Bake for?"
"What??" I gasped. "Please tell me you opened that box!" I was mortified to think she had unwrapped the gift in front of her whole family who must have believed I had given her a box of Shake and Bake for Christmas!
"You need to open that box right now!" I insisted. We had a good laugh when she discovered the book I had selected for her.
"My son-in-law said you probably wanted me to make you some pork chops," she joked. "I know you send weird stuff to the kids in the UK that they can't get over here, and I thought maybe you got one of the gifts for them mixed up and gave it to me by mistake."
Boxes are fun at Christmas because they can totally baffle a person as to what's inside. I gave me granddaughter a CSU hoodie stuffed inside a Cheerios box this year, telling her when she opened it I wanted to be sure she eats well while away at college.
One year, shortly after my husband and I were married, my grandmother came to visit and presented us with a gift. I squealed with excitement when the removed wrapping revealed a VCR, the first one we ever owned. My husband, on the other hand, was quite embarrassed, thinking something of lesser value must be in that box and how presumptuous of me to think Grammie would give a gift that was so expensive. This was back in the day when a VCR was quite a pricey gift, but I was right. The label on the box proved correct.
God gave His precious gift to mankind in the most unique way ever experienced by mankind. No, Jesus didn't arrive in a box, but the appearance of a King as a helpless baby represents a surprise beyond anything we could ever have imagined.
Like the VCR inside its box, the gift of a child who was Christ the Lord seemed too unbelievable to be true.
Sometimes, like the Cheerios box that disguised a longed for item of clothing, the boxes we open contain far more than meets the eye.
The "boxes" we find ourselves in are hidden blessings. Often, it is not until we are "boxed in" by depression, low self-esteem, illness, broken relationships, doubt, fear, or hopelessness that we reach out of those confines to find Him. The trials we face are only boxes that, when opened, reveal the gifts only God can give of strength, perseverance, patience, joy, peace, and most of all, trust in Him.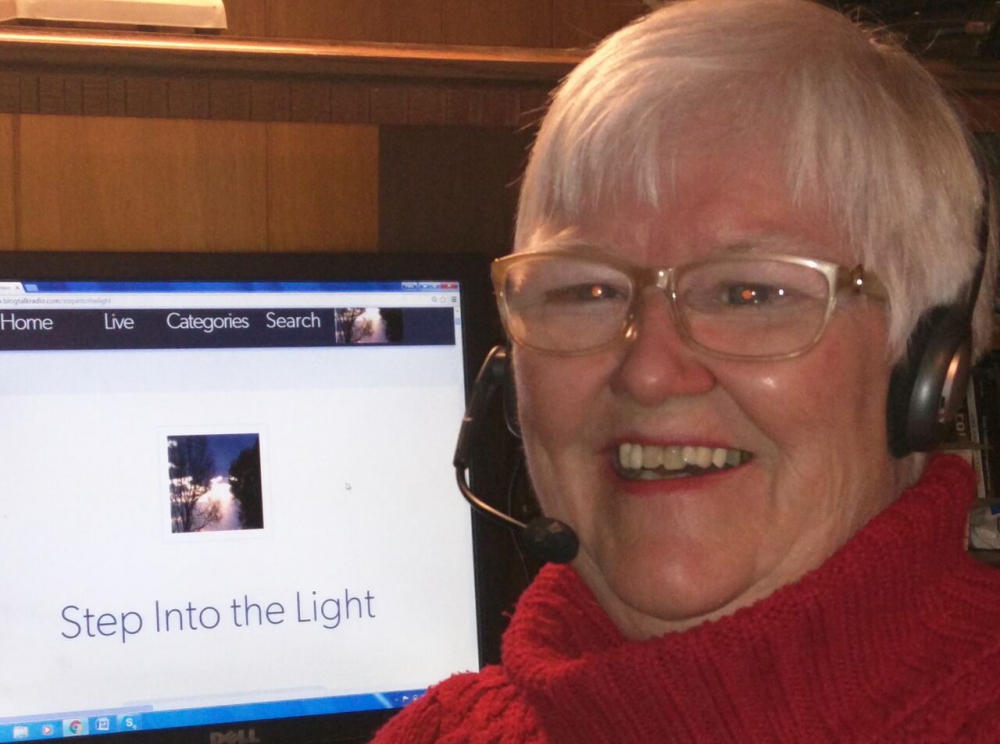 Patti Shene Gonzales maintains two blogs, Patti's Porch and The Over 50 Writer and is working on a novel. She hosts Step Into the Light, a podcast that strives to lead others out of darkness and back to light. When not writing, reading, or broadcasting, she is spending time with friends or attending her only granddaughter's sports activities. Patti lives in Colorado with her devoted feline companion, Duncan.