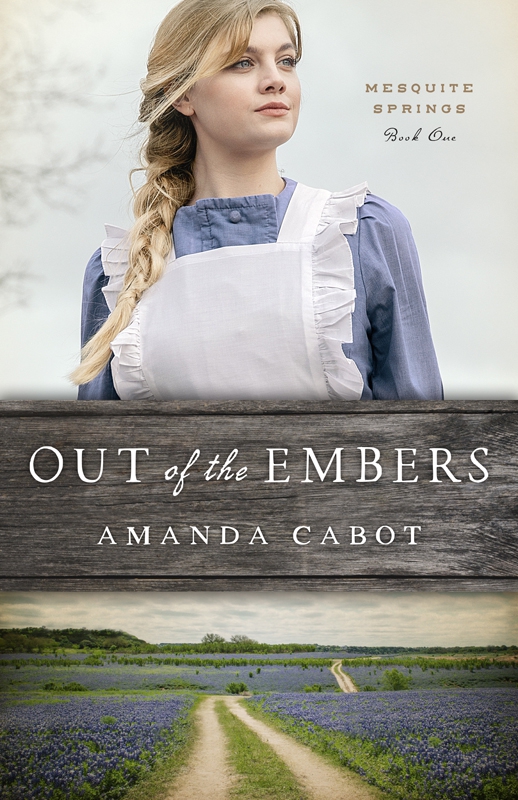 FEATURED BOOK: Out of the Embers
AUTHOR: Amanda Cabot
PUBLISHER: Revell Books
GENRE: Historical Romance
SERIES OR STAND ALONE: First in Mesquite Springs series (can be read as a standalone)
TARGET AGE: Teenagers to Adults
IT IS MY PLEASURE TO WELCOME AUTHOR AMANDA CABOT TO PATTI'S PORCH. AMANDA SHARES THE REASONS SHE CHOOSES THE TEXAS HILL COUNTRY FOR THE SETTING OF MANY OF HER NOVELS.
THE APPEAL OF THE TEXAS HILL COUNTRY
by
Amanda Cabot
Readers who are familiar with my books have probably noticed that many of them are set in the Texas Hill Country and may have wondered why I chose that particular location. There are several reasons.
It's beautiful. Texas is a huge state with a wide variety of terrain, everything from the beautiful sand beaches of Padre Island and the lush Piney Woods to the majestic deserts of Big Bend National Park. Each has its own appeal, but for me, the most memorable part of Texas is the Hill Country. Not only do the rolling tree-covered hills make my heart sing, but this is the heart of bluebonnet country. If I could choose only one thing to represent the Lone Star State, it would be its state flower, the bluebonnet.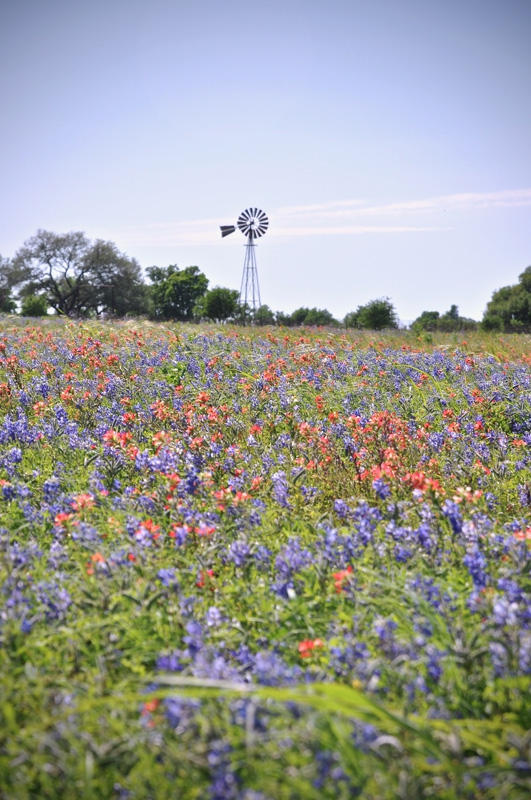 What could be more beautiful than whole fields of bluebonnets?
Its history intrigues me. Perhaps it's because my maternal grandparents were German-speaking immigrants that I feel an affinity to the early settlers of the Hill Country who came from Germany, seeking more freedom and better lives than they had in the Old Country. I was impressed with the way these immigrants adapted to conditions in their new home, rather than trying to recreate the lives they'd had in Germany, although, of course, they kept many of their traditions, including their singing societies.
Not all the German immigrants' stories had happy endings. Further research revealed the presence of what some called Latin Colonies, founded by intellectuals who sought to establish utopia in Texas. Unfortunately, these highly-educated colonists lacked practical skills, and the colonies did not last long. Book learning is fine, but you need to be able to till the soil if you want to eat. As a side note, I've yet to include a Latin Colony in one of my books, but the idea keeps nagging at me, so – who knows? – the next trilogy may include one.
Readers enjoy stories set there. Although I've listed this last, it's actually the most important reason that I set the Texas Crossroads, Cimarron Creek, and now the Mesquite Springs series there. The reaction to my Texas Dreams books, which were my first books set in the Hill Country, was so positive that I realized readers liked the location as much as I do. Their enthusiasm combined with my own preferences made the choice of this setting easy.
Out of the Embers is the first of the Mesquite Springs series. I've finished the second book and am currently working on the third, but at the same time, I'm tossing around ideas for a new trilogy. Guess where it'll be set. The Hill Country, of course!
Back Cover Copy
A young woman with a tragic past has arrived in town . . . and trouble is following close behind
Ten years after her parents were killed, Evelyn Radcliffe is once more homeless. The orphanage that was her refuge and later her workplace has burned to the ground, and only she and a young orphan girl have escaped. Convinced this must be related to her parents' murders, Evelyn flees with the girl to Mesquite Springs in the Texas Hill Country and finds shelter in the home of Wyatt Clark, a talented horse rancher whose plans don't include a family of his own.
At first, Evelyn is a distraction. But when it becomes clear that trouble has followed her to Mesquite Springs, she becomes a full-blown disruption. Can Wyatt keep her safe from the man who wants her dead? And will his own plans become collateral damage?
Suspenseful and sweetly romantic, Out of the Embers is the first in a new series that invites you to the Texas Hill Country in the 1850s, when the West was wild, the men were noble, and the women were strong.
Buy Links
Patti's Review of Out of the Embers
I thoroughly enjoyed Out of the Embers, a historical romance that takes place in the hill country of 19th century Texas. The story, in addition to its small-town 1850's setting, holds mystery, suspense, and plenty of romance.
Heroine Evelyn Radcliffe displays courage and determination as she strives to protect her little "sister" Polly. Both have survived a devastating fire at the orphanage they called home. In addition, Evelyn wants to escape the town where she knew she was being watched. She flees to Texas and establishes a restaurant.
Hero Wyatt Clark gives Evelyn and Polly a safe place on his horse ranch in Mesquite Springs until they are settled and Evelyn is able to open her business. Wyatt is convinced he wants to be free of what he sees as a restricting life, but he senses Evelyn may be in danger. Responsibility and romance put things in a totally different light.
Author Amanda Cabot has created an engaging story with a cast of characters who display the strength, honesty, and perseverance of those who pioneered America as they stand up against evil and greed.
I especially enjoyed the author's depiction of the day to day management of Polly's Place and the other aspects of small-town life during this historic era. The introduction of a character with what we would describe today as PTSD was innovative. The elements of intrigue and sweet romance keep the reader turning the pages.
This is the first in Amanda Cabot's new Mesquite Springs series. I look forward to the sequels to come.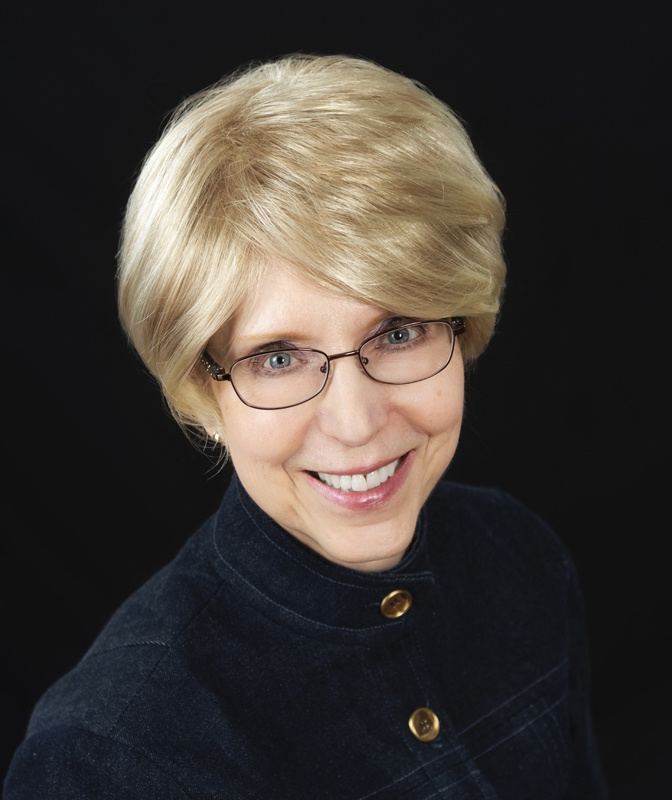 Amanda Cabot's dream of selling a book before her thirtieth birthday came true, and she's now the author of more than thirty-five novels as well as eight novellas, four non-fiction books, and what she describes as enough technical articles to cure insomnia in a medium-sized city. Her inspirational romances have appeared on the CBA and ECPA bestseller lists, have garnered a starred review from Publishers Weekly, and have been nominated for the ACFW Carol, the HOLT Medallion, and the Booksellers Best awards. A popular workshop presenter, Amanda takes pleasure in helping other writers achieve their dreams of publication.
Connect with Amanda online:
Website www.amandacabot.com
Facebook https://www.facebook.com/amanda.j.cabot
Twitter https://twitter.com/AmandaJoyCabot/
Blog http://amandajoycabot.blogspot.com/
Buy Links
SUBSCRIBE TO PATTI'S BLOGS HERE