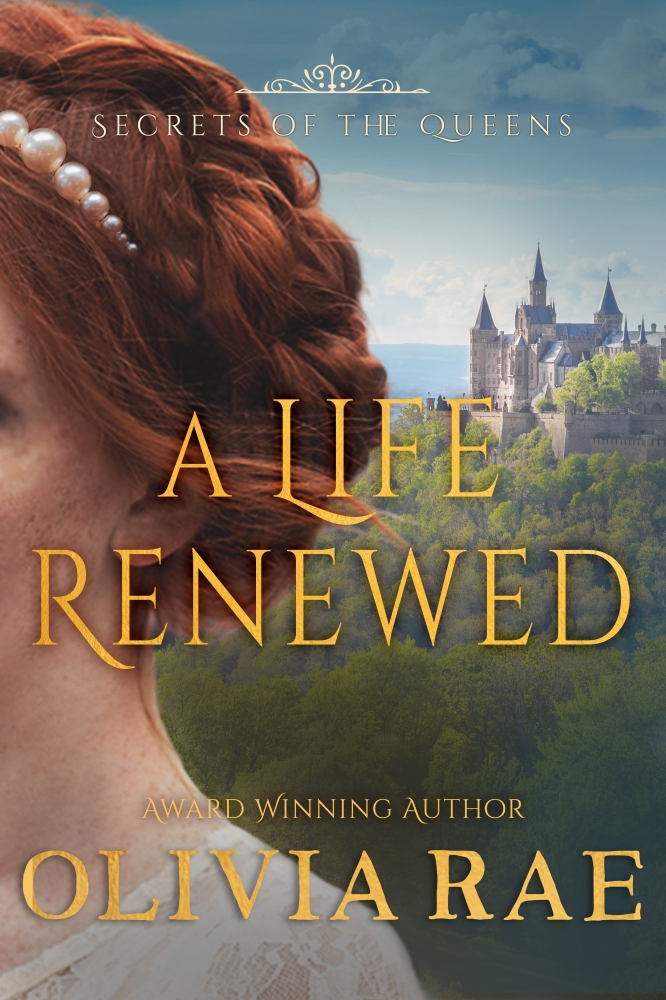 Featured Book: A Life Renewed
Author: Olivia Rae
Publisher HopeKnight Press
Genre: Inspirational Historical Fiction
Series: The Secrets of the Queens Book One
Target age: 13 and up
IT IS MY PLEASURE TO WELCOME AUTHOR OLIVIA RAE TO PATTI'S PORCH. OLIVIA SHRES THE TRAGIC TRUE STORY BEHIND HER HISTORICAL NOVEL.
OLIVIA IS OFFERING A GIVEAWAY! SIMPLY LEAVE A COMMENT BELOW TO ENTER THE DRAWING FOR AN EBOOK COPY OF A LIFE RENEWED.
THE TRAGIC LIFE OF LADY JANE GREY, THE NINE DAYS' QUEEN.
by
Olivia Rae
A while back I took a trip with my daughter to England. When we visited the Tower of London, I learned the tragic story of Lady Jane Grey. She was the first cousin of King Edward VI, who was King Henry VIII son. Edward, a strong Protestant, died at the age of sixteen. But before his death, he changed the line of succession for the English throne from his half-sister Mary Tudor, who was a Catholic, to his first cousin, Lady Jane Grey Dudley. Of course, this idea came to the young king by his Protector, John Dudley, Duke of Northumberland. The duke's youngest son happened to be married to Lady Jane Grey.
John Dudley, along with Jane's father, saw this as a way to keep ruling England through their children. Jane didn't want to be queen and suffered at the cruel hands of her parents until she agreed. She was crowned Queen of England on July 10th, 1553.
Even though Mary Tudor was a Catholic, the English people saw her as their rightful queen. Nine days later, Mary entered London and took back the Crown. Jane was held prisoner in the Tower until she was executed for treason on February 12, 1554 at the tender age of sixteen.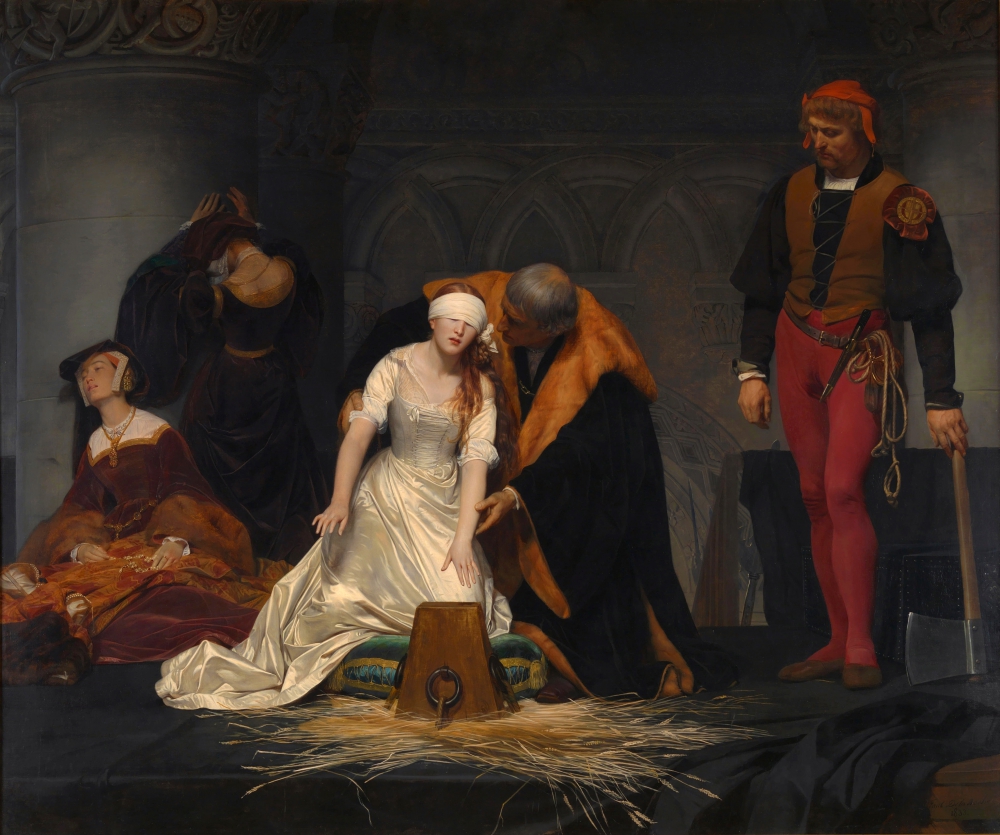 Lady Jane Grey's Execution by artist Paul Delaroche, a famous painter during Napoleon's time.
Her tragic story was so moving that I had to give Jane a second chance at life. In my book, A Life Renewed, Jane escapes the ax and has quite an interesting journey that takes her to Germany, the hot bed of the Reformation, and back to England again. I do hope you will root for Jane as she makes her way into a brand-new life.
Blurb for A Life Renewed
In 1554, Lady Jane Grey, "The Nine Days' Queen" was executed for high treason.
But what if, instead of feeling the blade on her neck she secretly survived?
Escaping execution, Lady Jane hides as a peasant girl in a principality in Germany. She loves the simple life and never wants to return to England. But her benefactor, a power-hungry German prince, wants to march on London and place her on the English throne again, thereby increasing his dominance in Europe. If she doesn't agree to his plan, her beloved childhood nurse will be put to death. Desperate for help, Jane must put her trust in the mysterious spy Asher Hayes.
Asher Hayes is done rounding up Protestants for "Bloody Mary" and wants nothing more than to live a quiet life as a farmer and expunge the blood of many from his hands. Except Queen Mary isn't done with him yet. She throws his father, mother, and sister into prison on false charges in order to force him to accept one last mission – find and kill Lady Jane Grey. But when Asher discovers Lady Jane isn't a threat to the throne as he believed her to be, he faces a devastating decision – does he sacrifice his family for the woman who reigns in his heart?
DON'T FORGET TO LEAVE A COMMENT TO BE PLACED IN THE DRAWING TO WIN AN EBOOK COPY OF A LIFE RENEWED BETWEEN NOW AND TUESDAY, APRIL 7TH AT MIDNIGHT MDT.
BY LEAVING A COMMENT, YOU GRANT PERMISSION FOR YOUR EMAIL TO BE REVEALED TO THE AUTHOR IF YOU ARE THE WINNER TO FACILITATE RECEIPT OF YOUR BOOK.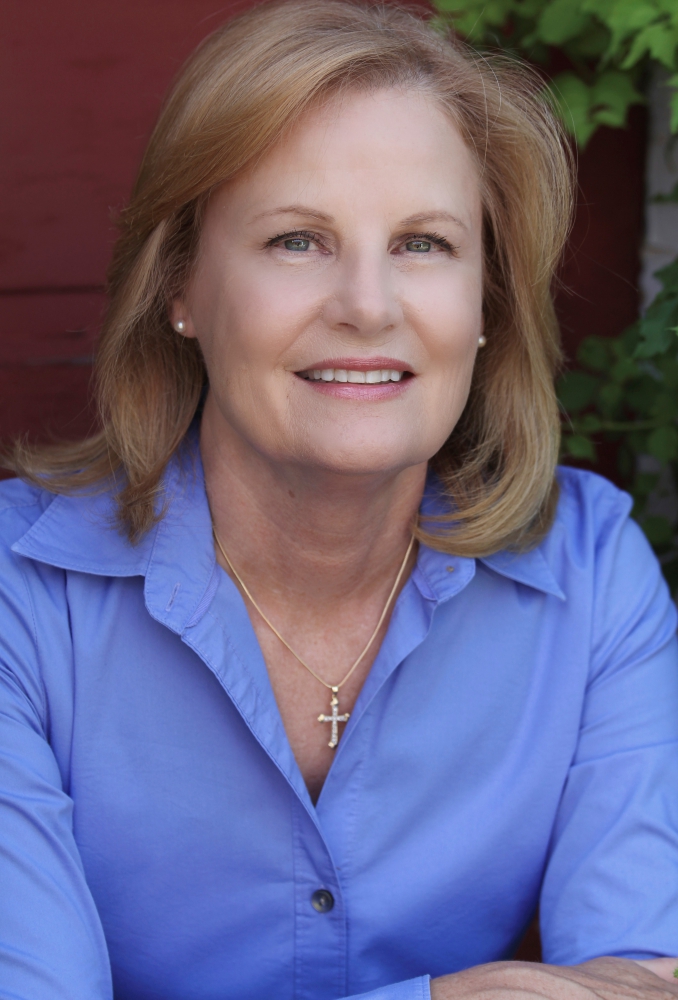 Olivia Rae is an award-winning author of historical and contemporary inspirational romance. She spent her school days dreaming of knights, princesses and far away kingdoms; it made those long, boring days in the classroom go by much faster. Nobody was more shocked than her when she decided to become a teacher. Besides getting her Master's degree, marrying her own prince, and raising a couple of kids, Olivia decided to breathe a little more life into her childhood stories by adding in what she's learned as an adult living in a small town on the edge of a big city. When not writing, she loves to travel, dragging her family to old castles and forts all across the world.
Olivia is the winner of the Golden Quill Award, New England Readers' Choice Award, Southern Magic Contest, and the American Fiction Award. She is an Illumination Award Gold and Bronze medalist. She has also been a finalist in many other contests such as the National Readers' Choice Awards, and the National Romance Fiction Awards. She is currently hard at work on her next novel. Connect with Olivia:
Website: https://www.oliviaraebooks.com
Facebook: https://www.facebook.com/oliviaraeauthor
Twitter: https://twitter.com/oliviaraebooks
Instagram: https://instagram.com/oliviaraebooks
SUBSCRIBE TO PATTI'S BLOGS HERE