IT IS MY PLEASURE TO WELCOME AUTHOR LESLIE MCKEE TO PATTI'S PORCH. LESLIE REMINDS US OF THE TRUE MEANING OF EASTER AND HOW IMPORTANT IT IS TO ALL OF US.
BRIDGING THE GAP
by
Leslie L. McKee
Jesus answered, "I am the way and the truth and the life. No one comes to the Father except through me."
As a small child, I really enjoyed Easter. I'd wear a cute new outfit, and I'd have fun searching with my brother for our Easter baskets full of small toys and candy. Then, when I started school, we'd have Easter egg hunts outside and days off for Spring Break. What's not for a child to enjoy?
However, as I got older, I began to understand and appreciate the significance of and the true meaning behind Easter … and I discovered that it was so much more than frilly outfits and chocolate bunnies.
Easter is a reminder of how much Jesus loves us. Jesus gave up His life and rose again on Easter so that we may have eternal life.
Jesus told today's verse to His disciples. Jesus is the way. Our path to eternal life can only come through accepting Him as our savior. When we decide to follow Jesus, it's a life-changing decision. In John 11:25-26, Jesus reminds Martha about this: Jesus said to her, "I am the resurrection and the life. The one who believes in me will live, even though they die; and whoever lives by believing in me will never die. Do you believe this?"
After hearing these verses at church with my grandparents one Easter, I never viewed the day the same.
The day Jesus died is often referred to as "Good Friday." While the day wasn't good for Jesus, it certainly was good for those who follow Him. His death brought salvation to us, His beloved children.
A perfect, holy God can't coexist with sinful humans. Our sin alienates us from God. On our own, we can never be good enough or do enough to earn our way into heaven. But because of what happened on Good Friday and Easter, Christ-followers have eternal life. Jesus bridged the gap for us. Our sin debt was paid in full by what Jesus did on the cross. The cross is where God's mercy and justice meet. As a result of Jesus's sacrifice, we are allowed into God's presence. We have perfect reconciliation with the Father through Jesus's "perfect 10."
While there is nothing wrong in partaking in Easter egg hunts and parties, it's imperative that we do not forget the most important event that took place on Easter Sunday:
He is not here; he has risen!
Lord, saying thank You doesn't even come close to being enough for what You endured for me. Help me to never forget how much You love me. Amen.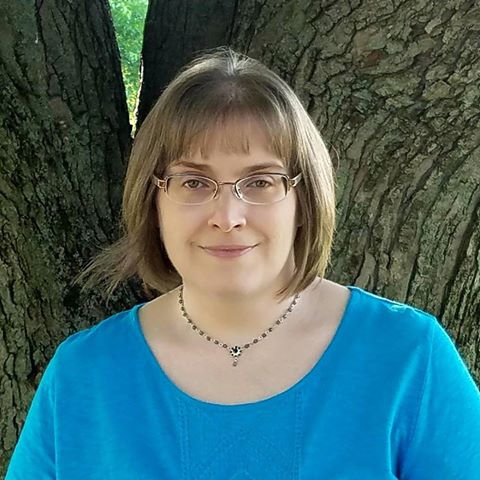 Leslie L. McKee is an editor, reviewer, and author. She is a member of American Christian Fiction Writers and The Christian PEN. Some of her devotionals were published in 2017 compilations by Ellie Claire: Just Breathe and Refresh Your Soul. Another is in Breathe: Devotions to Quiet the Soul, published in 2020. Her flash fiction story, "A Knight to Remember," was published in Splickety Magazine's September 2018 issue, and "Love on the Scrambler" in Spark Flash Fiction's July 2019 issue.
Leslie enjoys reading, playing piano, crocheting, spending time with family and friends (and her turtle!), and rooting for the NY Giants. Connect with Leslie:
Website: www.leslielmckee.com
Facebook: www.facebook.com/leslielmckee
Instagram: www.instagram.com/leslielmckee
Twitter: www.twitter.com/leslielmckee
SUBSCRIBE TO PATTI'S BLOGS HERE