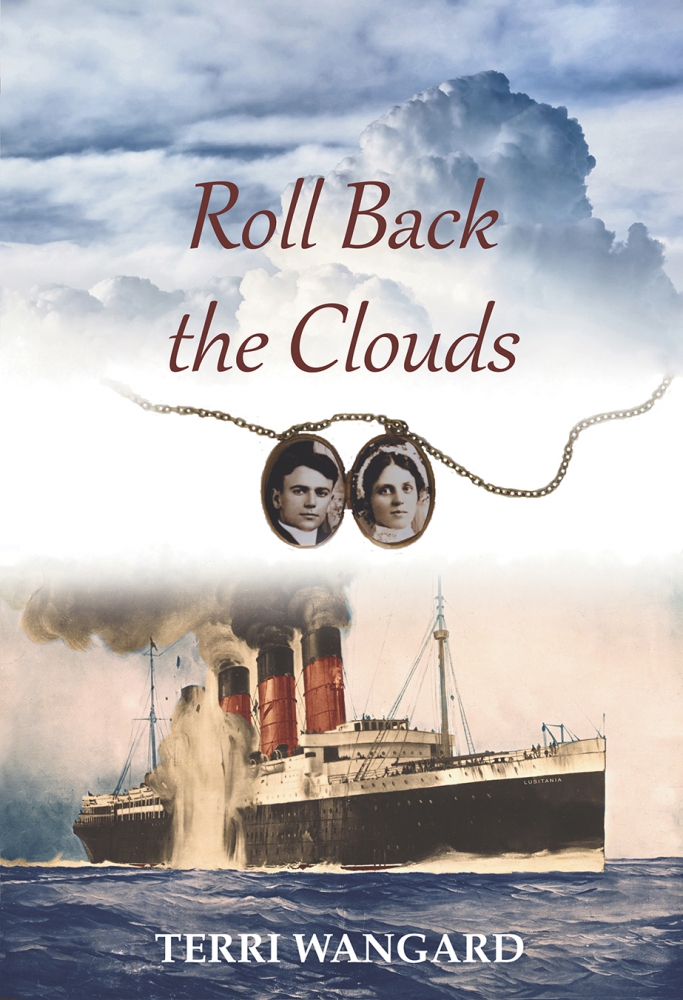 FEATURED BOOK: Roll Back the Clouds
AUTHOR: Terri Wangard
PUBLISHER: self-published
GENRE: Historical
SERIES OR STAND ALONE: stand alone (companion book in the works)
TARGET AGE: teens to seniors
IT IS MY PLEASURE TO WELCOME AUTHOR TERRI WANGARD TO PATTI'S PORCH. TERRI SHARES HER KNOWLEDGE OF THE MODERN-DAY CRUISING EXPERINECE VERSUS THAT OF LUSITANIA PASSENGERS, THE SUBJECT OF HER NEW NOVEL.
TERRI IS OFFERING A GIVEAWAY! SIMPLY LEAVE A COMMENT BELOW TO ENTER THE DRAWING FOR A KINDLE EBOOK COPY OF ROLL BACK THE CLOUDS
I LOVE TO CRUISE
by
Terri Wangard
Ships fascinate me, whether currently afloat or sunken wrecks explored in documentaries. The Lusitania is my favorite. Imagine sailing in a ship grand enough for King Solomon and all his wives. Imagine sailing aboard in May, 1915, when a German submarine hurtled a torpedo into it. My new book, Roll Back the Clouds, offers a scenario of what that was like.
My very first time aboard a ship was an Insight For Living Alaskan cruise. The ship was Holland America's Westerdam, although not the ship presently carrying that name. I opted for the least expensive cabin, which was an interior room. Not having a window was disconcerting, but I didn't plan on spending much time in the room.
Other than the lack of a window, the room was more than adequate. For my second cruise, I again requested the cheapest berth. That time, it reflected cheapness. Walk-in closets are bigger. A bunk bed stood in one corner, and I could touch the bathroom door from my upper bunk. Windowless rooms were common, even in the Lusitania's first class, but there they would have been more spacious than my cubbyhole.
My last cruise featured my most luxurious accommodation. As a repeat customer, I received an upgrade. I had a balcony! I checked out a book from the ship's library?I remember it was Doro Bush's biography of her father, the late President George H. W. Bush?and on days at sea, I sat out on my balcony, reading and watching the waves. Even Alfred Vanderbilt didn't have a balcony on the Lusitania. Thirty years ago, balconies were a rarity.
The passengers on the Lusitania cruised for transportation, not recreation. They needed to cross an ocean. Business trips or family visits for the wealthier; immigration and the hope of a new life for others.
Third-class rooms may have had the charm of a Motel 6 room. A bed and a sink. Not even a toilet. Even in first class, bathrooms were found in only a handful of staterooms. Everyone else had to run down the hall to the lavatories. Sinks had cold running water. The room stewards brought hot water each day for washing. For a bath, an appointment was made with the bath steward.
Today's cruise ships don't have first, second, and third class. They have inside, outside, outside with balcony, mini-suites, and suites. Passengers pay for the amount of real estate they choose.
Everyone eats in the same dining room, although ships these days have specialty restaurants. I ate in one once. The food wasn't extra special, and I enjoyed it even less, knowing the meal I wasn't eating in the main dining room was already paid for in my cruise fee. Lusitania's first-class passengers made selections off menus that are indecipherable to commoners. Today's menus are equally unfathomable to those with simple tastes, but everyone can order escargot or pate de foie gras.
I have never been on a repositioning cruise, where the ship crosses the ocean. I'm used to daily, or every other day, going ashore to explore a new location. Seeing the world was my intent; not staying aboard ship the whole time to partake of the vast amusements on today's megaships. Cruising is a perfect way for a solo traveler to experience foreign countries.
On transatlantic cruises, like the Lusitania sailed, every day offered the same scenery. Ocean in all directions. Any problems, and the bottom is a long way down. And help, as the Titanic discovered, can't come fast enough.
I wouldn't mind experiencing a transatlantic cruise. All my immigrant ancestors did. I'd be much more comfortable than they were. I'd even be more comfortable than the Lusitania's passengers. Just, no torpedoes, please.
Blurb for Roll Back the Clouds:
Geoff and Rosaleen Bonnard embark on a once-in-a-lifetime voyage to England aboard the fabled Lusitania in 1915. Europe is embroiled in war, but that shouldn't affect a passenger liner. As they approach Ireland, a German submarine hurtles a torpedo into the grand ship. Rosaleen makes it into a lifeboat, but where is her husband? She searches the morgues in Queenstown, heartsick at recognizing so many people. Geoff is finally located in a Cork hospital, alive but suffering a back injury. While waiting for him to recover, Rosaleen is thrilled to meet her mother's family, but a dark cloud hovers over her. The battered faces of dead babies haunt her. She sinks into depression, exasperated by Geoff's new interest in religion. Her once happy life seems out of reach.
DON'T FORGET TO LEAVE A COMMENT TO BE PLACED IN THE DRAWING TO WIN A KINDLE EBOOK COPY OF ROLL BACK THE CLOUDS BETWEEN NOW AND TUES(DAY), APRIL 21ST AT MIDNIGHT MDT.
BY LEAVING A COMMENT, YOU GRANT PERMISSION FOR YOUR EMAIL TO BE REVEALED TO THE AUTHOR IF YOU ARE THE WINNER TO FACILITATE RECEIPT OF YOUR BOOK.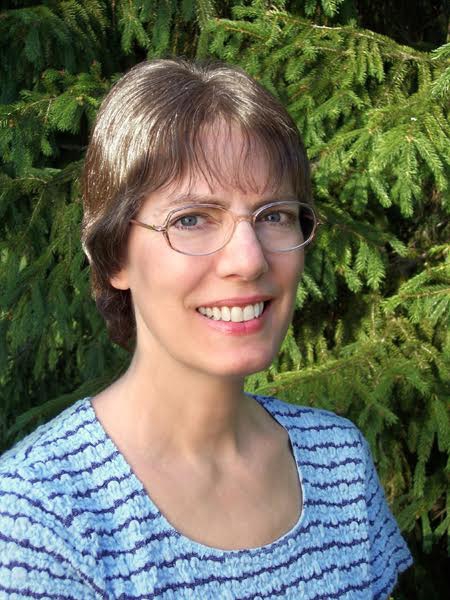 Terri Wangard grew up in Green Bay, Wisconsin, during the Lombardi Glory Years. Her first Girl Scout badge was the Writer. These days she is writing historical fiction, and won the 2013 Writers on the Storm contest and 2013 First Impressions, as well as being a 2012 Genesis finalist. Holder of a bachelor's degree in history and a master's degree in library science, she lives in Wisconsin. Her research included going for a ride in a WWII B-17 Flying Fortress bomber. Classic Boating Magazine, a family business since 1984, keeps her busy as an associate editor.
Where to find Terri:
Facebook: https://www.facebook.com/AuthorTerriWangard
Twitter: https://twitter.com/terriwangard
Goodreads: https://www.goodreads.com/terriwangard
Instagram: https://www.instagram.com/terriwangard/
Pinterest: https://www.pinterest.com/terriwangard/
Website: https://www.terriwangard.com
SUBSCRIBE TO PATTI'S BLOGS HERE