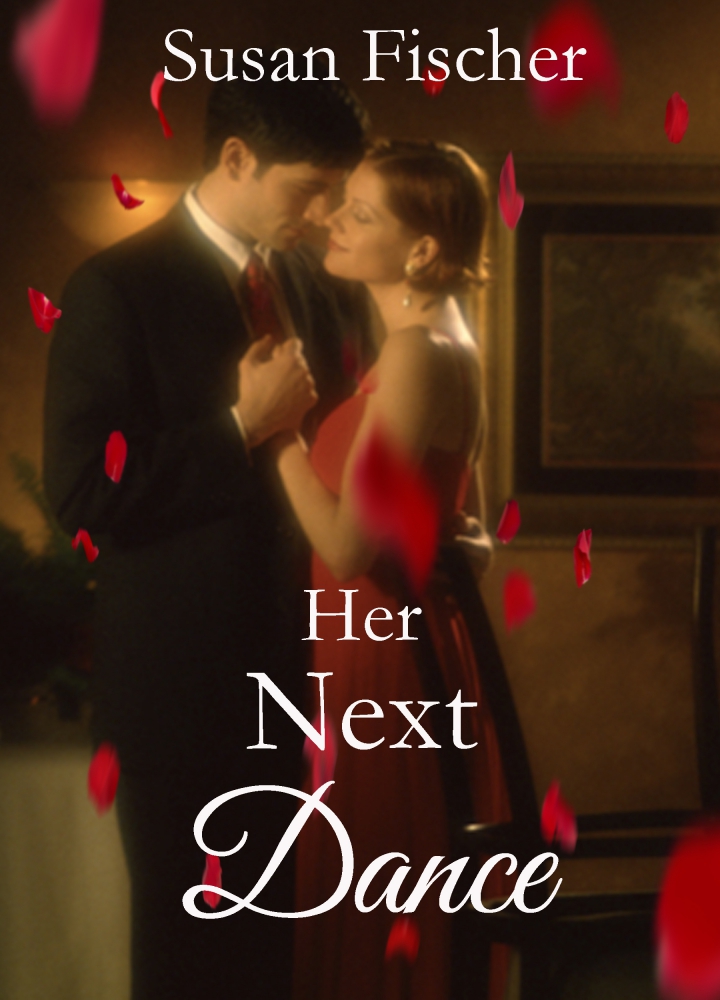 FEATURED BOOK: Her Next Dance
AUTHOR: Susan C. Fischer
PUBLISHER: Forget Me Not Romances, (an imprint of Winged Publications)
GENRE: Contemporary Christian Romance
SERIES OR STAND ALONE: First Book in the Dancing into Romance Series
TARGET AGE: Twenties to any age that enjoys reading about love and romance
IT IS MY PLEASURE TO WELCOME AUTHOR SUSAN C. FISCHER TO PATT'S PORCH. SUSAN INTRODUCES TO THE FIRST BOOK IN HER DANCING INTO ROMANCE SERIES.
SUSAN IS OFFERING A GIVEAWAY! SIMPLY LEAVE A COMMENT BELOW TO ENTER THE DRAWING FOR AN EBOOK COPY OF HER NEXT DANCE.
DO YOU WANT TO LEARN HOW TO DANCE?
by
Susan C. Fischer
Not just social dancing, which we aren't doing anymore, except in our own homes by ourselves or while maintaining a safe distance from others. I'm talking about ballroom dancing, which looks so elegant and graceful like on Dancing with the Stars, So You Think You Can Dance, and other TV shows.
"Too elegant and graceful for me," you reply.
"I have no experience in it," you explain.
"I'm too shy to try it," you confess.
Here is a romance novel to give you the courage, motivation, and the perseverance to try ballroom dancing: Her Next Dance.
In the first book in the Dancing into Romance Series, Her Next Dance, a single mother, Lauren Miller, balances her job as an attorney who reports to a temperamental boss while trying to raise her adopted teenage son. Maybe some of you can identify with her.
How does she find the time to take ballroom dance lessons? She sees a hunk of a dance instructor, Marco Gonzalez, in the gym where she went to work out one evening. He urges her to join the class. Lauren has zero experience doing any kind of dancing, but with Marco's kind manner and good looks, she slinks into the back of the class out of curiosity.
Soon she realizes that she's able to do the dances Marco teaches, like the Salsa and the Cha Cha, and enjoys doing them. Dancing becomes Lauren's refuge from a stressful job where she works hard to please her male boss. When he isn't yelling at her, he's taking away the cases she's worked on so he can receive the glory. He also harasses her with unwanted, inappropriate comments and creates a hostile work environment for her and other women at the firm. But she really needs the income to pay the bills and support her teenage son.
When her son is out with his friends, she decides to check out a local Latin dance club. Lauren soon discovers Marco is there dancing with another woman. She can't get out of there soon enough. But when she turns to walk out but, his gentle touch on her shoulder, his dark eyes and insistent voice urge her to stay. Marco's defense is that he was dancing with his friend's date. Lauren lingers long enough to have one dance with him. While they're dancing, she senses a possible connection with him through their eyes.
Remembering her ex-fiance who abandoned her, can Lauren trust Marco? Is he a player, or can she count on the friendship he offered? Find out the answers to these questions and follow the instructions in this novel to learn how to do the Salsa, Cha Cha, Waltz and other popular ballroom dances.
Her Next Dance is available in e-book and paperback on Amazon.com, along with the author's second book in this Dancing into Romance Series, Dancing with a Cowboy. Her third novel in the series, to be published soon is Save the Last Dance.
Book cover Blurb for Her Next Dance
Outspoken attorney and single mother Lauren Miller is trying hard to earn a living in a firm where her boss takes over her cases. If he's not in the office, he yells at her via speaker-phone to "stop acting like a woman."
Her only comfort is in taking ballroom dance lessons with single-dad and dance instructor, Marco Gonzalez. Although she senses a possible connection with Marco, she struggles to trust him, remembering her ex-fiancé who abandoned her. Will Lauren and Marco's passion for dance turn their friendship into love?
DON'T FORGET TO LEAVE A COMMENT TO BE PLACED IN THE DRAWING TO WIN AN EBOOK COPY OF HER LAST DANCE BETWEEN NOW AND TUESDAY, MAY 5TH AT MIDNIGHT MDT.
BY LEAVING A COMMENT, YOU GRANT PERMISSION FOR YOUR EMAIL TO BE REVEALED TO THE AUTHOR IF YOU ARE THE WINNER TO FACILITATE RECEIPT OF YOUR BOOK.
Susan Fischer is an author, Christian Mediator, and a speaker with several ministries. She leads a worship service at a local retirement center, is active in the Peacemaking Ministry, and leads a Bible study group at her church. She practiced Personal Injury Law in Michigan and Florida for over 30 years and resides in Bradenton, Florida. Connect with Susan:
Website: https://www.susanfischer.org
Facebook: https://www.facebook.com/susanfischerbooks/?modal=admin_todo_tour
SUBSCRIBE TO PATTI'S BLOGS HERE