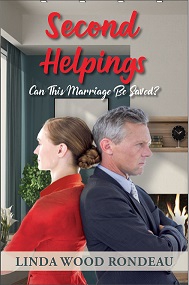 FEATURED BOOK: Second Helpings
AUTHOR: Linda Wood Rondeau
PUBLISHER: Elk Lake Publishing House, Inc
GENRE: Short, humorous contemporary novel
SERIES OR STAND ALONE: Standalone
TARGET AGE: 40-65 women
IT IS MY PLEASURE TO WELCOME AUTHOR LINDA WOOD RONDEAU TO PATTI'S PORCH. LINDA PROBES THE QUESTION OF WHERE WE OBTAIN OUR KNOWLEDGE AND THE VALIDITY OF OUR SOURCES.
LINDA IS OFFERING A GIVEAWAY! SIMPLY LEAVE A COMMENT BELOW TO ENTER THE DRAWING FOR READER'S CHOICE OF AN EBOOK FROM LINDA'S AMAZON AUTHOR PAGE.
SECOND HAND GLOWS
by
Linda Wood Rondeau
Which do you think is more rewarding? To see a movie for yourself or to experience the cinema from a friend's viewpoint? Most of us would opt for the first-hand experience.
Can we truly know a person without a personal encounter? Without real-time, "getting-to-know" that person, we will make assumptions based on what someone else thinks. Without personal knowledge that comes from one-on-one encounters, we are unable to truly know the object of our inquiry.
With infinitesimal knowledge virtually at our fingertips, we prefer to glean our information from the research of others. We skim through our Facebook posts and "share" articles that we have only skipped through or determined we know what's in the article by simply scanning the headline. We fail to check the source of the article and spread the information as if indeed fact.
Sometimes we are corrected because someone has taken the time to verify the veracity of what we have spread as "gospel." We are embarrassed because once again we've succumbed to "fake news," an embarrassment that might have been avoided if we had taken the time to dig deeper for ourselves instead of relying on rumor and innuendo.
Second hand knows.
I am reminded of the commercial where the young girl was certain her date was "French." After all, she met him on the Internet. Whatever was on the Internet had to be true.
With the vast knowledge virtually at our fingertips, we expect to become "experts" without putting forth a lot of effort. Yet, Mayo Clinic online, no matter how much we glean, will not make us a reliable doctor.
Perhaps this dependence upon others for our knowledge has seeped into our spiritual lives as well. We settle for knowledge about God rather than do the difficult work of developing a personal relationship with Him.
We become content with Second-hand Glows.
The story is told how Henry Ward Beecher, one of the most popular preachers in the United states during the 19th century, grew his church attendance into thousands. On one occasion when Reverend Beecher was away, the substitute preacher, aware that Reverend Beecher was the bigger draw than true worship, addressed the crowd: "All those who came to worship Dr. Beecher may leave. All those who came to worship the Lord may stay in their seats."
In our modern culture, we still tend to place our spiritual development into the hands of a best-selling author than place our trust in The Author of the Universe.
Sheila Walsh says in Women of Faith Devotional Bible, "I think we Christians have become lazy. We would rather read a book about Him or how someone else became closer to God than spend time alone with Him ourselves. We would rather listen to someone else's interpretation of the Word of God than read it for ourselves. And yet we alone are accountable for what we believe."
While God has used many prophets in the past and in the present to help us learn about Him, there is still no substitute for a knowledge coming from a contrite heart that seeks His glorious presence. Only He can provide the peace that passes understanding. To achieve such blessing, we must encounter the Living God.
And I pray that you, being rooted and established in love, may have power, together with all the Lord's holy people, to grasp how wide and long and high and deep is the love of Christ, and to know this love that surpasses knowledge—that you may be filled to the measure of all the fullness of God - Ephesians 3:17b-19 (NIV).
Back Cover Blurb for Second Helpings
Today is Jocelyn Johnson's 45th birthday. Unhappy with her marriage of 22 years, the parenting talk show host has planned a noonday tryst with her cohost. A phone call from her college daughter, a peek into her teenaged son's journal, a sick preschooler, a Goth daughter's identity crisis, a middle-school son's prank, and her husband's inflamed suspicions, not only interfere with her hopeful birthday plans but throw her family into more chaos than a circus on steroids.
In desperate need of counsel, Jocelyn invites a Christian to dinner, her guest from her morning talk show segment. However, the evening holds little promise of calm. In the midst of bedlam, a forgotten faith rekindles causing Jocelyn to rethink her life and her marriage.
You will laugh and you will cry from the first page to the last as you journey through the day's events and Jocelyn's search for Second Helpings.
DON'T FORGET TO LEAVE A COMMENT TO BE PLACED IN THE DRAWING TO WIN AN EBOOK COPY OF WINNER'S CHOICE OF AN EBOOK FROM LINDA'S AMAZON AUTHOR PAGE BETWEEN NOW AND TUESDAY), MAY 12TH AT MIDNIGHT MDT.
BY LEAVING A COMMENT, YOU GRANT PERMISSION FOR YOUR EMAIL TO BE REVEALED TO THE AUTHOR IF YOU ARE THE WINNER TO FACILITATE RECEIPT OF YOUR BOOK.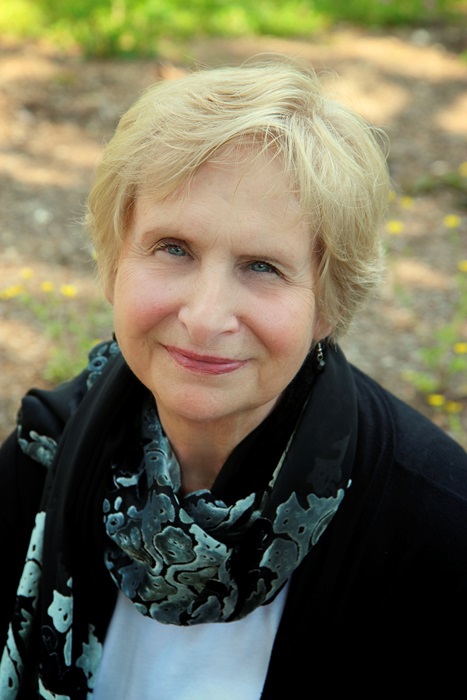 A veteran social worker, Linda Wood Rondeau is also a wife, mother, and grandmother. She is no stranger to family bedlam. Her stories of encouragement and hope come from the heart. She resides in Hagerstown, Maryland with her husband of over forty-years. When not writing, the author enjoys the occasional round of golf. She also enjoys theater and is actively involved with her local church. Find more encouraging words in her blog, Snark and Sensibility, found on her website, www.lindarondeau.com. Visit her on Facebook, Twitter, Instagram and Pinterest.
Connect with Linda:
Facebook https://www.facebook.com/lindawoodrondeau/
Instagram https://www.instagram.com/authorlindawoodrondeau/
Twitter https://twitter.com/lwrondeau
Pinterest https://www.pinterest.com/lwrondeau/pins/