SOMETHING SCARY
by
Patti Shene
Have no anxiety about anything, but in everything by prayer and supplication
with thanksgiving let your requests be made known to God.
Philippians 4:6 (RSV)
As the "big day" I have anticipated for quite some time approaces, I find myself repeating the above verse. This Tuesday, I will be entering the hospital for foot surgery. My original plan was to have the surgery after my scheduled Alaskan cruise in June to allow plenty of time for recovery. Needless to say, COVID-19 interrupted my plans for travel, allowing me to make arrangements for the surgery much sooner than originally planned.
I have never undergone a major surgery, This is a same day procedure, but will invlove a consierable amount of repair to damaged tendons and bone. It is the recovery period that will challenge me. I will be on a no weight bearing status for six weeks, followed by limited weight bearing for several weeks after that. For me, this is somethig scary!
I have a knee scooter that I have learned to navigate fairly well. I wouldn't want to travel any great distance on it, but at least I can keep my balance and get around. However, today I obtained a pair of crutches from the pharmacy. They are going to take a lot more time to get used to and my time is very short. I have never had to use crutches in my life, and at my age, this will not be an easy skill to learn.
Tomorrow, I have to go the city where I am having the surgery (about 125 miles away) for a COVID-19 test. Although I have no symptoms, they won't even consider surgery without one. I tried to arrange for one locally, but due to the time frame in getting the results back, I have to make the trip.
I am blessed to have my daughter and granddaughter living right here in town. I am fortnate to have frineds who have offered to help in any way they can, even during this "Safer-at-Home" phase of the COVID-19 pandemic. My insurance coverage is another blessing for which I am truly thankful and my general health should count in my favor. I don't even take any prescription medications.
I'm truly thankful to God for those blessings and fully relying on Him to bring all of this together for me, from tomorrow's travel plans and testing through surgery and to total recovery. I've been dealing with this foot problem for over two years now and have had various other interventions in that period of time. Surgery is the only treatment that will keep this condition from progressing, so I'm thankful to have this option.
I realize that, during this difficult time of the COVID-19 pandemic, there are a lot of people out there dealing with something scary and far more frightening than this upcoming surgery. I've been praying for faith, strength, and comfort for them all.
Pray with me, for all of them, and for me!
I'd love to have you share a time when you found yourself facing something scary!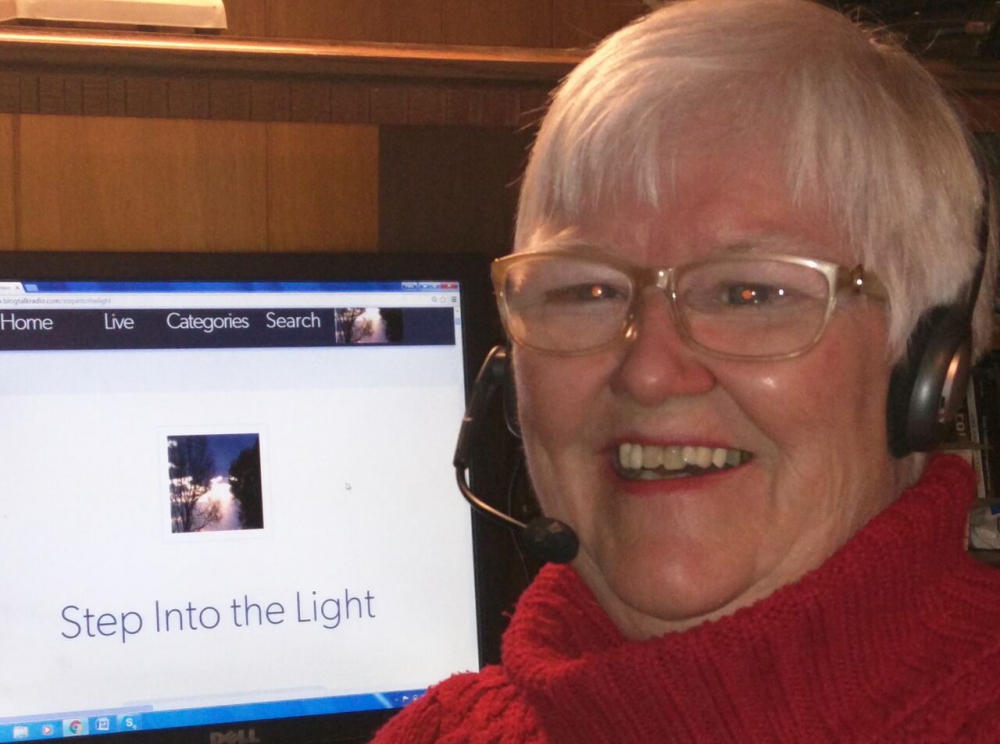 Patti Shene Gonzales maintains two blogs, Patti's Porch and The Over 50 Writer and is working on a novel. She hosts Step Into the Light, a podcast that strives to lead others out of darkness and back to light. When not writing, reading, or broadcasting, she is spending time with friends or attending her only granddaughter's sports activities. Patti lives in Colorado with her devoted feline companion, Duncan.
SUBSCRIBE TO PATTI'S BLOGS HERE