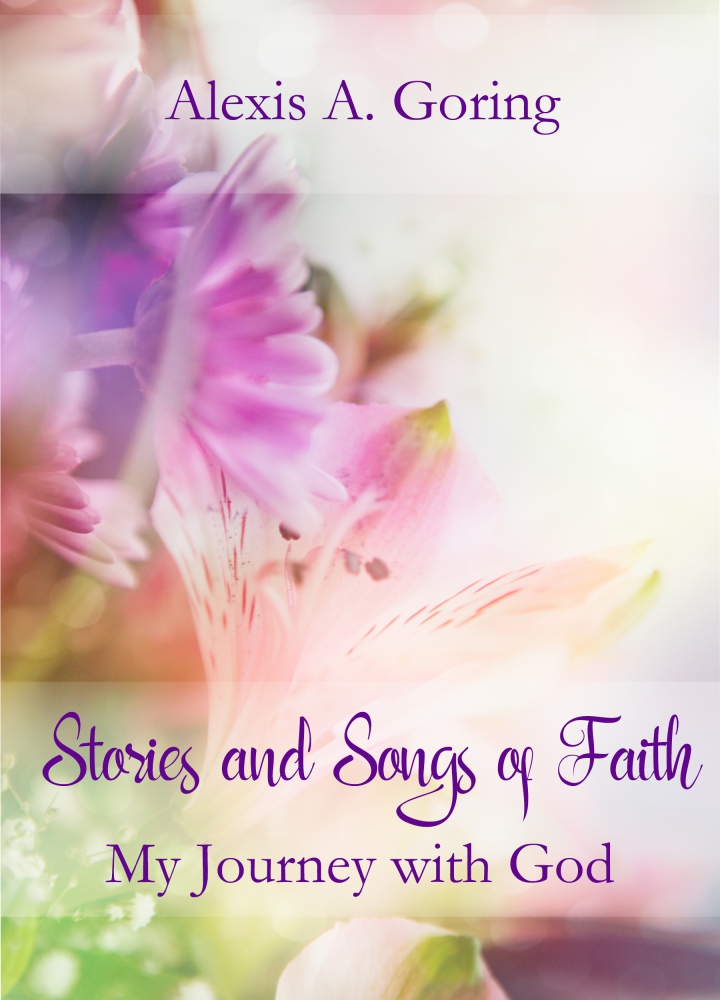 FEATURED BOOK: Stories and Songs of Faith: My Journey with God
AUTHOR: Alexis A. Goring
PUBLISHER: Soaring Beyond, an imprint of Winged Publications
GENRE: Devotional - Christian Living
SERIES OR STAND ALONE: Stand alone
TARGET AGE: Ages 12 and up
IT IS A PLEASURE TO WELCOME MY FRIEND AND AUTHOR ALEXIS A. GORING TO PATTI'S PORCH. ALEXIS, A DEVOTIONAL WRITER SINCE HER TEEN YEARS, SHARES HOW GOD BROUGHT HER LATEST DEVOTIONAL PROJECT TO COMPLETION.
GOD'S PERFECT TIMING
by
Alexis A. Goring
This is the real story about how God inspired me to write my first nonfiction work – a book filled with my original devotionals.
How Stories and Songs of Faith: My Journey with God came to be is quite the story because God moved me to write these devotionals before I knew that I was writing a devotional book!
Allow me to explain what happened …
First: A little background information
I've been writing devotionals ever since God birthed my devotional writing ministry within me after recovering from being sick and hospitalized at age 16. During that recovery period, God met me where I was and started teaching me. I often refer to it as being a student in God's classroom. The lessons that God as the Master Teacher imparted flowed effortlessly from my mind to pen and onto paper. These lessons were written in devotional style. Family, friends, teachers and pastors gave positive feedback when I shared my writings. I know this was a God-ordained ministry because prior to getting sick, I never wrote devotionals nor was I taught how to write in this style or format. I don't think I even read devotional books before then!
Second: the story of how God works to lead us to our destiny
As I grew up in my walk with the Lord from age 16 and in the years that followed, my devotional writing ministry grew stronger. Publishing opportunities started showing up, first in the GC Women's Ministries annual devotional book filled with devotionals that are written by women, for women. After graduating from college in April 2007, a faith-based publication called Collegiate Quarterly (CQ) paid me to be the Growing Up columnist and write columns in devotional style for their publication. In August 2010, I started my first blog "God is Love" and eventually began publishing my devotionals there. As I grew as a writer and got to know other faith-based bloggers, they invited me to write devotionals as a guest on their website. God continued to bless my devotional writing ministry.
Third: the story of how my first devotional book was born
Despite writing devotionals since age 16, it didn't dawn on me to put together my own devotional book … until January 2019. It was then that I realized how much experience I had writing devotionals and I thought it would be a good idea to place most of them into a book of my own.
I reached out to the bloggers who'd hosted me as a devotional writer and asked if I still had the rights to my work published on their blogs. They assured me that those devotionals still belonged to me and that I was welcome to republish my work anywhere at anytime. By the time I finished rounding up my devotionals from guest blog posts and my own blog from over the years, I had about 30.
Next, I decided that if I had a total of 44 devotionals then that would be enough for a book. After I had finished writing a few more, I realized I wasn't getting much work done. Remembering my training as a journalist and how I thrived on deadlines, I decided to set deadlines for myself. Around that time (January and February 2019), I had been writing devotionals a few times a month for my friend Peggy's blog "Whispers in Purple." She had a sign-up form online to fill her guest blog calendar. I noticed that at the time, not many people were signing up for her Faithful Friday series that featured devotionals. So I booked myself to write original devotionals for her blog every Friday for the rest of that year.
Fourth: How God used people to push me to my best goal
By Summer 2019, I had 44 devotionals and thought I was done. The next step was to decide on the structure for my book and the theme. Therefore, I reached out to a book editor, and she told me that if I had 52 devotionals then my book could be in a weekly devotional format to cover a whole year. I wasn't sold on that idea until I shared it with a trusted literary agent and she told me that I "need to keep going" and write a total of 52 devotionals. Reluctant at first because I was tired, I decided to press on and meet that mark. I wrote devotional number 52 toward the end of February 2020.
Fifth: God moves behind the scenes
When I embarked on this devotional book writing adventure, I had the end goal in mind of publishing my own book as an indie author. My plan was to save money from my day job to accomplish that goal. But in Fall 2019, I lost that job. However, God was still moving because by December, Cynthia Hickey of Winged Publications (who published my previous fiction stories) offered me a contract for my devotional book and assigned me to one of her editors on staff who had a background in editing devotionals!
During this time, God also made a way for me to gather 20 professionals from a variety of backgrounds (counselors, pastors, journalists, Christian authors, a gospel music singer, and an award-winning actress) to read an advanced copy of my book and write endorsements.
Finally: God's timing is perfect
Stories and Songs of Faith: My Journey with God was published in April 2020. Some of my endorsers have said that my devotional book was born at the perfect time considering everything we're going through with this worldwide Coronavirus pandemic. And so far, every reviewer on Amazon.com has given my book a five-star rating!
All of this would have been impossible without God's guidance. I am grateful that God enabled me to write this book. It still amazes me how He was there all the time, gently prompting me with ideas and leading me through the writing process even before I realized that I was writing my first devotional book!
I hope that my story encourages your heart and inspires you to seek God. He loves you (John 3:16) and He has good plans for your life (Jeremiah 29:11)!
Blurb for Stories and Songs of Faith: My Journey with God:
Stories and Songs of Faith: My Journey with God is a 52-week devotional that will bless your heart, soothe your soul, encourage your mind, and strengthen your God-given spirit.
Join author Alexis A. Goring on an inspirational journey. Each devotional builds from real-life experiences that impart many faith lessons learned along the way.
Each day is built on the foundation of a Bible verse or edifying quote, followed by Goring's personal story and reflection questions for a personalized experience.
All of the devotionals are tied to a song in order to go a little deeper into the heart of the message. A song directory at the end of the book connects the reader with music online to further enhance the study experience and glorify God.
Spend a year on a journey growing closer to the Lord through Stories and Songs of Faith, and discover personal transformation as time with Jesus Christ changes your heart to look a little more like His.
Amazon buy link for Stories and Songs of Faith: My Journey with God http://ow.ly/8cTQ30qFnUG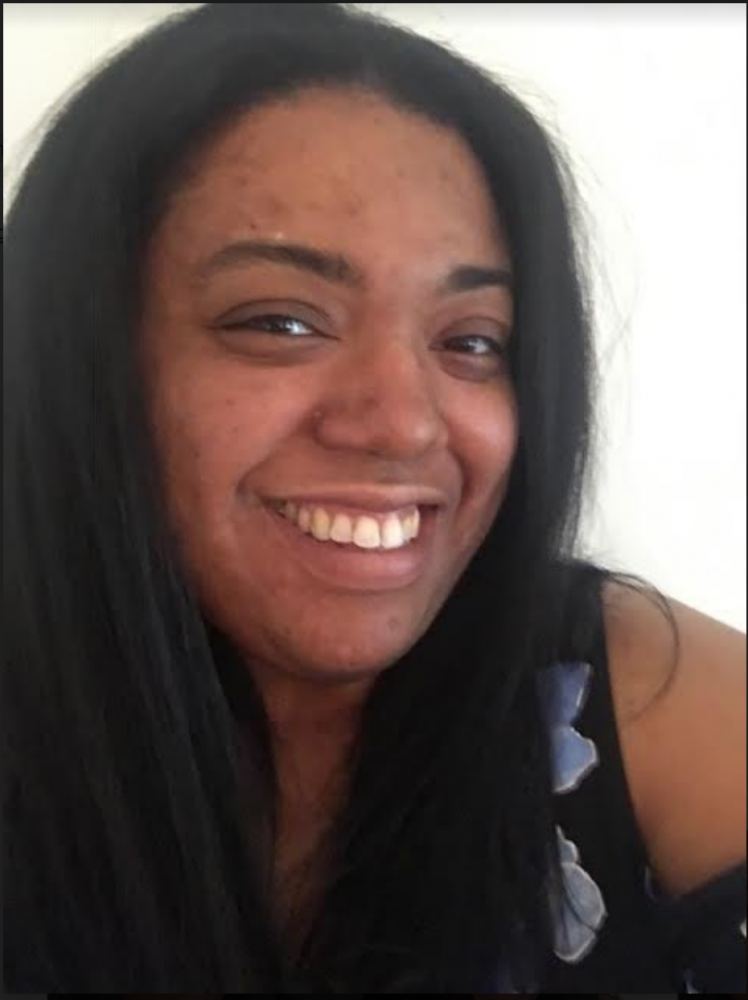 Alexis A. Goring is a passionate writer with a degree in Print Journalism and an MFA in Creative Writing. She loves the art of storytelling and hopes that her stories will connect readers with the enduring, forever love of Jesus Christ.
Connect with Alexis:
official website https://alexisagoring.jimdo.com.
God is Love blog http://capturingtheidea.blogspot.com/
Facebook https://www.facebook.com/AuthorAlexisAGoring/
Twitter https://twitter.com/PennedbyAlex
Pinterest https://www.pinterest.com/capturingidea/
Goodreads https://www.goodreads.com/author/show/7260528.Alexis_A_Goring
SUBSCRIBE TO PATTI'S BLOGS HERE