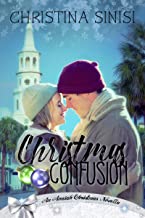 FEATURED BOOK: The Christmas Confusion
AUTHOR: Christina Sinisi
PUBLISHER: Anaiah Press
GENRE: Contemporary Christian Romance
SERIES OR STAND ALONE: First in the Summer Creek Series
TARGET AGE: Adult
IT IS MY PLEASURE TO WELCOME AUTHOR CHRISTINA SINISI TO PATTI'S PORCH. CHRISTINA SHARES A POWERFUL DEVOTIONAL ABOUT HOW WE CAN FIND PEACE DURING TIMES OF GRIEF.
CHRISTINA IS OFFERING A GIVEAWAY! SIMPLY LEAVE A COMMENT BELOW TO ENTER THE DRAWING FOR AN EBOOK COPY OF THE CHRISTMAS CONFUSION.
GRIEF AND PEACE
by
Christina Sinisi
In the last four years, I have lost a family member with each turn of the calendar—makes me a little nervous for 2020. A colleague and friend just passed away a few weeks ago at a relatively young age. I've often thought of each loss as pricking a hole in my heart and the grief is a sieve, leaking who I am. We can't help but want it to stop. We want those whom we love to stay with us. We greedily hold them close—and when I write we, I mean me.
Lamentations 3:32-33 (Women of Faith Bible; New International Version) states, "Though he brings grief, he will show compassion, so great is his unfailing love. For he does not willingly bring affliction or grief to the children of men."
God didn't plan for us to be separated from those we love—he didn't even want us to be separated from Him. But original sin made that happen, and, as is so very evident, we live in a broken world. A broken world teeming with sin and grief and pain.
At the same time, those of us still here keep going. We wake in the morning and the sun is shining, or just as needed by a thirsty ground, the rain pours. In every way, the world keeps turning. It doesn't seem appropriate. It's wrong.
But the world continuing on is actually the next part of that first verse. He will show compassion, so great is his unfailing love. The fact that we can rest in the assurance that the sun will continue to shine, the birds keep on singing, is part of that "unfailing." God is with us in our grief, he is with us in our coming and in our going. He loves us and wants to be with us.
He greedily holds us close.
Prayer: Dear Lord, Lamentations is a book of sorrow, we know that, but some of the most beautiful, comforting verses in your word are found there. Lamentations 3:22-23 reads: "Because of the Lord's great love we are not consumed, for his compassions never fail. They are new every morning; great is your faithfulness." Thank you, God, for the sun continuing to shine and life going on, despite our grief. Thank you that your Son continues to shine and brings us peace, with time. Amen.
Book Cover Blurb for The Christmas Confusion:
When Tiffany Marano's high school sweetheart drove off to join the Marines and never looked back, she swore off men. Now, she's content to teach at Summer Creek, South Carolina's local elementary school, lead a Sunday school class, and spend weekends with her niece—until Nick Walsh suddenly reappears wearing a wedding ring and with a daughter in tow. Everything about Tiffany's calm, quiet life is now one disordered mess.
Nick Walsh comes face to face with Tiffany after all these years, and sparks fly. But not the happy glittering kind, because each of them thinks the other responsible for their estrangement. Before they can work it out, though, Tiffany's sister disappears. Left with custody of her niece and forced to work with new police detective Nick to find her sister, old feelings begin to resurface. As they start to unravel the truths that left them confused and apart for too long, Nick must learn to let go of his past. But can Tiffany let go of her fear and learn to trust that God isn't the only one who won't abandon her?
DON'T FORGET TO LEAVE A COMMENT TO BE PLACED IN THE DRAWING TO WIN AN EBOOK COPY OF THE CHRISTMAS CONFUSION BETWEEN NOW AND TUESDAY JUNE 9TH AT MIDNIGHT MST.
BY LEAVING A COMMENT, YOU GRANT PERMISSION FOR YOUR EMAIL TO BE REVEALED TO THE AUTHOR IF YOU ARE THE WINNER TO FACILITATE RECEIPT OF YOUR BOOK.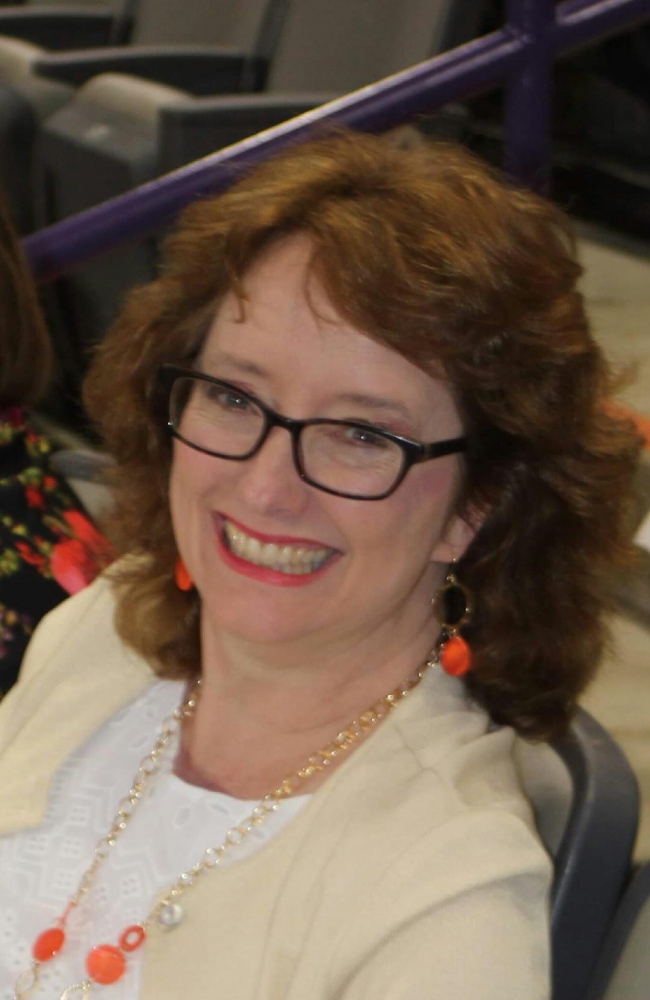 A member of American Christian Fiction Writers, Christina Sinisi writes stories about families, both the broken and blessed. Her works include a semi-finalist in The Amazon Breakthrough Novel Award Contest and The American Title IV Contest where she appeared in the top ten in the Romantic Times magazine. Her published books include The Christmas Confusion and the upcoming Sweet Summer, the first two books in the Summer Creek Series.
By day, she is a psychology professor and lives in the LowCountry of South Carolina with her husband and two children and loves a good cooking challenge. Connect with Christina:
Website/Blog: https://www.christinasinisi.com/
Twitter: @ChristinaSinisi
Facebook: https://www.facebook.com/Christina-Sinisi-Author-105861987440664/?modal=admin_todo_tour
Instagram: @csinisi123
Pinterest: https://www.pinterest.com/csinisi/
Goodreads: https://www.goodreads.com/user/show/101218889-christina-sinisi
SUBSCRIBE TO PATTI'S BLOGS HERE