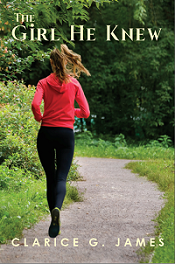 FEATURED BOOK: The Girl He Knew
AUTHOR: Clarice G. James
PUBLISHER: Elk Lake Publishing, Inc.
GENRE: Contemporary Women's Fiction
TARGET AGE: 25 and over
IT IS MY PLEASURE TO WELCOME AUTHOR CLARICE G. JAMES TO PATTI'S PORCH. CLARICE SHARES THE REASONS SHE WRITES WHAT SHE DOES AND WHY READERS LOVE HER BOOKS.
CLARICE IS OFFERING A GIVEAWAY! SIMPLY LEAVE A COMMENT BELOW TO ENTER THE DRAWING FOR A SIGNED COPY OF WINNER'S CHOICE OF ONE OF HER FOUR BOOKS.
SMART, FUN, RELATABLE FICTION
by
Clarice G. James
Years ago, an editor told me I needed a tagline. Not sure where to start, I looked for clues in the book reviews and endorsements I had received on my first two novels.
The three adjectives that surfaced the most were SMART, FUN, and RELATABLE. Since my goal is to weave colorful threads of humor, faith, romance, and mystery throughout my character-driven stories, I could not have hoped for a better description.
The characters I create are imperfect people who live complicated lives:
A lonely widow who steps out of her coveted privacy to start a supper club for singles
A recovering alcoholic who prays every day for his ex-wife to return
A new-age vegan short on cash but long on kindness
A young woman who idolizes her father until she discovers he had a child out of wedlock
A one-eyed mohel (Hebrew word for circumciser) who hopes to find love in Manhattan
A jewel thief on his way to his last big heist
A young boy on a mission to help sick kids feel better
A triathlete who fights addiction
A cop who can't seem to let go of her guilt and grudges
An aspiring actress who tries to wrestle her future out of the hands of God
Since I personally see the funny side in most aspects of life, I insert plenty of humor in my stories. People are funny and so are their relationships and situations. One of the greatest compliments I can ever receive is when someone tells me a passage made them laugh out loud.
A few of my readers put it this way: "Clarice James' funny bone may well be a genetic gift, but she has honed it and uses it expertly." … "The author's sense of humor often kept me in stitches." … "Clarice James has created a very entertaining story filled with fun characters and laugh out loud humor."
When people ask me why I write, I often say, "Because I can't do anything else as well." They usually laugh, but it's true. And I'm fine with that.
My life verse is Colossians 3:17 (NIV): "And whatever you do, whether in word or deed, do it all in the name of the Lord Jesus, giving thanks to God the Father through him."
My first goal in writing is to bring God glory. My second goal is to minister to women going through circumstances similar to those of my characters. Every time I hear, "It seemed like you wrote this book just for me," I feel like I'm smackdab in the middle of God's will!
I am currently working on my fifth novel entitled The Least of These, which I hope to see in print this fall. Here is a brief blurb about my four published novels:
Party of One: A lonely widow founds Party of One, a communal table for an eclectic group of single diners. This is not about romance … or is it?
Doubleheader: An accomplished young woman credits her successful marriage, career, and sports column to her a carefully crafted game plan. But is she really in control?
Manhattan Grace: Pursuing disparate dreams, an aspiring actress, a Jewish mohel (circumcizer), and an international jewel thief collide in Manhattan. Do their dreams come true?
The Girl He Knew: When a health-conscious triathlete drops dead during training, her husband needs to find out why. Will he lose the girl he knew forever?
Read the FIRST CHAPTERS of all four of my novels on my website at https://claricejames.com/my-novels/.
Ask for my books at your favorite bookstore or order them online via Amazon. If you enjoy them, would you please support me by writing a review on Amazon or Goodreads? Your words don't have to be fancy, just simple and true. Happy reading and thank you!
If you want to learn more about me or my writing, I'm pretty easy to find.
Email: [email protected]
Text/Talk: 603-689-8945
Facebook: https://www.facebook.com/clarice.g.james
Website: https://claricejames.com/contact-me/ * I'll send you a gift when you sign up for my newsletter.
DON'T FORGET TO LEAVE A COMMENT TO BE PLACED IN THE DRAWING TO WIN A SIGNED COPY OF YOUR CHOICE OF ONE OF CLARICE'S FOUR BOOKS BETWEEN NOW AND TUESDAY, JULY 21ST AT MIDNIGHT MDT.
BY LEAVING A COMMENT, YOU GRANT PERMISSION FOR YOUR EMAIL TO BE REVEALED TO THE AUTHOR IF YOU ARE THE WINNER TO FACILITATE RECEIPT OF YOUR BOOK.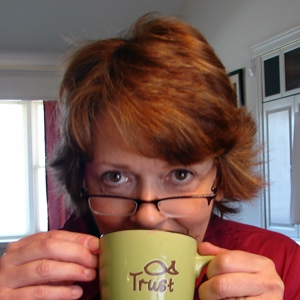 Clarice G. James enjoys writing smart, fun, relatable contemporary women's fiction. When she isn't writing, she's organizing author events, conducting workshops, or sitting at the feet of her mentors, learning more about her craft. Clarice and her short story writer husband, Ralph D. James, live in southern New Hampshire. Together, they have five children and ten grandchildren. Connect with Clarice and her books:
Facebook: https://www.facebook.com/clarice.g.james
Website: https://claricejames.com/
Website Contact Me: https://claricejames.com/contact-me/
Goodreads: https://www.goodreads.com/
Amazon: https://www.amazon./
Party of One: https://www.amazon.com/dp/1946638137/ref=cm_sw_su_dp
Doubleheader: https://www.amazon.com/Doubleheader-Clarice-G-James/dp/1950051374
Manhattan Grace: https://www.amazon.com/Manhattan-Grace-Clarice-G-James/dp/1948888130/
The Girl He Knew: https://www.amazon.com/Girl-He-Knew-Clarice-James/dp/1951080459
First Chapters: https://claricejames.com/my-novels/
SUBSCRIBE TO PATTI'S BLOGS HERE