IT IS MY PLEASURE TO WELCOME NEW YORK TIMES BESTSELLING AUTHOR MARGARET BROWNLEY.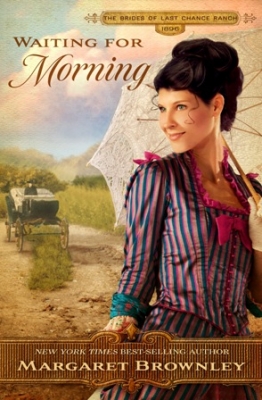 Margaret, welcome to Patti's Porch. It's a little chilly out here today. What's your preference, hot chocolate or coffee?
Thank you for letting me visit your porch, Patti. It's a tough choice you gave me, but I think I'll say coffee, with chocolate on the side.
Tell us about your newest release, Waiting for Morning.
This book is part of my Brides of Last Chance Ranch series (though the books stand-alone). It takes place in Arizona Territory in 1896.
What is your main character (Molly Hatfield's) philosophy of life?
Molly is determined to take care of her invalid brother no matter what and that includes sacrificing her own chance at love.
Why will readers like (or dislike) your hero?
It was actually a reader who suggested that Lucy's teen brother in A Vision of Lucy (part of my Rocky Creek series) have his own book. He's now all grown up. Dr. Caleb Fairbanks is handsome, witty, passionate, owns a dog named Magic and drives an annoying automobile he built himself. When the auto backfires, the heroine thinks she's being shot at and fires back. Caleb is lucky to escape with his life.
If you could have lived in the 19th century, what do you think you would have liked most about the time period? Least?
Things seemed less complicated back then. After trying to figure out in vain how to make a call on my new telephone, I'm ready for simplicity. The thing I would like least about the 19th century is the lack of indoor plumbing (although I could do without the turbo-jet toilets at the airport).
I believe you started your career as an author by writing for the church newsletter. How long did it take you to achieve the status of New York Times bestselling author?
My husband's always teasing that I'm an "overnight success" even though I've been writing for 30 years. I wrote four books before selling my first. Waiting for Morning is my 28th novel. I also published a non-fiction book.
What were some of the toughest issues you faced on that journey?
I had a lot of false starts. I thought the day I got "the call" was it; someone wanted to publish my book. I was on my way. Whoopie! Only I wasn't. The company went bankrupt before my book was published.
Eventually, I went on to close so many publishers and genre lines that when I finally sold to Harlequin, my writer friends begged me not to sign the contract for fear I would shutter that publisher, too. I'm happy to say that Harlequin remains intact to this day and went on to publish four of my books.
Your tag line is Love and Laughter in the Old West. Why does humor play such an important part in your stories?
I like writing serious themes with a touch of humor and the old west lends itself nicely to laughter. Laughter is also one of my most cherished survival tools as a writer. I've had many ups and downs in my career, but all in all I've been pretty lucky. I get paid for making up stories. How crazy is that?
I happen to know that you have a delightful young granddaughter who likes to write. Does she come to you for advice/encouragement?
Actually, I go to her for advice. There's nothing she likes better than to help me figure out a plot problem.
If you could give only one piece of advice to a new writer, what would it be?
You really have to enjoy each step of the journey or you won't survive the publishing business. Surround yourself with a support group and celebrate every success. Celebrate when you finish a chapter; enter a contest; pop a query in the mail; or sign up for a writing workshop. This is what kept me going the five years it took me to sell my first book and it will keep you going, too.
Waiting for Morning can be purchased here
LEAVE A COMMENT FROM NOW UNTIL SATURDAY JAN 26th at 6:00 PM MST FOR A CHANCE TO WIN A COPY!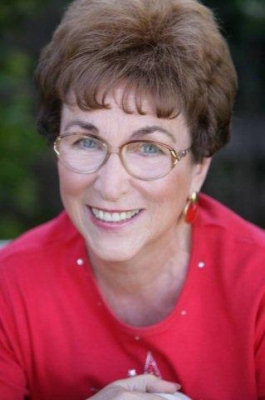 About Margaret: Thrills, mystery, suspense, romance: Margaret penned it all. Nothing wrong with this—except Margaret happened to be writing for the church newsletter. After making the church picnic read like a Grisham novel, her former pastor took her aside and said, "Maybe God's calling you to write fiction."

So that's what Margaret did. She's now a New York Times bestselling author and a Romance Writers of America RITA finalist with more than 28 novels to her credit. Her first non-fiction book Grieving God's Way: the Lasting Path to Hope and Healing has won much critical acclaim. Not bad for someone who flunked 8th grade English. Just don't ask her to diagram a sentence.