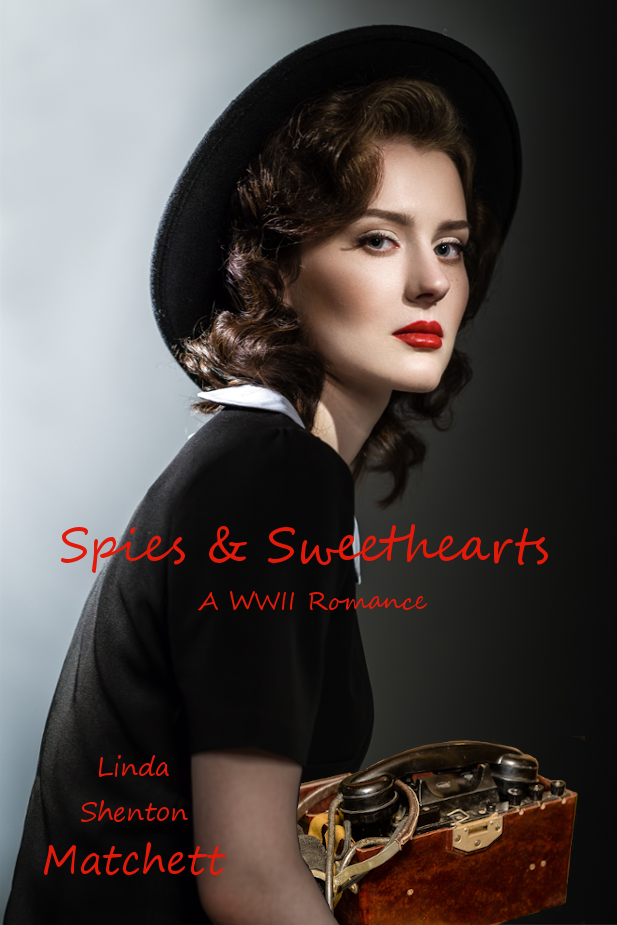 Featured book: Spies & Sweethearts
Author: Linda Shenton Matchett
Publisher: Shortwave Press
Genre: Christian historic romance
Target Audience: High school up
IT IS MY PLEASURE TO WELCOME AUTHOR LINDA SHENTON MATCHETT TO PATTI'S PORCH. LINDA SHARES WHAT SHE LEARNED ABOUT EXTRAORDINARY WOMEN OF WWII WHO SACRIFICED SO MUCH.
LINDA IS OFFERING A GIVEAWAY! SIMPLY LEAVE A COMMENT BELOW TO ENTER THE DRAWING FOR AN EBOOK COPY OF SP[ES AND SWEETHEARTS.
ORDINARY PEOPLE WHO DID EXTRAORDINARY THINGS
by
Linda Shenton Matchett
I am fascinated by women's history, not in a "I am woman, hear me roar" sort of way, but rather a celebration of grit and gumption exhibited by women over the years. The tiny New England village where I live boasts a fantastic WWII museum, and I've been blessed to volunteer there as a docent and an archivist. The items are often donated by the individual who used them or by a relative who knows the story behind the piece. Archiving the artifacts has proved to be a fascinating experience to learn about some of the ordinary people who did extraordinary things during a time of great challenge.
Until December 1941, many people felt American shouldn't get involved in a war "that wasn't ours." Non-intervention groups like American First Committee and others conducted rallies around the nation. Celebrities spoke and wrote articles and pamphlets.
Then came the attack at Pearl Harbor, and Germany's subsequent declaration of war on the U.S. In one swift motion, citizens pulled together to "do their bit" for the war effort. Men who weren't drafted right away enlisted leaving gaping holes in families and industries. As the result, American women stepped up to fill the void. Most people have heard about Rosie the Riveter, women of all ages who worked in the factories, but there were myriad other ways ladies could serve.
The Woman's Land Army went to work on farms and in orchards. Seemingly not a big deal, but at this time most women didn't know how to drive. Families typically owned one car that "dad" used. So these gals raised their hands, learned how to drive so they could operate farm machinery (have you seen those pieces of equipment?!), and got the job done for a fraction of the salary the defense industry was paying. Days were often twelve to fifteen hours long and many farmers were resentful of their presence, hiring the women because they had little other choice.
Another way women served was in the Women's Air Service Pilots program. Responsibilities included ferrying new airplanes from factories to air bases, taking old planes to the "boneyard" (junkyard), and towing targets (that's right, they were shot at). Civilian employees, these ladies did not receive military benefits, and were expected to find their own way home when the program was disbanded. Thirty-eight WASP lost their lives.
Men did not hold the corner of the market on espionage. Hundreds of women worked for the Office of Strategic Services (precursor to the CIA) in both overt and covert capacities during the war. Perhaps one of the most famous operatives is fellow Baltimore native Virginia Hall who did so much damage to the German cause that Hitler put a significant price on "The Limping Lady's" head. Her nickname came from the fact that she wore a prosthetic leg in which she hid important documents.
Women also served at home and overseas in the armed forces, Red Cross, USO, American Women's Voluntary Service, and as flight nurses, doctors, ambulance drivers, messengers, plane spotters, and war correspondents. A large percentage of these women performed these deeds while continuing to run their household as a single parent (remember, dad was either away in combat or sequestered at a government project). Truly remarkable.
I hope that my stories honor the millions of women who did their bit during World War II.
Blurb for Spies & Sweethearts
A secret mission. A fake bride. A run for their lives.
According to the OSS training manual, the life expectancy of a radio operator in Nazi-occupied France is six weeks. Partnered with one of the agency's top spies, Gerard Lucas, newly-minted agent Emily Strealer plans to beat those odds. Then their cover is blown and all bets are off.
The border to neutral Switzerland is three hundred miles away—a long way to run with SS soldiers on their heels. Will Emily and Gerard survive the journey?
And what about their hearts? Nothing in the manual prepared them for falling in love.
DON'T FORGET TO LEAVE A COMMENT TO BE PLACED IN THE DRAWING TO WIN AN EBOOK COPY OF SPIES AND SWEETHEARTS BETWEEN NOW AND TUESDAY), JULY 28TH AT MIDNIGHT MDT.
BY LEAVING A COMMENT, YOU GRANT PERMISSION FOR YOUR EMAIL TO BE REVEALED TO THE AUTHOR IF YOU ARE THE WINNER TO FACILITATE RECEIPT OF YOUR BOOK.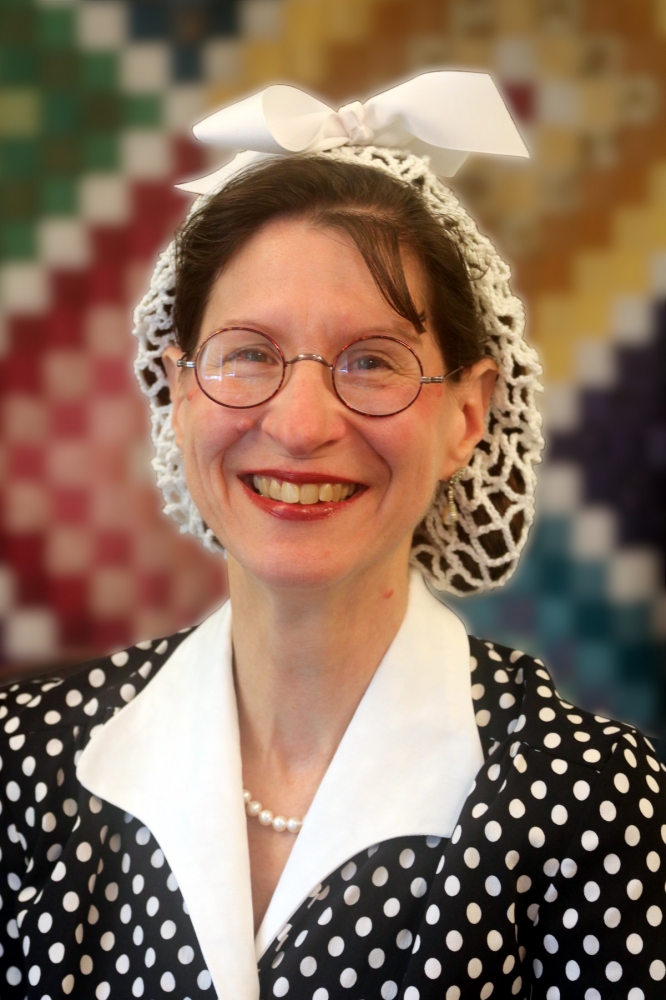 Linda Shenton Matchett writes about ordinary people who did extraordinary things in days gone by. A volunteer docent and archivist at the Wright Museum of WWII, she is also a trustee her local public library.
Connect with Linda:
SUBSCRIBE TO PATTI'S BLOGS HERE