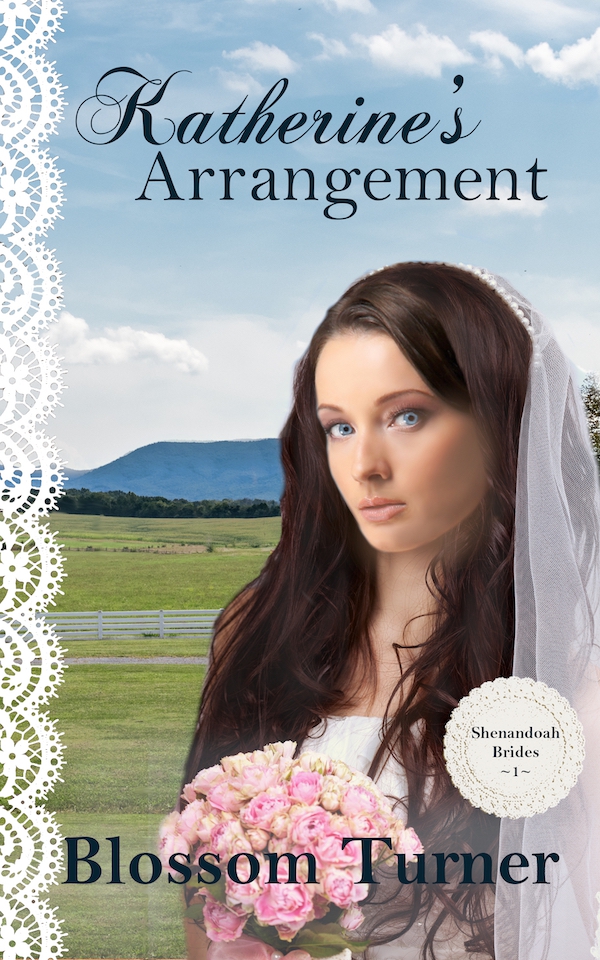 FEATURED BOOK: Katherine's Arrangement
AUTHOR: Blossom Turner
PUBLISHER: Wild Heart Books
GENRE: Inspirational Historical Romance
SERIES OR STAND ALONE: First in series (five love stories about five sisters)
TARGET AGE: Adult Women 25 and up
IT IS MY PLEASURE TO WELCOME AUTHOR BLOSSOM TURNER TO PATTI'S PORCH. BLOSSOM SHARES HOW HER LOVE FOR HER FAVORITE GENRE INFLUENCED HER LOVE FOR WRITING.
BLOSSOM IS OFFERING A GIVEAWAY! SIMPLY LEAVE A COMMENT BELOW TO ENTER THE DRAWING FOR AN EBOOK COPY OF KATHERINE'S ARRANGEMENT.
ARE YOU A ROMANCE READER LIKE I AM?
by
Blossom Turner
Long before I even knew I could write, I loved to read. Being a hopeless romantic, I gravitated to all romance stories either contemporary or historical. I soon realized that finding clean fiction, but still written with the passion of love that God created humans for, was hard to find. (Just read Song of Solomon, God was not afraid to express passion without being explicit.)
Given the gift of a writing career late in life, one thing was for sure…I wanted to write clean romance with a Godly message, but realistic romance depicting real passion. My favorite theme was an arranged marriage…so birthed the first book of the Shenandoah Brides that morphed into a series of 5 sisters and their 5 love stories. August 4th is launch day for book one, and every six months thereafter another book in the series will be available.
What better, more realistic setting for an arranged marriage than the beautiful Shenandoah Valley, set post-civil war. The valley was hit with the worst of the war and Sheridan's troops literally burnt down civilian homes, crops, barns etc. to cut off the supply of food to the South.
Now I am not a war buff. I write love stories, not war stories, so this is set right after the war.
The heroine Katherine is a strong, feisty, beautiful woman thrust into an arranged marriage to a wealthy man to save the plight of her family. Their home was one of those burned and they were left destitute. In enters the handsome hero, the older gentle giant Josiah Richardson…all the fixings for a great story plot with many twists and turns and lots of drama.
Silly me, that is how I began writing historical fiction because I wanted a realistic story plot for an arranged marriage. Wow, I did not know what I was in for. Firstly, I'm Canadian, so a trip to the Shenandoah Valley was a must. Then lots of reading on the American history, civil war, plight of the freed slaves, and whether or not the word "sandwich" was used in 1865. (It was not. LOL)
However, I got the bug, and historical fiction is what I am going to keep writing. At the ripe old age of 58, I finally know what I was born to do.
I sincerely hope you enjoy the read as much as I enjoyed the write. I love to hear from my readers. Contact me at http://blossomturner.com
Back cover copy and reviews for Katherine's Arrangement:
Marrying him is her only choice to save her family, but Josiah Richardson isn't at all the man she expected.
Katherine William's family was left destitute when their home was burned to the ground by Yankee soldiers, so the ready solution presented by the prominent Mr. Josiah Richardson seems almost too good to believe. He'll provide a home, work for her pa, and a new beginning for her family...if only Katherine will accept his proposal. A marriage of convenience is the last thing she wants, but there doesn't seem to be a better option for her family or herself. Setting aside her dreams of love, Katherine agrees to the arrangement.
The gentleman in Josiah Richardson can no more force his frightened bride into his bed, than he can force her into loving him, so he sets out to gently woo her. He works hard to befriend her, to earn her trust and win her love.
Katherine is pleasantly surprised to find herself drawn to the man she thought she would never love, until an unexpected friendship tears apart all they've worked for. Where once the promise of love had budded between Josiah and Katherine, now they wonder what to do with their so-called marriage. Is love strong enough to weave its healing power through two broken hearts?
Reviews:
Recommended and rated this book *****
A book hasn't moved me so much like this one has in a long time. I couldn't put it down. When I finished it, I was left bereft almost! I didn't want it to end because I had grown so close to the characters after all their many trials that I felt I had been there right along with them! This author is amazing! She brings you right into the lives of these characters like you are living right along side with them, feeling the same things as they are and experiencing everything they are. I can't tell you how many times I cried during this book! It was such an emotional, tear-jerker and moving book! At times I wanted to shake Katherine for her childish behavior but then I realized she WAS a child in a lot of ways! Other times I wanted to shake Josiah but then I realized he had put up with SO much and had endured so much and was patient for so long. These two characters went through more than you can imagine and even though it was an arranged marriage, Josiah loved Katherine from the beginning, he did everything he could to help her love him. It just took her a lot longer! She only agreed to the marriage to save her destitute family. I really can't put into words how much I loved this book and how I will be thinking of these characters for months to come.
Recommended and rated this book *****
I swooned. I sighed. I smiled. I laughed. I am not typically into historical fiction (Okay, almost never) but happened to read this one and could not put it down. I lost a whole day of work to this book! :D The tension between the two main characters was jaw dropping. I literally found myself giggling, smiling, sighing, blushing, you name it. The romance was as amazing as the love. This author has a true gift for this genre. The plot kept my attention. There were so many twists that caught me off guard. The language was authentic and the story was touching. I love it and I rarely love stories this much. I was never bored! Once you start reading, you won't be able to stop. :)
Recommended this book *****
This is the second novel I have read from Blossom Turner. I love the way Blossom writes. Whether it is present day or historical, it is always relatable. I could not put this book down, it captured me right from the beginning and never let go until the end. I'm so glad this is a 5-book series. I love how Blossom brings God into the characters' lives and how it speaks to me. Not only do I enjoy a great story, but I love when a book ministers to me and God speaks to me through it. I can hardly wait till the next book comes out. Thank you Blossom for being true to the God we love and how God uses your gift to touch people's lives. You have become one of my favourite writers. Debra
Recommended this book *****
Blossom Turner, "Katherine's Arrangement" This book is a historical romance which drew me in right away because I love both, history and a good love story. The author writes with such detail to history as the story begins just as the Civil War is coming to an end in the year 1864. I loved the way the author wove all the twists, bumps and turns of a difficult romance into such meaningful scenes of tenderness and love between Katherine and the man she felt obligated to marry. If you enjoy a great romance that feels so real to life, this book will grab you from beginning to end. So excited that this was only book 1 of 5 as I was rather bummed when I came to the end. I highly recommend this book!
DON'T FORGET TO LEAVE A COMMENT TO BE PLACED IN THE DRAWING TO WIN AN EBOOK COPY OF KATHERINE'S ARRANGEMENT BETWEEN NOW AND TUESDAY, AUGUST 18TH AT MIDNIGHT MDT.
BY LEAVING A COMMENT, YOU GRANT PERMISSION FOR YOUR EMAIL TO BE REVEALED TO THE AUTHOR IF YOU ARE THE WINNER TO FACILITATE RECEIPT OF YOUR BOOK.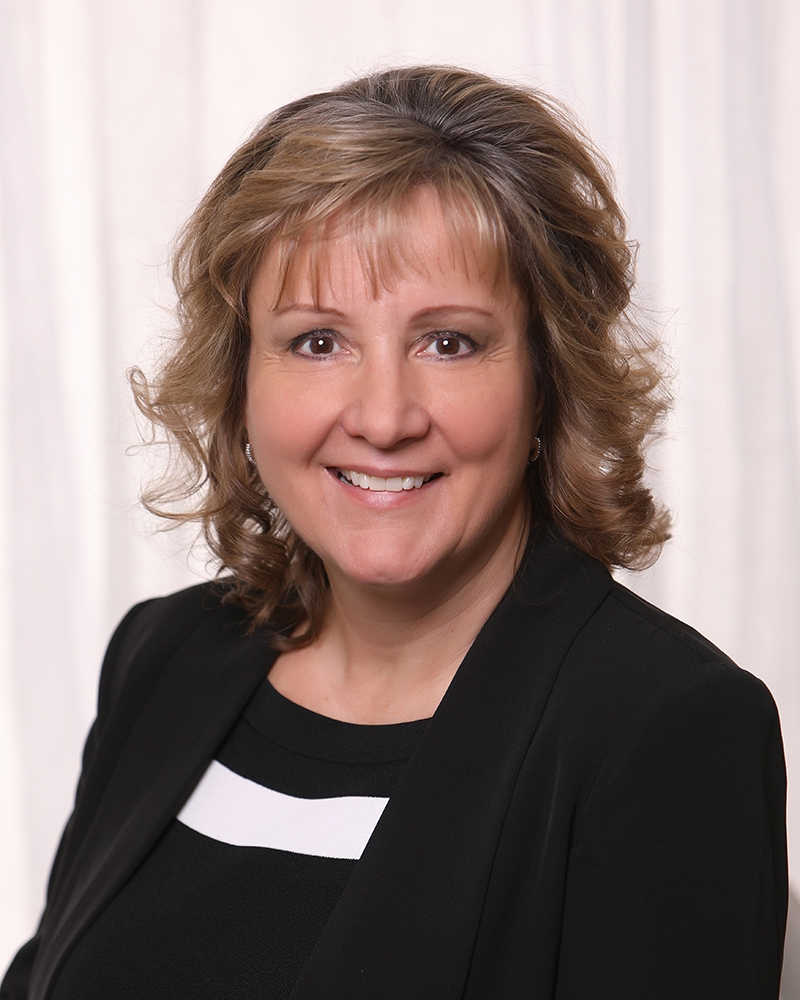 Blossom Turner is a free-lance writer published in Chicken Soup and Kernels of Hope anthologies, former newspaper columnist on health and fitness, avid blogger and novelist. She lives in a four-season playground in beautiful British Columbia, Canada, with gardening at the top of her enjoyment list. She has a passion for women's ministry teaching Bible studies and public speaking, but having coffee and sharing God's hope with a hurting soul trumps all. She lives with her husband, David, of thirty-eight years. Blossom loves to hear from her readers. Visit her at https://blossomturner.com and subscribe to her quarterly newsletter. Don't miss Blossom's other book, a contemporary romance, Anna's Secret. A Word Guild semi-finalist.
Sign up for Blossom's newsletter at http://blossomturner.com
Connect with Blossom:
website link is good for Newsletter or Blog signup. https://blossomturner.com
Facebook is https://www.facebook.com/blossom.turner
Twitter is https://twitter.com/BlossomHoneyBee
Instragram https://www.instagram.com/blossomhoneybee/
SUBSCRIBE TO PATTI'S BLOGS HERE