FEATURED BOOK: In High Cotton
AUTHOR: Ane Mulligan
PUBLISHER: Heritage Beacon
GENRE: Historical
SERIES OR STAND ALONE: Book 1 in the Georgia Magnolias series
TARGET AGE: 35-65
IT IS MY PLEASURE TO WELCOME AUTHOR ANE MULLIGAN TO PATTI'S PORCH. ANE SHARES INSIGHT INTO THE INSPIRATION BEHIND HER LATEST NOVEL.
ANE IS OFFERING A GIVEAWAY! SIMPLY LEAVE A COMMENT BELOW TO ENTER THE DRAWING FOR AN EBOOK COPY OF IN HIGH COTTON.
THE STORY BEHIND THE STORY
by
Ane Mulligan
Thank you, Patti, for allowing me to meet your readers. A big Sugar Hill "hey" to all y'all. (That's hello in Georgian).
When people learn I'm an author, they want to know what kind of books I write. My brand is Southern-fried fiction. In all my books, no matter what era in which they're set, you'll find an ensemble cast of strong Southern women, facing life's issues together.
Their next question is, "Why did you choose to write this story?"
The Story Behind the Story
I grew up wanting sisters. I only had a brother; both of us were adopted. While we had an idyllic childhood, I longed for sisters. I gathered girl friends around me in place of nonexistent sisters. That continued into adulthood, and those friendships influenced my writing. Of course, little did I know what God had in store for me. The story of my discovery of my birth sisters is here on my website.
In High Cotton is the first in my Georgia Magnolias series. It's probably my favorite of all the books I've written. I love this story of a young widow, raising her small son during the Depression. I also grew to love the other characters, who took on life as Maggie gathered them around her.
Sadie Moreland, half Yamasee Indian, who became a mentor to Maggie. Duchess Alden, Maggie's sister, who arrived in Rivers End without any skills other than being a good hostess. Then there's sweet Pinkie Yates. Maggie's little boy found her beaten and battered. He told his mama he's like the Good Samaritan in the Bible, and they had to take her home. Maggie's mother-in-law, Faylene, is a tower of strength.
I've had a lot of fun researching and writing this series. One of my favorite aspects of this was the Depression era recipes. Southerners used peanuts as a staple protein in their family meals, and I tried a few out on my family. I share several recipes in the book, and I thought y'all might enjoy seeing one of them.
Macaroni Papoose
1 package macaroni, broken in ¼-inch lengths
1/3 c milk
grated cheese
small amount horseradish
thin slices raw* smoked ham
Cook macaroni until tender, spread slices of ham with macaroni, horseradish and cheese.
Roll slices and skewer or tie together. Place in shallow baking dish with milk. Bake in moderate oven (350 degrees) for 35 minutes. Serve hot with dish of crushed pineapple to sprinkle over each "papoose" as desired.
*Raw smoked ham is an oxymoron, since smoking "cooks" the ham, but that's what the recipe said.
If you'd like to read the first chapter of In High Cotton, go to https://anemulligan.com/georgia-magnolias-series and scroll to the DOWNLOADS
Blurb for In High Cotton
Southern women may look as delicate as flowers, but there's iron in their veins.
While the rest of the world has been roaring through the 1920s, times are hardscrabble in rural South Georgia. Widow Maggie Parker is barely surviving while raising her young son alone. Then as banks begin to fail, her father-in-law threatens to take her son and sell off her livelihood—the grocery store her husband left her. Can five Southern women band together, using their wisdom and wiles to stop him and survive the Great Depression?
Available online at Amazon, LPCBooks, Target, and in bookstores.
What people are saying about In High Cotton:
Mulligan pens a story full of southern charm with a cast of characters in a cute Georgia town you won't easily forget. Makes me want to sit down with the lot of them for a glass of sweet tea. — New York Times Bestselling Author, Rachel Hauck
The perfect marriage of Southern charm and dramatic tension, author Ane Mulligan takes the reader by the hand, immersing you in a story world you won't want to leave. The women of In High Cotton are strong, brave, and compassionate, role models from the past who are every bit as relevant to women today. Personally, I think this is Ane's best work ever! – Michelle Griep, Christy Award winning author of Once Upon a Dickens Christmas
DON'T FORGET TO LEAVE A COMMENT TO BE PLACED IN THE DRAWING TO WIN AN EBOOK COPY OF IN HIGH COTTON BETWEEN NOW AND TUESDAY), SEPTEMBER 1ST AT MIDNIGHT MDT.
BY LEAVING A COMMENT, YOU GRANT PERMISSION FOR YOUR EMAIL TO BE REVEALED TO THE AUTHOR IF YOU ARE THE WINNER TO FACILITATE RECEIPT OF YOUR BOOK.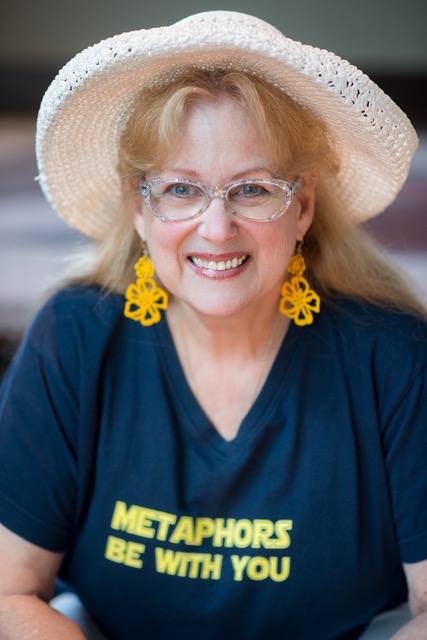 Ane Mulligan has been a voracious reader ever since her mom instilled within her a love of reading at age three, escaping into worlds otherwise unknown. But when Ane saw PETER PAN on stage, she was struck with a fever from which she never recovered—stage fever. She submerged herself in drama through high school and college. One day, her two loves collided, and a bestselling, award-winning novelist emerged. She lives in Sugar Hill, GA, with her artist husband and a rascally Rottweiler. Find and connect with Ane:
SUBSCRIBE TO PATTI'S BLOGS HERE