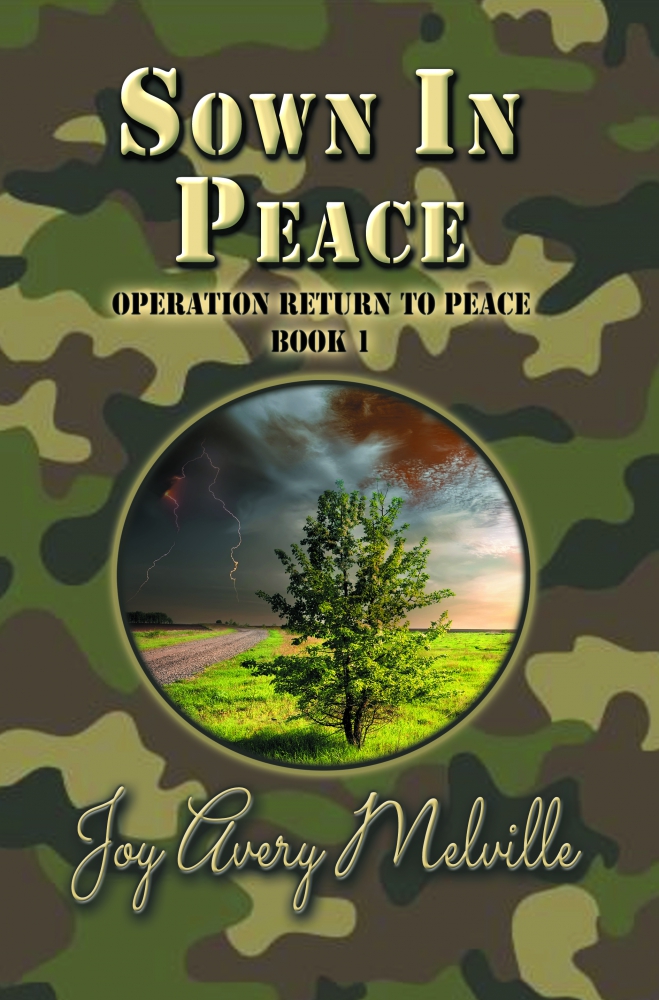 FEATURED BOOK: Sown In Peace
AUTHOR: Joy Avery Melville
PUBLISHER: Independently published through KDP/AMAZON
GENRE: Christian Contemporary Women's Fiction with a blend of Romance
SERIES OR STAND ALONE: Book 1 in Operation Return To Peace Series
TARGET AGE: 18+
IT IS MY PLEASURE TO WELCOME AUTHOR JOY AVERY MELVILLE TO PATTI'S PORCH. JOY TALKS ABOUT TWO VERY SPECIAL AMERICAN WOUNDED WARRIORS WHO SHARED THEIR PERSONAL EXPERIENCES WITH HER TO ENRICH THE CONTENT OF HER NOVEL.
JOY IS OFFERING A GIVEAWAY! SIMPLY LEAVE A COMMENT BELOW TO ENTER THE DRAWING FOR A SIGNED PAPERBACK COPY OF SOWN IN PEACE.
IT WOULDN'T BE THE SAME WITHOUT THEM
by
Joy Avery Melville
Sown In Peace would not be the story it is without some amazing input from two of America's wounded warriors, but let me back up just a little. After God gave me the idea for this novel, and after I quit arguing with him about writing it, I did a mammoth amount of reading from non-fiction books I purchased at Amazon.com. I knew it wasn't enough. There was a niggling within that had me sensing a need to dig deeper, which led me to pray for a human resource. Someone who'd been there and done the things I wanted to include in my novel. Someone who wouldn't fear talking about their take away from their years of service.
Since I don't believe in coincidences, I can say with all sincerity, God nudged two people to answer my prayers. Through an editing client, I met an extraordinary soldier… a wounded warrior. Then, God connected me with another outstanding Army wounded warrior through the editor of my books. These two men, Jeremy Rockstroph (Rock) of Indiana and Keith Youngblood (Big guy) of Texas have PTSD, and yet, were willing to open up and give me insight into that devastating result of their service to our country. They were able to share what no text book or reference source I'd been through had given me. These soldiers gave me what I needed so badly for the characters in the story.
When I first interviewed each of them, it was to gain information as to military terms, the types of vehicles and how they were used, base life, and the atmosphere. Then, as I spent time with them over the many months we talked, via email, FB Chats, by phone, email, and even in person with Rock, I learned they had so much more to say that would impact the novel. These men shared their very hearts with me, bringing so much more life to the novel and two very important characters.
I am grateful for the ideas God put in my head and heart, the strength He gave me to put them into book form, but my life has been changed for having known these men. I will be forever indebted to them… the heroes I am now privileged to call family!
Lest you think this story is all about military life and PTSD, I promise, there are emotional and romantic elements running through this novel. See below ~
The war she was forced to leave behind was nothing compared to the battle she faces within and at home.
One thing God has allowed me, while writing the genre He nudged, pushed, and then affirmed I write, is a strong Romance thread and ultimately a sigh-worthy ending. Something my Advanced Readers have assured me, is there.
Back Cover Blurb for Sown In Peace
How much can one wounded soul take?
Victoria (Tori) Archer has the heart of a soldier. Taken down by an IED during her fourth deployment, she's permanently separated from her military career and left with physical scars as well as PTSD. Moving back to her hometown of Three Rivers, Michigan, she's forced by circumstances to live with an irascible and unsympathetic aunt. Tori's battle with pain, horrific memories, and loss of independence creates a deep yearning for peace. Will God grant her even a small measure of it?
Retired Military Dog Handler Griffin (Griff) McKay turns to training dogs at his farm for wounded warrior therapy, desiring to bring former military men and women emotional and mental healing. Implementing his plan proves to be more difficult than visualized with the arrival of one stubborn soldier. Why has God placed that particular warrior in his path?
DON'T FORGET TO LEAVE A COMMENT TO BE PLACED IN THE DRAWING TO WIN A SIGNED PAPERBACK COPY OF SOWN IN PEACE BETWEEN NOW AND TUESDAY), SEPTEMBER 22ND AT MIDNIGHT MDT. (U.S. residents only eligible)
BY LEAVING A COMMENT, YOU GRANT PERMISSION FOR YOUR EMAIL TO BE REVEALED TO THE AUTHOR IF YOU ARE THE WINNER TO FACILITATE RECEIPT OF YOUR BOOK.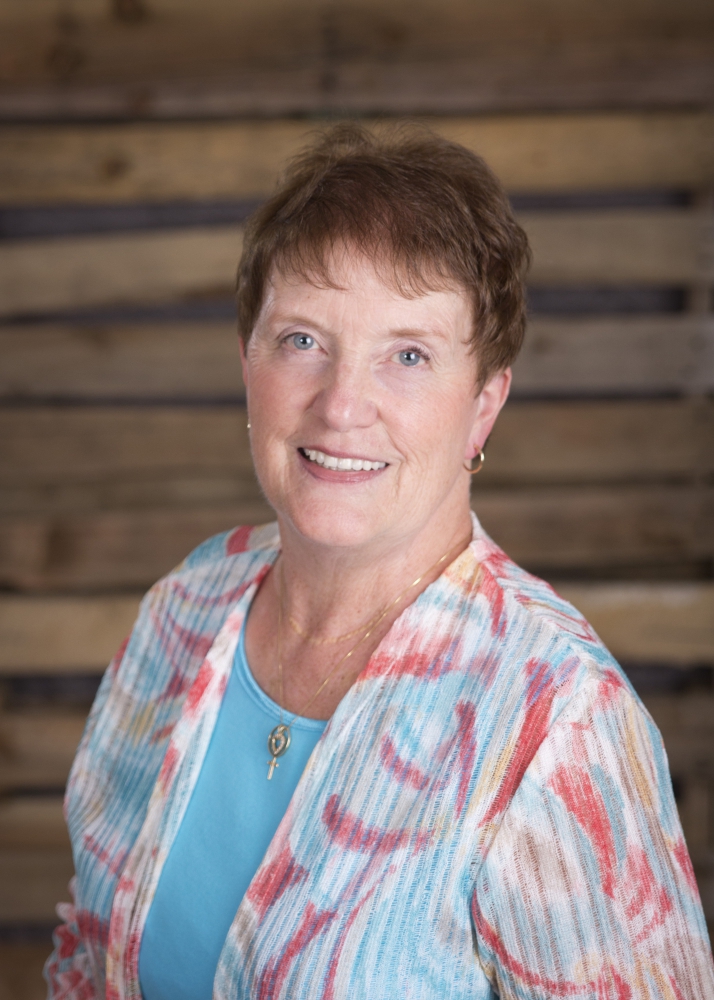 Joy Avery Melville's heart's desire is to be the author God has called her to be by sharing Him with readers in such a way they long to have a deeply committed personal relationship with Jesus Christ as Lord.
Fully intending to write Historical Romance—had in fact— she had no plans to deviate from that. God had something else in mind for that 'call' He'd made on her life back in 1967. A mere eighth grader at the time, she had no clue about the topics she'd be drawn to write about.
Surrendering to the genre God placed on her heart has given Joy new insight into the hearts and lives of those who too often hurt in silence.
The settings of Joy's books are near where she lives in Schoolcraft, Michigan with her husband of 47 + years and their 23 mo-old Yorkie, Is-A-Bella Bindi, (Is-a-beautiful little girl) who thinks she's a much larger breed with tomboy tendencies.
Joy loves to hear from readers and will respond!
Connect with Joy:
Email [email protected]
Twitter https://twitter.com/Journeystojoy
Blog https://www.journeystojoy.net
Facebook Author Page http://facebook.com/jamauthor
Facebook Personal Page http://facebook.com/joy.averymelville
Amazon https://www.amazon.com/author/joyaverymelville
Goodreads https://www.goodreads.com/joyjournalinggmailcom
Bookbub https://www.bookbub.com/profile/joy-avery-melville