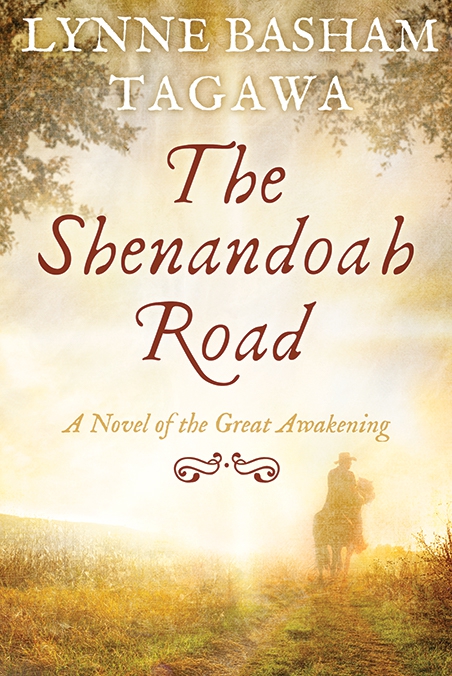 Featured Book: The Shenandoah Road: A Novel of the Great Awakening
Author: Lynne Basham Tagawa
Publisher: Blue Rock Press
Genre: Historical Fiction
Series: Book One in The Russells series
Target Age: Adult / General (clean enough for teens)
IT IS MY PLEASURE TO WELCOME AUTHOR LYNNE BASHAM TAGAWA TO PATTI'S PORCH. LYNNE TALKS ABOUT THE GENRE THAT FASCINATES HER MOST AND WHY.
LYNNE IS OFFERING A GIVEAWAY! SIMPLY LEAVE A COMMENT BELOW TO ENTER THE DRAWING FOR WINNER'S CHOICE OF A PRINT OR EBOOK COPY OF THE SHENANDOAH ROAD: A NOVEL OF THE GREAT AWAKENING.
WHAT GRABS YOU?
by
Lynne Tagawa
What is your favorite kind of book? Some like Amish fiction, while others prefer contemporary thrillers. I tend to go through seasons.
For a while it was medical fiction. Then I enjoyed a trilogy by Joel Rosenberg. Later I discovered Pride and Prejudice for free on kindle. Can you believe I'd never read it?
I love history, so yes, historical fiction is a no-brainer for me, especially if I can find clean but well-crafted stories. I've enjoyed a number of Christian authors—some not as well known as others. Frequently I'll ensconce myself in the past.
But history hasn't always been my thing. It really started when I wrote a Texas history curriculum for a school at which I taught. You know how textbooks are—boring. As I did some investigation, I discovered that the real people and real events were anything but. So, I wrote the curriculum like a novel. What would it have been like to be in that cabin hearing Sam Houston thunder that he would not take up the sword against Santa Anna unless Texas had its own government? Otherwise they'd be bandits in the sight of the nations of the world! It was 1776 all over again . . .
Fast-forward a few years. After learning how to write "real" fiction on a debut novel, I had this itch to time-travel again. My next project was marinating in the back of my head even before I'd finished the first.
You see, many stories are set in certain time periods. The Civil War. The Revolutionary War. And while those periods are interesting, I had some other things in mind, including the Great Awakening.
What would it have been like to live during that time, when Jonathan Edwards delivered the famous sermon, "Sinners in the Hands of an Angry God," and George Whitefield preached to multitudes, sometimes in the fields, because ministers denied him their pulpits, or because churches were simply too small?
Of course, not everyone actually heard these men speak. But many were affected. Benjamin Franklin sold printed sermons and Isaac Watts' hymnbook started flying off his shelves.
Not everyone approved. The more I researched, the more complicated it seemed. Kind of like today. They were real people with real limitations and occasionally, fiercely held opinions.
And in the midst of it all, people lived and suffered, loved and died. My story is about people like that.
You might not always choose historical fiction, or fiction with some pretty obvious "Christian" content, but is it a season for something new? Come with me to 1744!
Back cover copy for The Shenandoah Road
John Russell's heart aches from the loss of his wife, but the Shenandoah Valley frontiersman needs to marry again for his daughter's sake. At first, he believes he has found the right young woman, despite their differences in background, but his faith falters when time reveals she isn't quite what she seemed. Can he truly love her? And what about his own failings?
Unlike her disgraced sister, Abigail Williams obeys the Commandments. At least, she thinks herself a Christian until a buckskin-clad newcomer courts her. He treats her kindly but also introduces her to a sermon by the controversial preacher, George Whitefield. Her self-righteousness is shattered, and she wonders about their relationship. If she confesses her lack of faith, will John continue to love her?
Reviews of The Shenandoah Road
"Lynne Tagawa transports readers into the faith and hope, and sorrows and fears of 18th century colonial America. While other books feature the raw grit of frontier colonial life, this book goes deeper and reveals the heart." —Douglas Bond, author of numerous books, including War in the Wasteland and Hostage Lands.
"The Shenandoah Road is an authentic and engaging journey back to the challenges of settling in the Shenandoah Valley" —Laura Hilton, author of Firestorm (Whitaker House, 2018)
"Raw, realistic, and historically packed, this story will make you think. If you enjoy stories with deep theological themes, you will enjoy this." —Amber Schamel, author of Solve by Christmas, winner of the 2018 Christian Indie Award
DON'T FORGET TO LEAVE A COMMENT TO BE PLACED IN THE DRAWING TO WIN CHOICE OF A PRINT OR EBOOK COPY OF THE SHENANDOAH ROAD: A NOVEL OF THE GREAT AWAKENING. BETWEEN NOW AND TUESDAY, SEPTEMBER 29TH AT MIDNIGHT MDT.
BY LEAVING A COMMENT, YOU GRANT PERMISSION FOR YOUR EMAIL TO BE REVEALED TO THE AUTHOR IF YOU ARE THE WINNER TO FACILITATE RECEIPT OF YOUR BOOK.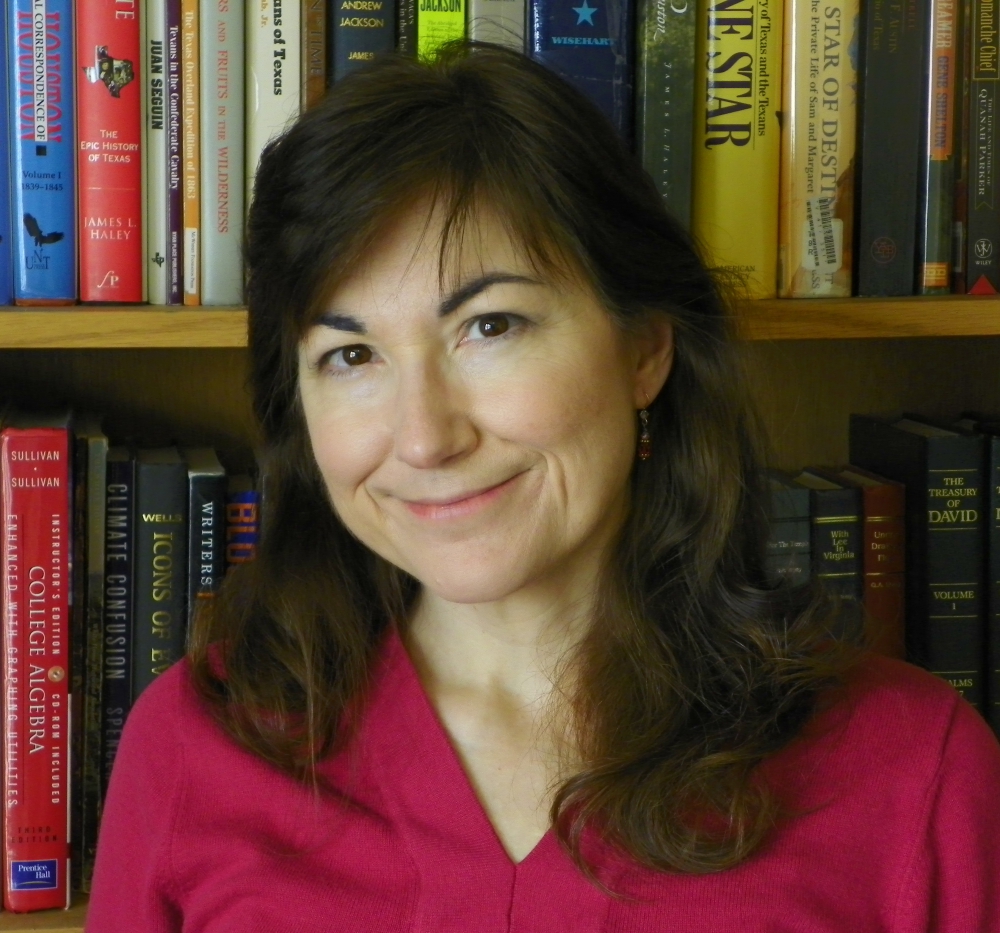 Lynne Tagawa is married with four grown sons and three marvelous grandbabies. She's written a Texas history curriculum in narrative form, Sam Houston's Republic, and The Shenandoah Road, a story of the Great Awakening, was published in 2018. Lynne lives with her husband in South Texas. Visit Lynne at her website, www.lynnetagawa.com
SUBSCRIBE TO PATTI'S BLOGS HERE