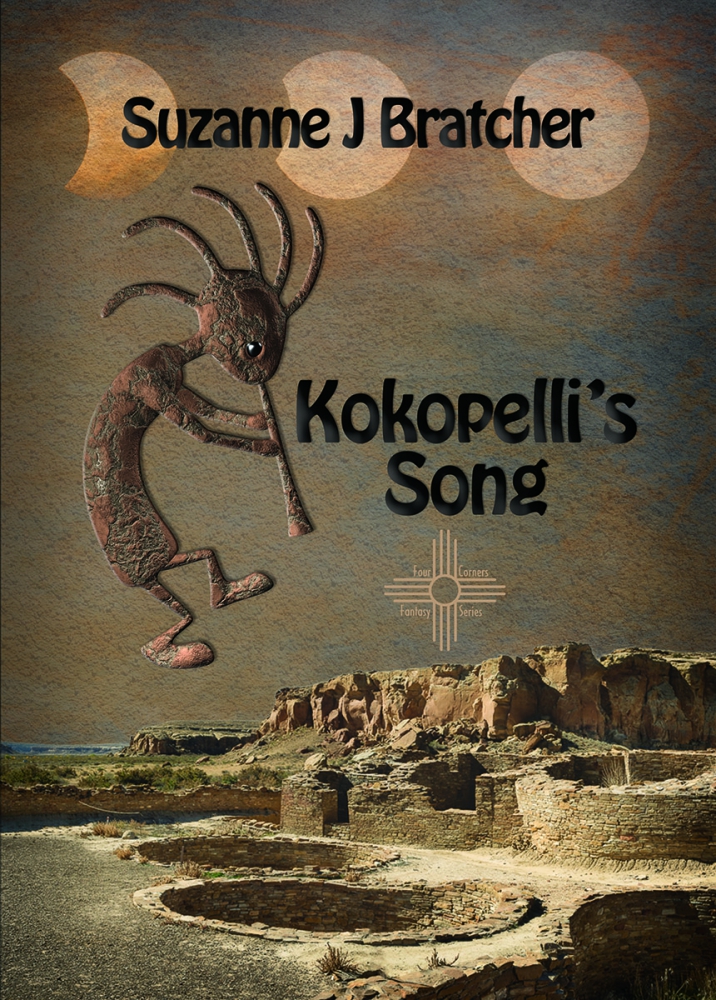 FEATURED BOOK: Kokopelli's Song
AUTHOR: Suzanne J Bratcher
PUBLISHER: Scrivenings Press
GENRE: Clean Fantasy
SERIES OR STAND ALONE: Stand Alone
TARGET AGE: teen-adult
IT IS MY PLEASURE TO WELCOME AUTHOR SUZANNE BRATCHER TO PATTI'S PORCH. SUZANNE SHARES HOW A BOOK TITLE IDEA AND A TRIP TO A NATIONAL HISTORIC PARK LED TO THE CREATION OF A NOVEL.
SUZANNE IS OFFERING A GIVEAWAY! SIMPLY LEAVE A COMMENT BELOW TO ENTER THE DRAWING FOR A SIGNED PRINT COPY OF KOKOPELLI'S SONG.
THE STORY BEHIND KOKOPELLI'S SONG
by
Suzanne Bratcher
Stories begin in all sorts of ways. A vivid character badgers her writer into discovering plot. A nagging conflict forces the writer to search for characters. Even a setting can grab hold, refusing to let go until the writer tells the stories that haunt that place. The most difficult stories to write begin with a title, leaving the author to uncover plot, characters, and even setting. Kokopelli's Song started that way.
Kokopelli, a flute player that appears on carved on rock faces from South America all the way to the pueblo ruins of Utah and Arizona, is a popular icon throughout the Southwest. He appears in flashing neon, on letterhead, on T-shirts, and in scholarly works. As familiar a figure as he is, no one knows what song he plays on his red cedar flute.
One afternoon the title Kokopelli's Song popped into my head. It remained just a title for a couple of years—until the first time I visited Chaco Culture National Historic Park in New Mexico. As I hiked through the ruins left by an advanced civilization that flourished between the 900 and 1150 AD centuries, I could hardly take in what I was seeing. I had visited the pyramids in Mexico and read about Machu Picchu in Peru, but I had no idea anything like these massive ruins existed in the United States.
I bought a book, which led me to more books. I learned that instead of being a residential center like Mesa Verde, Chaco was a ceremonial center. People came from all over the Four Corners region (New Mexico, Arizona, Utah, Colorado) for ceremonies at different times of the year. The archaeological record showed that the ceremonies stopped abruptly. But, unlike most ancestral Puebloan (sometimes called "Anasazi") centers, Chaco was not simply abandoned. Instead, the keepers dismantled the kivas (ceremonial rooms) with the same care used to build them, deliberately burning each kiva after it was dismantled. Archeologists knew burning was a purification ritual, but they didn't know the cause of the desecration.
The more I read, the more intrigued I became. I returned to Chaco. On my second visit, I joined a ranger talk and learned about macaw feathers, seashells, and copper bells found in the kivas that proved trade between Chaco, South America, and even the west coast of North America. I hiked more of the ruins and saw a petroglyph that accurately tracked the complicated cycle of the moon, a path not discovered by any other civilization until the advent of computers.
The third time I visited Chaco, I camped under the stars. Early the next morning I heard the haunting strains of a Native American flute. I followed Kokopelli's song, but I couldn't find the flute player. As I left Chaco Canyon that day, a plot began taking shape in my imagination, a hero's journey to keep ancient cosmic forces of evil from re-entering our world.
I found the journey on an antique rug in a home behind a trading post on the Hopi Reservation. The swastika, woven into the rug long before Hitler ever commandeered the ancient symbol for his evil empire, represented the legendary journey of the pueblo people to each of the four cardinal directions.
In my story West was Old Oraibi, a pueblo founded about the same time Chaco was closed. South was El Morro National Monument, the site of another prehistoric pueblo. East was Cochiti, a contemporary pueblo near Santa Fe, New Mexico. North was Chimney Rock National Monument, the ruin of a lunar observatory from the time of Chaco. Chaco Canyon was the Center. Since I had already visited Old Oraibi and Cochiti Pueblo, I made a trip to see El Morro and Chimney Rock.
Now my story needed compelling characters. As the plot and setting developed, I had Kokopelli, Chacoan witches trying to re-enter our world, and four shamans (one from each direction) determined to keep them out. I found the heroes in a Hopi legend about twins, a boy and girl, who were given special powers to survive a difficult journey. The twins in my story had one foot in each world. Separated because of their mother's death when they were five, Amy grew up in Virginia; her brother Mahu (another Hopi word for Kokopelli) grew up on the Hopi reservation. It all began when Amy and Mahu were about to turn eighteen—on the day the thousand-year-old Tokpela Moon would open a door for the witches into our time.
Watch the trailer
Book Blurb for Kokopelli's Song
When seventeen-year-old Amy Adams finds her father's family and a lost twin brother on the Hopi reservation in Arizona, she stumbles into a struggle between shamans and witches that spans a thousand years. After Mahu is attacked and a Conquistador's journal stolen, Amy and her new friend Diego set out on a dangerous quest to find and perform the ceremony that can stop ancient evil from entering our world.
But Amy and Diego are not alone as they race against time measured by a waxing moon. Kokopelli's song, the haunting notes of a red cedar flute, guides them along the migration route sacred to pueblo peoples: West to Old Oraibi, South to El Morro, East to Cochiti Pueblo, North to Chimney Rock, and finally to the Center—and the final confrontation—in Chaco Canyon.
Note: Kokopelli's Song will be FREE on Amazon TUESDAY (9/29). One day only!
DON'T FORGET TO LEAVE A COMMENT TO BE PLACED IN THE DRAWING TO WIN A SIGNED PRINT COPY OF KOKOPELLI'S SONG BETWEEN NOW AND TUESDAY, OCTOBER 6TH AT MIDNIGHT MDT.
BY LEAVING A COMMENT, YOU GRANT PERMISSION FOR YOUR EMAIL TO BE REVEALED TO THE AUTHOR IF YOU ARE THE WINNER TO FACILITATE RECEIPT OF YOUR BOOK.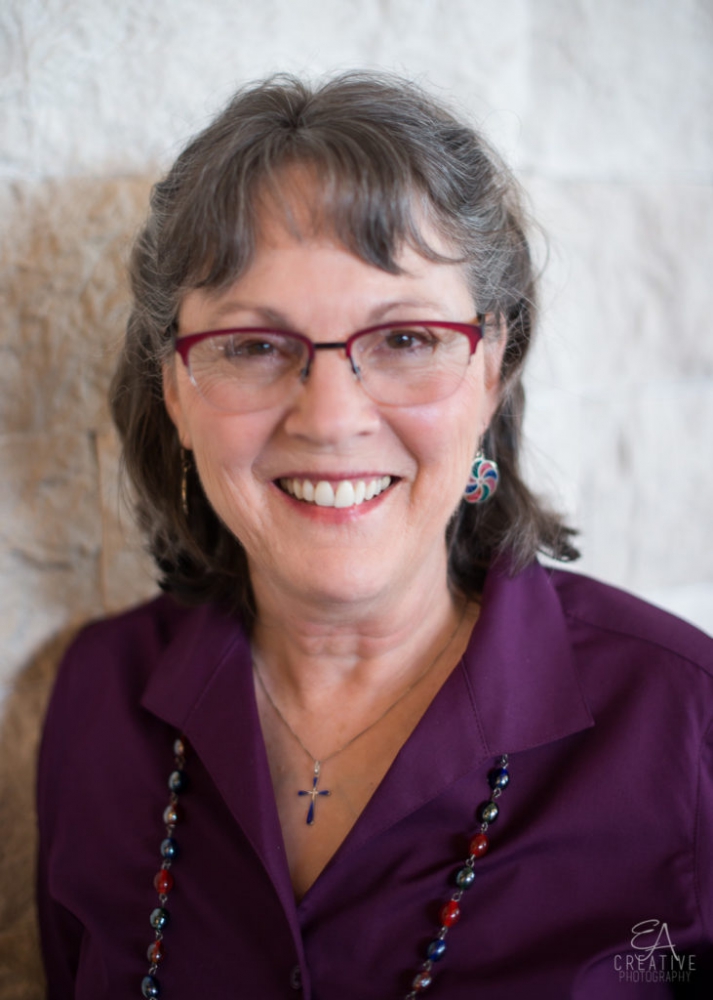 Professor Emeritus, Northern Arizona University, Suzanne J. Bratcher lives in the foothills of the Ouachita Mountains of central Arkansas with her two rescue cats, Scamp and Mini Pearl. A passionate reader since her first encounter with Dick and Jane, she delights in spinning adventures set in the majestic, mysterious Southwest. She is the author of The Copper Box, The Silver Lode, and Kokopelli's Song. When she's not writing, she reads, quilts, and watches the many birds that come to her feeders. Visit Suzanne online:
webpage https://suzannebratcher.com.
Facebook https://facebook.com/authorsuzannebratcher
Instagram https://instagram.com/suzanne.bratcher.5/
SUBSCRIBE TO PATTI'S BLOGS HERE