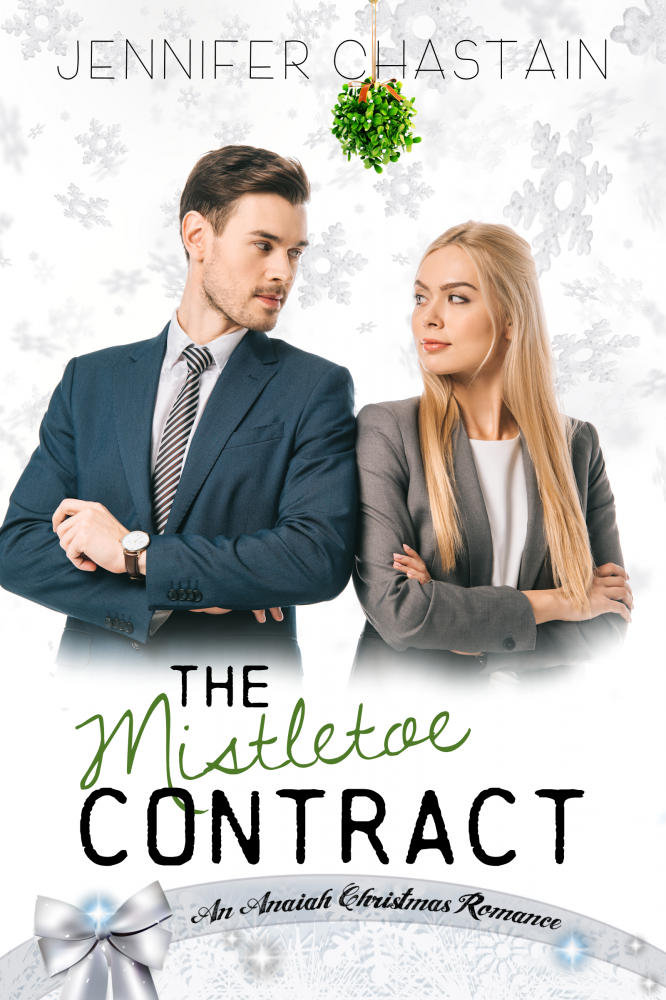 FEATURED BOOK: The Mistletoe Contract
AUTHOR: Jennifer Chastain
PUBLISHER: Anaiah Press
GENRE: Contemporary Romance
SERIES OR STAND ALONE: Stand alone
TARGET AGE: 21 and up
IT IS MY PLEASURE TO WELCOME AUTHOR JENNIFER CHASTAIN TO PATTI'S PORCH. JENNIFER SHARES HOW SHE REFLECTS HER LOVE FOR CHRISTMAS, ROMANCE, AND GOD IN HER DEBUT NOVEL.
JENNIFER IS OFFERING A GIVEAWAY! SIMPLY LEAVE A COMMENT BELOW TO ENTER THE DRAWING FOR AN EBOOK COPY OF THE MISTLETOE CONTRACT.
THE MOST WONDERFUL TIME OF THE YEAR
by
Jennifer Chastain
The holiday season is just around the corner, and we've been inundated with everything Christmas since before Halloween. But you know what? I'm fine with that because, hands down, Christmas is my favorite time of the year. I love a cheery fire in the fireplace on a cold and dreary winter night. I love to drive around town and look at all the Christmas lights. And when I finally have all my Christmas decorations up and the tree is decorated, I like to turn off all the lights, except the white lights on the tree. The warmth from the fireplace and a hot cup of chocolate keep me company while I read.
Do you have a special spot or chair where you like to read? Do you prefer outdoors under a large shade tree? Or something warm and cozy?
In my debut novel, The Mistletoe Contract, I tried to create several welcoming scenes for my main character, Meredith. One scene, we find her sitting in the family room, no lights on except the lights from the Christmas tree creating a glow in the room, along with a fire.
I love to read about characters who get a second chance at love. But I wanted a little bit of different twist on my story.
I'm a fan of Married at First Sight, a reality show where couples are matched and don't meet each other until their wedding day. The participants go through a rigorous vetting process and are matched on compatibilities as well as temperament and life goals. I wanted my characters to get married. In addition to getting married, my two main characters, Nate and Meredith, weren't strangers, but these two had a not-so-pleasant history together. There had to be obstacles in place before they could reach their happily-ever-after.
After plotting out the book outline, I knew I wanted to write a sweet, modern-day marriage of convenience story that took place during the Christmas holidays. As I delved into Nate and Meredith's backstories, their hopes and dreams slowly came into focus. But for my couple, I added the element of faith, since God is the only one who can heal our hurts. I even included a real town in the story, McAdenville, NC. This small town is nestled close to the NC/SC line and used to be an old mill town. After the mills closed, McAdenville had to reinvent itself. So, the town became known as "Christmas Town USA". The entire town is decorated in Christmas lights, homes have elaborate displays in their front yards, and carols are played over the loudspeakers in the center of town. The lights are so bright, the entire town is seen from miles away. Now, people drive from hundreds of miles away, just to walk through the town, look at the lights, and spend time with their families. This town evokes a slower pace that seems to have gotten lost in the hustle and bustle of preparing for the holidays.
Christmas is a time of rebirth and renewal. After all, Christ was born to give us new life. I wanted these same themes of redemption, renewal and second chances to be evidenced not only in this sweet, contemporary romance but in all my stories. My prayer for all my readers is that they (and you) will experience the love, peace, and joy that only faith in Jesus can bring. May you all have a very merry Christmas!
Book blurb for The Mistletoe Contract
He needs a wife. She needs money. Is their modern-day marriage an answer to their prayers or a disaster waiting to happen?
Confirmed bachelor Nathan Rutledge shut his heart to romance when he was forced to break the heart of the only woman he loved. Now, with his father's retirement from the family conglomerate, the torch has been passed to him. But there are two problems—first, he needs a wife in order to take over the family business. Second, someone has been embezzling company funds. With the pressure mounting, and time expiring to find both a wife he can trust and the thief, Nate needs a Christmas miracle.
Forensic Accountant Meredith Mitchell's life is in shambles. Her mother needs a lifesaving transplant, Mom's medical bills have bankrupted Meredith's meager savings, and she's sold everything of value, but it's still not enough. Worse, she's now tasked with discovering accounting errors for a new client—none other than Nathan Rutledge—the same man who gave her a broken heart for Christmas eight years ago.
Meredith wants to run. Nate wants the chance to right his wrongs. When he proposes a modern-day marriage of convenience, she balks at the idea. But he desperately needs a wife, and she really needs the money he offers. Is this the answer to her prayers? Or will this mutually beneficial arrangement re-open old wounds that can't be healed?
Amazon buy link
DON'T FORGET TO LEAVE A COMMENT TO BE PLACED IN THE DRAWING TO WIN AN EBOOK COPY OF THE MISTLETOE CONTRACT BETWEEN NOW AND TUESDAY, NOVEMBER 24TH AT MIDNIGHT MST.
BY LEAVING A COMMENT, YOU GRANT PERMISSION FOR YOUR EMAIL TO BE REVEALED TO THE AUTHOR IF YOU ARE THE WINNER TO FACILITATE RECEIPT OF YOUR BOOK.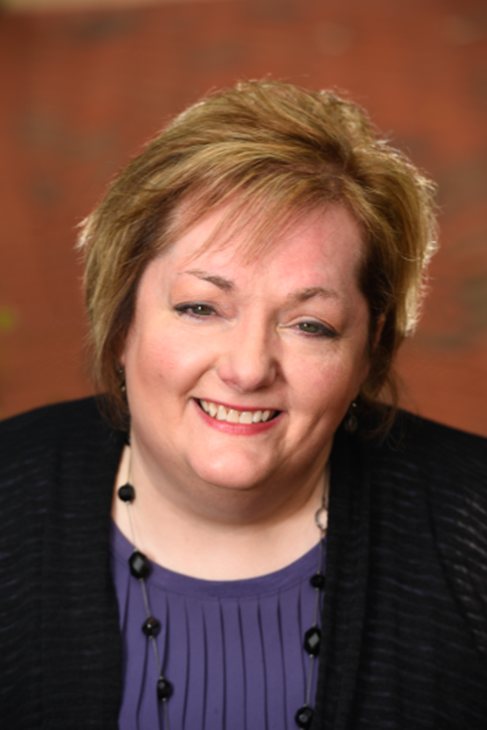 Jennifer Chastain is a member of ACFW and Novel Academy. She was a finalist in the Touched by Love contest, sponsored by the Faith, Hope, and Love chapter of RWA. Her contemporary romance stories contain the themes of redemption, grace, and forgiveness.
A hopeful romantic, Jennifer loves dark chocolate, Diet Coke, and romantic movies. She always loved reading and making up stories as a child. Growing up in the snowy North, Christmas has always been her favorite holiday.
She and her husband have been married for over 25 years and they are permitted to co-exist with their black rescue cat.
Connect with Jennifer:

Website
Instagram
Twitter
Facebook
Newsletter

SUBSCRIBE TO PATTI'S BLOGS HERE