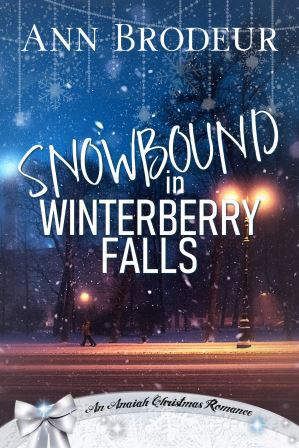 FEATURED BOOK: SNOWBOUND IN WINTERBERRY FALLS
AUTHOR: Ann Brodeur
PUBLISHER: Anaiah Press
GENRE: Inspirational Christmas Romance
SERIES OR STAND ALONE: Stand alone
TARGET AGE: 30-55
IT IS MY PLEASURE TO WELCOME AUTHOR ANN BRODEUR TO PATTI'S PORCH. ANN INTRODUCES HER DEBUT NOVEL AND SHARES A HOLIDAY FAMILY RECIPE.
See below for Ann's US reader giveaway opportunity!
SCENTS OF THE SEASON: CHRISTMAS FOOD
Gingerbread Houses. Shortbread cookies. Candy Canes. Hot Chocolate. Chocolate truffles. Molasses cookies. Cut-out sugar cookies loaded with icing and candy balls.
Tourtière, a selection of specialty cheeses and a Bûche de Noël.
Have I made you hungry yet?
It's getting close to that time of year where our home will be filled with the scents of the season. I'll soon pull out my book of old family recipes (both mine and my husband`s) and sort through our favourites before deciding what will be on our Christmas table this year.
I married a French-Canadian and food is a BIG deal – especially at Christmas.
I've had to learn how to make some traditional dishes and spice up my tasteless concoctions (I grew up in a home where salt and pepper or nothing at all was enough). And I must admit, spices make all the difference in the world. Especially a sprig or two of dried lavender. Seriously – try it sometime. You'll be surprised.
In my debut novel, SNOWBOUND IN WINTERBERRY FALLS my heroine is a diabetic, but it doesn't keep her from indulging once in a while. After all, Winterberry Falls, VT is the place to visit at Christmas with their month-long festival. You can bet cookies and gingerbread houses make an appearance. And some of the creations are pretty hard to resist. Even for a fictional character.
As my early Christmas gift to you, I'd like to share an old family recipe. It's one of my favourites (though I'm still tweaking it to make it more enticing for a particular palette in our house).
GRANDMA LIL'S SHORTBREAD COOKIES
½ cup cornstarch
½ cup icing sugar/confectioner's sugar
1 cup sifted all-purpose flour
1 cup softened butter
Preheat oven to 300 degrees.
Sift together the first three ingredients in a bowl. Blend butter into dry ingredients with a spoon or clean fingers until soft, moist dough is formed. Shape into 1 inch diameter balls. Place on ungreased baking sheet about 1 ½ inches apart. Flatten cookie with lightly sugared fork.*
Bake in oven for 20-25 minutes or until cookie edges are lightly browned.
Makes 3-4 dozen cookies
*Garnish with maraschino cherry quarters, decorative sugar crystals or dried cranberries before baking. Also yummy plain.
How about you? Do you have favourite dishes you make for Christmas? Have you ever read a novel that inspired you to bake or cook?
*From November 20-22, visit JustReads Publicity Tours for a list of blogs hosting excerpts from SNOWBOUND IN WINTERBERRY FALLS, and enter the US reader giveaway.
Blurb for SNOWBOUND IN WINTERBERRY FALLS by Ann Brodeur
Unwrapping their past – one secret at a time.
Owning her own PR firm is all reporter Stephanie Clark wants for Christmas, but the idea of running a prestigious election campaign in the country's capital throws her stomach into knots. A last minute vacation road trip to focus and seek God's direction for her life ends up in disaster when she gets caught in the worst snowstorm to hit Vermont in over a decade, crashing her into a small town and the one person she'd rather forget.
Former photojournalist Jason Miller hadn't planned on being solely responsible for saving his family business from financial ruin. He's barely keeping the newspaper in print, his News Editor has gone AWOL during the town's most celebrated holiday festival, and reports of missing Christmas decorations have everyone on edge.
When a desperate knock at the newsroom door brings a ghost from Christmas past back into his life, can Jason make up for his prior behavior without breaking his promise to Stephanie's father? Will Stephanie's quest to solve the town's Christmas caper—and uncover the truth about Jason's disappearance—cost her everything she's ever wanted?
Purchase links:
Ebook Canada: https://amzn.to/3529fZe
Ebook US: https://amzn.to/3p48B5y
Paperback: https://bit.ly/36aKN7h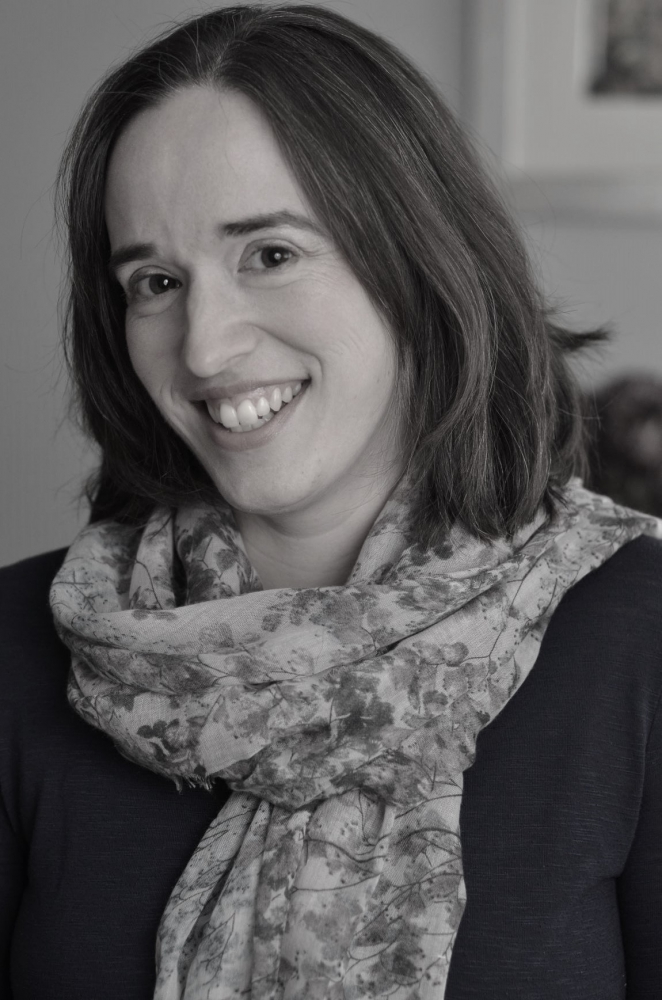 ANN BRODEUR is an award-winning novelist who writes inspirational and contemporary romances offering sweet hope and happy endings.
When she's not reading, writing, chasing after her kids or enjoying long chats with her husband, Ann can be found drinking coffee, that's been reheated several times throughout the day. She aspires to someday drink a hot beverage in one sitting. Connect with Ann:
Join other readers in finding out the latest news from Ann and for bookish fun, by signing up for my newsletter on my website: http://brodeurwrites.com/
Check out novel inspiration, book reviews and more on my Pinterest page: https://www.pinterest.ca/brodeurwrites
Follow and Like my author page: https://www.facebook.com/annbrodeurauthor
GoodReads: https://www.goodreads.com/author/show/20786619.Ann_Brodeur
BookBub: https://www.bookbub.com/authors/ann-brodeur
Amazon: http://ow.ly/AM7K30rl3xC
SUBSCRIBE TO PATTI'S BLOGS HERE