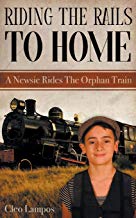 Featured Book: Riding the Rails to Home: A Newsie Rides the Orphan Train
Author: Cleo Lampos
Publisher: Reliant Publishing, a division of Redemption Press
Genre: Historical Fiction
Series or Stand Alone: Stand Alone
IT IS MY PLEASURE TO WELCOME AUTHOR CLEO LAMPOS TO PATTI'S PORCH. CLEO SHARES HOW SHE DREW ON HER OWN EXPERIENCES TO CREATE HER HISTORICAL NOVEL.
CLEO IS OFFERING A GIVEAWAY! SIMPLY LEAVE A COMMENT BELOW TO ENTER THE DRAWING FOR A PAPERBACK COPY OF RIDING THE RAILS TO HOME: A NEWSIE RIDES THE ORPHAN TRAIN.
RIDING THE RAILS TO HOME: A NEWSIE RIDES THE ORPHAN TRAIN
by
Cleo Lampos
As Mark Twain advised, "Write what you know."
As I rounded the bend at sixty years of age, an unexplored historic period opened in front of me. The late 1800's and the orphan train saga. Reading book after magazine article for three years, the lives of Irish immigrants who gave up their children to strangers in the West tugged at my conscience. I met four surviving train riders at the Little Falls, MN, Orphan Train Reunion. Visiting the Orphan Train Museum in Concordia, Kansas, completed my research. To answer the question of who adopted these unwanted cast offs, the book, A Mother's Song, was written. Circumventing the 36,000 homeless ragamuffins who roamed the streets of NYC every year, were foundlings whose survival depended on the Sisters of Charity orphanage. These infants rode the orphan trains to Louisiana.
But, the group of urchins who broke my heart was the newsies.
The newsies at the end of the nineteenth century controlled the corners of New York City with their sale of Pulitzer and Hearst's newspapers. These gutsy boys, some as young as five, secured their site because their livelihood depended on it. At night, they slept at the News Boys Lodging House where access to food, clothing and education existed. Scrappy youngsters, they worked hard to beat off life-on-the- streets where too many decisions proved life-shortening. As I researched this group of waifs and read their stories, their PTSD reactions to situations resonated with me.
They were just like the boys in my classroom whose emotions seemed predictable and understandable. Most teachers do not gravitate to the behavior disordered/emotionally disturbed youngsters. I did because their experiences mirrored my own. At age three, my father died. At four, my teenaged brother pretended to shoot Santa as he flew over the cottonwood trees. My mother lived on a minimalistic budget with no safety net. After first grade, a step father took our family from our Colorado home to a farm in Iowa where he became an abusive alcoholic. The teacher at the country school brought her daughter's outgrown winter coats for my sister and I to wear. After attending nine different schools in three states, I graduated from high school. Oh, a stint in foster care interrupted my junior high years. So, the thoughts from the boys in my classroom never shocked me as their teacher. There was always a familiarity in their reactions to the injustices of life.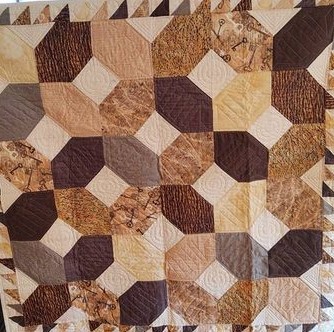 Creating the book, Riding the Rails to Home: A Newsie Rides the Orphan Train, emerged from the iconic advice to authors: "Write what you know." With the historic background of the newsies and having read countless memoirs of orphan train riders, the factual part of the book flowed easily. The overlay of details grew with knowledge of the time period. But, the emotions of the book combine the raw outbursts of my students with my own scarred view of life. As Stephen moves from homeless to adopted, his journey includes aspects from the many stories I had read. Fiction and nonfiction stream seamlessly in this historic novel of a New York City Irish boy in search of a "forever family". There is a strong religious aspect to Stephen's quest because the premise in the novel is that God is involved in the lives of those who let Him.
Like the main character in the book, I see God's hand over my life. Even with so many sad and traumatic events in my childhood, looking backward from my seventh decade, it is apparent that God was there with me. Guiding me. Encouraging me through others. Preparing me for His purpose.
To write what I know.
Blurb for Riding the Rails to Home
Stephen Reily finds relief from living on the streets. He gets a job as a newsie, selling newspapers during the day and living at the Newsboys' Boarding House. Sleeping on a cot, eating a hot meal and attending classes at night help Stephen to survive. But his heart longs for a home, a place to belong. But who would adopt a street kid from Five Points, New York City in the late 1800's?
Selected to ride the orphan train, Stephen encounters difficult circumstances until he is chosen to live on a farm in Nebraska. Through the patience of the couple who foster Stephen, he faces his fears. He struggles with forgiveness and faith in a God who he cannot see. Only a quilt square reminds Stephen of his dying mother and sister, who was sent to an orphanage. How will the women of the town use this scrap of fabric to comfort Stephen? Can a cast-off child find a home? A place to belong?
DON'T FORGET TO LEAVE A COMMENT TO BE PLACED IN THE DRAWING TO WIN A PRINT COPY OF RIDING THE RAILS TO HOME: A NEWSIE RIDES THE ORPHAN TRAIN BETWEEN NOW AND TUESDAY, DECEMBER 22ND AT MIDNIGHT MST.
BY LEAVING A COMMENT, YOU GRANT PERMISSION FOR YOUR EMAIL TO BE REVEALED TO THE AUTHOR IF YOU ARE THE WINNER TO FACILITATE RECEIPT OF YOUR BOOK.
Cleo Lampos has taught foster children as an educator in an urban school in the Midwest. She holds a Bachelor's degree in elementary education from University of Wisconsin- Whitewater, and a Master's in Special Education from St. Xavier University-Chicago. Lampos is a quilter who enjoys retirement with her husband on their suburban farm as they can and preserve their harvests. Eleven grandchildren are within driving distance. Teaching about the orphan train, the Great Depression and other historic topics at senior groups or community colleges is a joy for Lampos. She is the author of eight books.