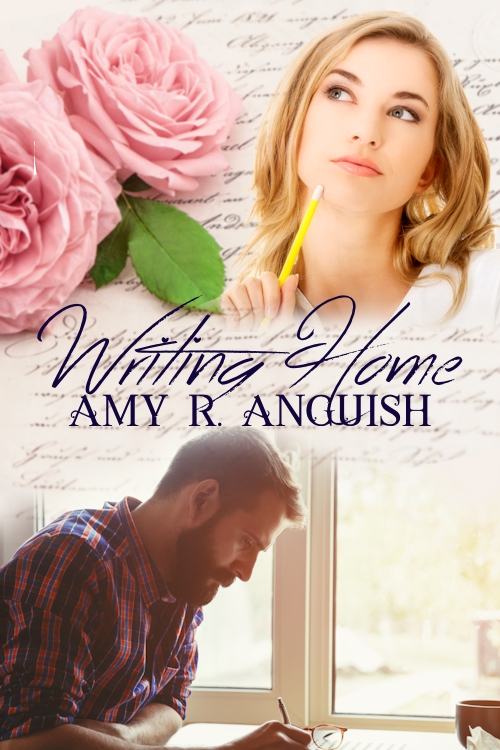 FEATURED BOOK: Writing Home
AUTHOR: Amy R Anguish
PUBLISHER: Anaiah Press
GENRE: Contemporary Christian romance
SERIES OR STAND ALONE: stand-alone
TARGET AGE: 18 and up
IT IS MY PLEASURE TO WELCOME AUTHOR AMY ANGUISH TO PATTI'S PORCH. AMY SHARES WHY OUR PLANS ARE NOT ALWAYS THE BEST PLANS.
AMY IS OFFERING A GIVEAWAY! SIMPLY LEAVE A COMMENT BELOW TO ENTER THE DRAWING FOR WINNER'S CHOICE OF A PRINT OR EBOOK COPY OF WRITING HOME.
GOD'S PLANS ALWAYS
by
Amy R. Anguish
There's a joke that goes something like this: "Ever want to see God laugh? Make plans." And sometimes it definitely feels that way.
This girl has seen quite a few plans get tossed to the wayside because God had something else—usually better—in mind. Like actually marrying this Godly man who's been mine for 16 years instead of sticking to my first plan, which was to "never marry someone like him." Or like getting pregnant six and a half years later than we meant to because God knew I needed to go through those years of infertility mess to be able to appreciate being a mom, not to mention have more financial stability. Or even like not getting published when I first thought I would, but instead having years to grow in my writing and turn out an even better book because of it.
You get the idea.
In my newest book, Writing Home, my characters unearth a painting with Proverbs 19:21 written at the bottom. Want to know what it says?
"Many are the plans in the mind of a man, but it is the purpose of the Lord that will stand." (ESV)
In other words, man can make any number of plans, but if God has something better in mind, it's going to trump the plans of man. That might sound mean of Him, but when you think about it, it's wonderful. Because He knows so much more than we ever could. And He wants what's best for us.
My characters Christiana and Jordan both have dreams, goals, plans, things they think are going to work great in their lives. And when they're still left unsatisfied, they begin to search more for God's plan, even if that means something two states away from where they thought they were supposed to be.
What about you? Have you ever started to make plans and then discovered something even better was out there? Have you ever looked back on a time you thought was plain awful and noticed what God was doing in your life during those valleys?
His plans are ALWAYS the best. We just have to listen and follow.
Blurb for Writing Home
Can letters from the past spur a couple on to the future of their dreams?
Christiana Jones dreamed her whole life of living in Huntsville, Alabama, so she can't figure out why it doesn't feel like home. Her relationships—on social media and in real life—seem shallow and empty. When she unearths a stack of her grandparents' letters, it spurs an idea. Could she find something deeper with a penpal?
Jordan White is taken aback when his cousin Tina suggests he become penpals with her childhood best friend. What could a Louisiana boy have in common with a girl two states away? After all, he's happily settled on his family's property and working the job he always wanted. But every letter they exchange has him wishing for more.
As they grow closer through their written words, the miles between them seem to grow wider. Can love cross the distance and bring them home?
DON'T FORGET TO LEAVE A COMMENT TO BE PLACED IN THE DRAWING TO WIN A PRINT OR EBOOK COPY OF WRITING HOME BETWEEN NOW AND TUESDAY, FEBRUARY 2ND AT MIDNIGHT MST. (US residents only eligible for print copy).
BY LEAVING A COMMENT, YOU GRANT PERMISSION FOR YOUR EMAIL TO BE REVEALED TO THE AUTHOR IF YOU ARE THE WINNER TO FACILITATE RECEIPT OF YOUR BOOK.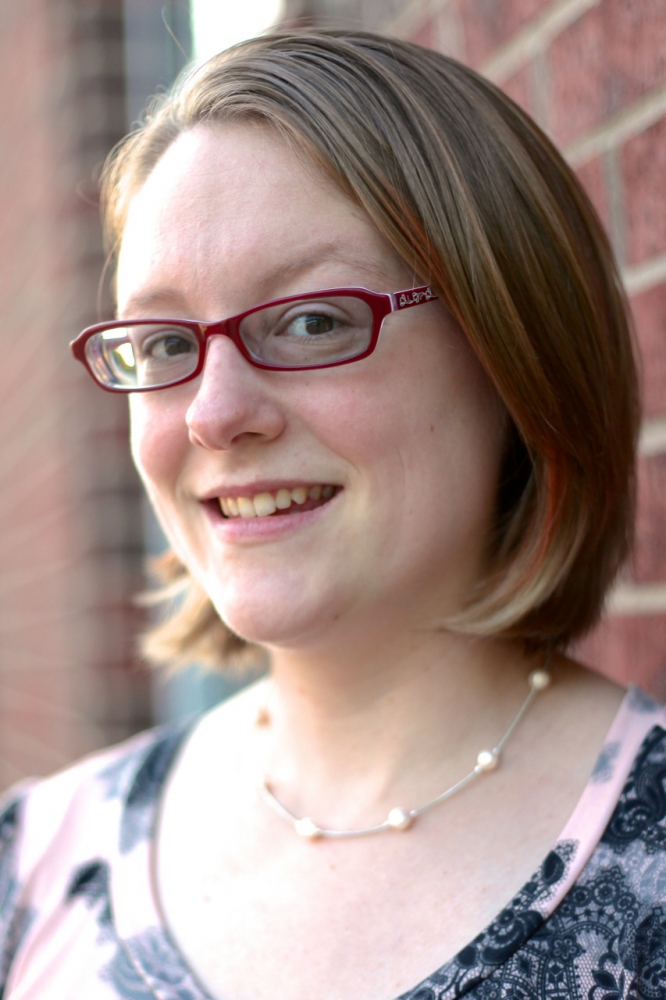 Amy R Anguish
Author of An Unexpected Legacy, Faith and Hope, and Saving Grace
Amy R Anguish grew up a preacher's kid, and in spite of having lived in seven different states that are all south of the Mason Dixon line, she is not a football fan. Currently, she resides in Tennessee with her husband, daughter, and son, and usually a bossy cat or two. Amy has an English degree from Freed-Hardeman University that she intends to use to glorify God, and she wants her stories to show that while Christians face real struggles, it can still work out for good.
Follow her at
Website http://abitofanguish.weebly.com
Facebook http://www.facebook.com/amyanguishauthor
Twitter https://twitter.com/amy_r_anguish
Learn more about Amy's books at https://www.pinterest.com/msguish/my-books/
And check out the YouTube channel she does with two other authors, Once Upon a Page (https://www.youtube.com/channel/UCEiu-jq-KE-VMIjbtmGLbJA)
SUBSCRIBE TO PATTI'S BLOGS HERE