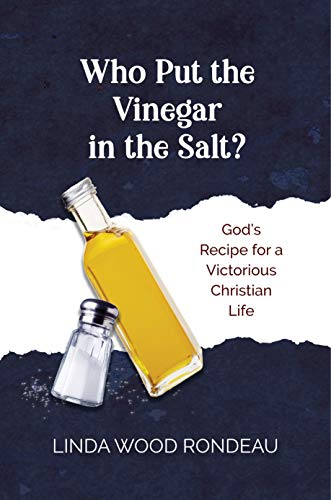 FEATURED BOOK: Who Put the Vinegar in the Salt
AUTHOR: Linda Wood Rondeau
PUBLISHER: Elk Lake Publishing, Inc.
GENRE: Non-fiction with Bible Study portion for individuals or groups
SERIES OR STAND ALONE: Stand alone
TARGET AGE: Adult
IT IS MY PLEASURE TO WELCOME AUTHOR LINDA WOOD RONDEAU TO PATTI'S PORCH. LINDA SHARES AN EASTER MESSAGE THAT REMINDS US HOW TO MOVE FORWARD IN OUR CHRISTIAN WALK.
LOOK TO THE CROSS
by
Linda Wood Rondeau
And he took bread, gave thanks and broke it, and gave it to them,
saying, "This is my body given for you; do this in remembrance of me"
Luke 19:22 NIV
Though my grandson is now in his mid-twenties, I still laugh when I recall the way he first learned to walk. At the time, we lived far away. My son, knowing how much we'd want to see our first grandchild's first steps, grabbed the video camera for Grandma's delight.
Jamal stood like a soldier, arm stretched across his abdomen and foot extended in perfect marching formation, readying to take the all-important first step. Then he struck out a few feet.
Kaboom
He sat for a moment to catch his breath, then crawled back to the point where he'd taken his first step. He was not to be deterred, and stepped out again in his military fashion, venturing a tiny bit further before he crashed to the floor again. With each attempt and subsequent fall, Jamal journeyed back to the origin of his desire to walk, gaining the will and confidence to keep trying. Within fifteen minutes, he was walking the whole of the apartment.
Jamal instinctively knew what many Christians fail to remember. We hear God's call to move forward. We strike out in confidence only to fall flat shortly after we begin. Some of us stay with our feet curled up, crying in defeat. Instead of seeking God's counsel, we wallow in our failures. God wants us to crawl back to the place where we first encountered him … the place where Love took hold … the place where we acknowledged our helplessness and began our walk with him … the foot of the cross … the place of remembrance.
The night before his death, at what we refer to as The Last Supper, Christ instituted the sacrament of communion. He said, "Do this in remembrance of me." He instructed the disciples to eat the bread and recall his broken body. As they drank the fruit of the vine, they were to remember the blood he shed. For the cross was the place Christ demonstrated his love.
At this, the final hours of his ministry on Earth, he did not ask his disciples to remember his miracles. Nor did he ask for a monument to be built in his honor. He simply asked, when the disciples gathered, they would remember his sacrifice in a tangible way … to recall the place where Love offered itself freely for the sins of humankind.
Then he took a cup, and when he had given thanks, he gave it to them, saying, "Drink from it, all of you. This is my blood of the[covenant, which is poured out for many for the forgiveness of sins Matthew 26: 27 – 28 NIV.
I found salvation as a child. But sin and willfulness blotted my walk, and I journeyed for many years on a path that took me opposite the will of God. Poor decisions and a displeasing lifestyle made God seem far away and unreachable. I tried to pray, but my words bounced back to me from the ceiling.
But one day, in the darkest hour of my rebellion, God reached down through the mire of disobedience and reminded me how much he loved me. Contrite, I knelt at the foot of the cross once again, the place where Love began.
God wants us to move forward. When we feel he has forgotten us, or feel sin has damaged our witness, let us return to the place where Love began, at the foot of the cross and remember Christ's sacrifice for us. There we will renew our confidence and contentment in our spiritual journey.
Book blurb for Who Put the Vinegar in the Salt
The world offers much beneficial self-help advice. Shouldn't the Christian seek to be the best possible version of themselves? Aren't we supposed to be good people?
Why not look to the world to solve life's problems?
Because God has called us to be salt.
While there is much good to be found, like vinegar, the world's best advice falls short of God's recipe to live a victorious Christian life.
In a down-home, friendly manner, the author provides analogies, inspirational stories, anecdotes, a wealth of Scripture, and optional study guides for both individuals and groups, inviting the believer to discover God's desires for his salt.
By the author of I Prayed for Patience, God Gave Me Children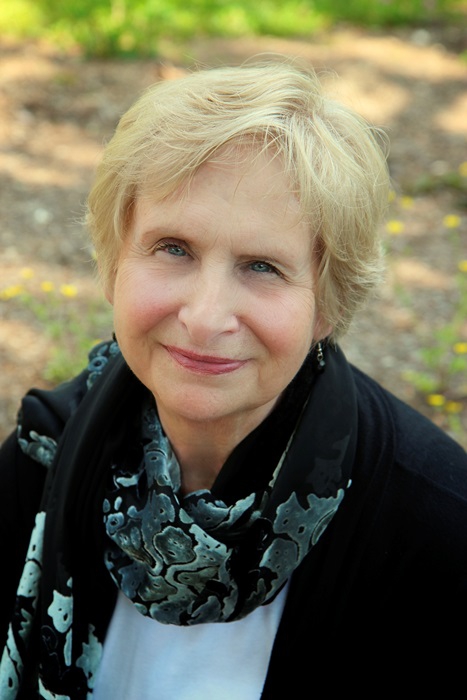 A veteran social worker, Linda Wood Rondeau's varied church experience and professional career affords a unique perspective into the Christian life. When not writing or speaking, she enjoys the occasional round of golf, visiting museums, and taking walks with her best friend in life, her husband of over forty years. The couple resides in Hagerstown, Maryland where both are active in their local church. Readers may learn more about the author, read her blog, or sign up for her newsletter by visiting www.lindarondeau.com.
Connect with Linda:
Facebook : https://www.facebook.com/lindawoodrondeau
Instagram https://www.instagram.com/authorlindawoodrondeau/
Twitter https://twitter.com/lwrondeau
MeWe https://mewe.com/i/lindarondeau
SUBSCRIBE TO PATTI'S BLOGS HERE