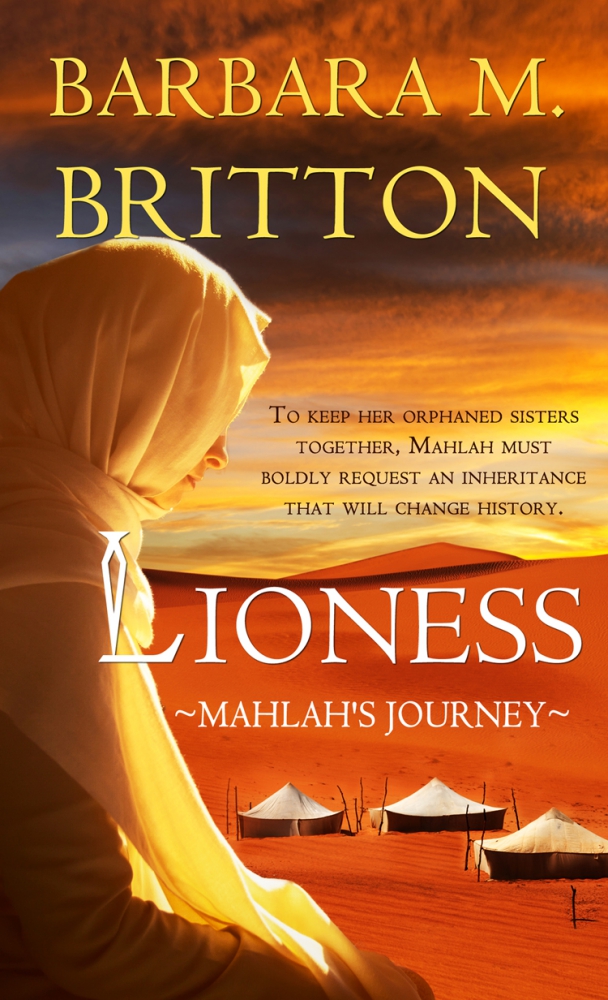 FEATURED BOOK: Lioness: Mahlah's Journey
AUTHOR: Barbara M. Britton
PUBLISHER: Pelican Book Group
GENRE: Biblical Fictiont
SERIES or STAND ALONE: Stand Alone
(readers can continue on with the daughters of Zelophehad)
TARGET AUDIENCE: 13 and up
IT IS MY PLEASURE TO WELCOME AUTHOR BARBARA M. BRITTON TO PATTI'S PORCH. BARBARA SHARES A NEW PERSPECTIVE ON THE FAMILY STORY OF ZACCHAEUS AND THE SYCAMORE TREE.
BARBARA IS OFFERING A GIVEAWAY! SIMPLY LEAVE A COMMENT BELOW TO ENTER THE DRAWING FOR WINNER'S CHOICE OF A PRINT OR EBOOK COPY OF LIONESS: MAHLAH'S JOURNEY.
A WEE LITTLE MAN IN A GRAND STORY
by
Barbara M. Britton
Have you ever sung the song, Zacchaeus was a wee little man, a wee little man was he? If you have, then you probably made it to the verse about climbing into a sycamore tree. Recently, I taught the story of Zacchaeus to elementary students. At first, I thought they would be bored since they most likely learned the popular story from Luke 19 throughout the years. But as I dug into Scripture, I realized the story had been taught upside down. Zacchaeus may have climbed a tree to get a better look at Jesus, a man who had healed the blind and also healed a group of lepers, but the key to the story was that Jesus was seeking Zacchaeus, not the other way around. How do we know this?
The Bible tells us that when Jesus reached the spot where Zacchaeus was perched, Jesus looked up and said, "Zacchaeus, come down immediately, I must stay at your house today" (Luke 19:5).
Zacchaeus didn't know if Jesus was a healer, a teacher, the Messiah, or all three. But Jesus knew Zacchaeus by name. The two had never met. Jesus also states that he must stay at Zacchaeus's house. Why at the chief tax collector's house? The key is found in Luke 19:10, a key verse in the gospel of Luke. What has Jesus come into Zacchaeus's city to do? Verse 10 tells us from Jesus's own lips, "For the Son of Man came to seek and to save what was lost."
Was Zacchaeus lost? Tax collectors were known for cheating people out of more money than the taxpayer owed. The people didn't like being cheated. This is the only place in the Bible where the position of chief tax collector is mentioned. We have heard of tax collectors before because one of Jesus's own disciples was a tax collector. To be a chief tax collector meant you skimmed off all the tax collectors. A thief among thieves. We see the dislike of Zacchaeus in verse 7 when the people are muttering about Jesus's choice of Air BnB.
We don't know what was said over lunch, but we see the transformation in Zacchaeus.
~ Zacchaeus calls Jesus, Lord (verse 8). Not teacher. Not rabbi. Not friend. Lord!
~ Zacchaeus is going to give half of his possessions to the poor. His wealth is insignificant in the blessing of knowing Jesus.
~If Zac has cheated anybody (and he has), he is going to repay them back four times the amount.
Wow! This is quite a change in Zacchaeus. He's giving, not taking. Not only is Zac's life changed, but Jesus says in verse 9a, "Today salvation has come to this house." Not only had Zacchaeus's eyes been opened to who Jesus truly was, but his household's eyes had been opened, too. We don't know who was at the lunch table, but dining with Jesus changed their hearts.
Jesus calls Zacchaeus a son of Abraham in verse 9b. Zacchaeus may have been from Abraham's bloodline, but it's his faith that is compared to Abraham. Jesus tells us his mission right after this declaration. Jesus had come to seek and to save the lost. Fooled you, Zac. You thought you would glimpse Jesus from the tree, but Jesus had his sights set on you from the moment his sandals shuffled towards Jericho.
When we truly know Jesus as our Lord and Savior, then our hearts are changed. We have a relationship with the Son of God and receive the Holy Spirit. We don't look at earthly possessions the same way as they mean nothing in our heavenly home.
Children sing about a short man seeking a glimpse of Jesus. Zacchaeus saw Jesus, and then he had a chance to really see Jesus. Zacchaeus broke bread with the Bread of Life. Zac came face to face with the Son of God, the Savior who stepped into time to seek and to save the lost, giving them eternal life through the shedding of His own blood.
The wee little man met the Son of Man--just as Jesus had planned before the idea to scramble up a tree entered Zacchaeus's mind. I think we need to add one last line to the song about Zacchaeus…
For I'm going to your house today,
And I'm going to show you a brand-new way.
A few years ago, I learned a new-to-me Bible story about the daughters of Zelophehad. I had missed this amazing story about five orphaned sisters for too long. When I discovered the girls, I decided to write a story about them and their big ask to inherit their deceased father's land. "Lioness" tells about their bravery to ask for something that had never been given to daughters.
My next Biblical Fiction release will be in February of 2022. The Ebook of Defending David: Ittai's Journey is already on Amazon and B&N for preorder.
Book blurb for Lioness: Mahlah's Journey:
While the Israelites struggle to occupy the Promised Land of God, Mahlah bat Zelophehad is orphaned and left to care for her four sisters. But daughters of the dead are unable to inherit land, and it will take a miracle for Mahlah to obtain the means to care for her sisters and uphold the vow she made to her dying mother.
Mahlah must seek Moses, the leader of her people, and request something extraordinary—the right for a daughter to inherit her deceased father's land. A right that will upset the ox-cart of male inheritance and cast her in the role of a rebel.
But, God is the protector of the orphan and the widow, and five orphaned daughters need His help. With God, anything is possible. Even changing man's tradition.
Buy links for Lioness: Mahlah's Journey
Wherever books are sold.
Libraries can order the novel, too.
DON'T FORGET TO LEAVE A COMMENT TO BE PLACED IN THE DRAWING TO WIN CHOICE OF A PRINT OR EBOOK COPY OF LIONESS: MAHLAH'S JOURNEY BETWEEN NOW AND TUESDAY, JULY 13TH AT MIDNIGHT MDT.
BY LEAVING A COMMENT, YOU GRANT PERMISSION FOR YOUR EMAIL TO BE REVEALED TO THE AUTHOR IF YOU ARE THE WINNER TO FACILITATE RECEIPT OF YOUR BOOK.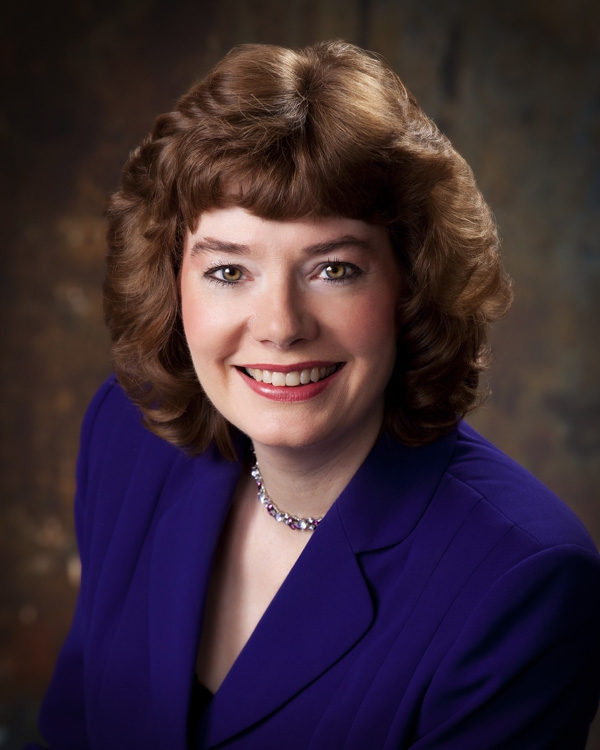 Barbara M. Britton lives in Southeast Wisconsin and loves the snow—when it accumulates under three inches. She is published in Biblical fiction and enjoys bringing little-known Bible characters to light in her stories. Barb's WWI Historical released in June of 2020 --Until June. Barb is a member of the American Christian Fiction Writers, the Society of Children's Book Writers and Illustrators, Romance Writers of America, and Wisconsin Romance Writers of America. Barb has a nutrition degree from Baylor University but loves to dip healthy strawberries in chocolate. Find out more about Barb's books at http://www.barbarambritton.com/books.html
Follow Barb online:
SUBSCCRIBE TO PATTI'S BLOGS HERE