Almost 250 years ago, a group of determined British citizens gathered in Philadelphia and took a tremendous risk. Knowing that failure meant death on the gallows, they banded together to break the bonds of government tyranny and changed the course of Western civilization forever.
Whether it is the chains of government tyranny, current events, secular pressures, personal trials, or sin itself, we can all relate to feeling weighed down by a world seeking to do anything but set us free.

As we celebrate another anniversary of political freedom in our country and the sacrifices it required, it is also a tremendous opportunity to consider the freedom that awaits us in the kingdom of heaven. A chance to turn our steps away from the pitfalls that keep us from our true purpose and highest calling.

God's original plan for humanity was built upon freedom: the gift of free will in a perfect and sin-free world. But just like it does for us today, freedom in Eden came with responsibility. One of the devil's favorite conditions to obscure our understanding of. The devil's go-to tool for overruling our choices with his snares.

But even when we lose our way, God gave us a lifelong hope of deliverance with the incomprehensible sacrifice of our savior Jesus Christ.

The more we honor him and choose to put him first in our lives--above all human and worldly influences--the freer we will become.

One of the biggest ways we can feel trapped in life is when we are out of step with our divine purpose. We were each created with a unique set of gifts honed by our experiences. Part of the promise that God offers us is in this life is the freedom to make the kind of contribution he created us for.

Whether it is due to obligations, trials, pressures from those around us, or simple fear of failure, too many of us find ourselves in jobs or circumstances that leave us feeling stifled and unfulfilled.

There are times in my life that I have fallen into snares instead of investing in the creative and spiritual gifts God wants me to share with others. Times when I tried to conform my gifts to a distorted vision of what I thought the world would be more likely to approve.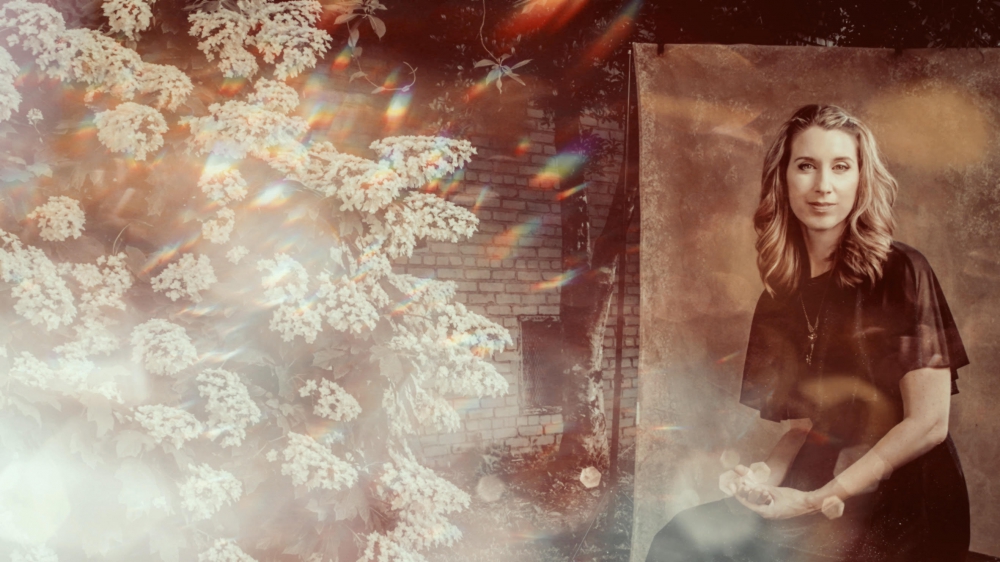 Even worse, there are times when I have faced temptations to give into the darkness of despair, so distracted by the brokenness of the world and my own spirit that I failed to turn to my one true source of eternal freedom and hope.

The answers I discovered through my own winding path of trial and error have formed the foundation of the new Key of Shadows series I've been working on (currently editing book one, Rescuing the Dark), a Christian supernatural fiction trilogy seeking to shed light on the higher purpose that awaits us through our darkest season.

One of the latest tools I've developed to help reach future readers who would like to unleash their own heroic potentials is my new gifting profile quiz, "Discover Your Destiny." After a short series of questions based on your unique desires and aspirations, it will give you a profile of your personal characteristics and strengths to help you find the greatest possible fulfillment in your life. Just click here to give it a try!

Special thanks to my dear friend and psychology expert, Dr. Edward Stone of Lee University for serving as my chief consultant and so generously lending his time and talents to this project!

From now on, I will also be including a special message for each destiny profile from the quiz to give you some more personalized encouragement every month.

Whether or not you take the quiz, I hope you'll take advantage of the unlimited possibilities God wants to open up in your life by leaning a little more on him each day. When you do that, you'll not only find yourself on the right path, but one day you'll look down and realize you've learned to fly--even soar.


DIVINE DESTINY TALKING POINTS:
(for those who've taken my quiz)
Life-giving Rescuers: To you, freedom will look like the ability to provide for yourself and your family without any barriers. This month, I'd like to challenge you to look up from your responsibilities and stretch into areas of relationships and ideas to enjoy some opportunities to feed your heart, mind, and spirit as well.
Protecting Rescuers: To you, freedom will look like the peace of mind that comes from safety and security. This month, I'd like to challenge you to let down your guard enough to invest in some interpersonal connections with family or friends and get help with the load your broad shoulders always carry.
Compassionate Rescuers: To you, freedom will look like the chance to stay close to family, friends, and loved ones. This month, I'd like to challenge you to reflect on the quality of your relationships and their fit with your values and needs in order to enjoy the greater freedom of deeper intimacy and reciprocity. Or better yet, take some time for yourself and give yourself permission to celebrate and acknowledge your unique gifts that no one else may have.
Leading Rescuers: To you, freedom will look like open doors of opportunities to pursue your many goals. This month, I'd like to challenge you to look around and consider the needs of those who could use a little more compassion or provision. Even if it feels uncomfortable at first, you can make a bigger difference than you realize--both in your life and the lives of others.
Spiritual Rescuers: To you, freedom will look like having space to reflect on your ideals and hone your unique understanding of the world. This month, I'd like to challenge you to step back from your special areas of focus and walk in rhythm with a broader practical balance, having the humility to ask for help when needed. Even starving artists have to eat from time to time!
YOUR TURN!
Don't make me do all the talking - I'd love to hear from you!
What are some ways you've discovered your true calling? What freedoms has this led to in your life?
Do you want to hear about anything else? Any prayer requests?
Just shoot me an email - don't be shy! And I promise to reply!