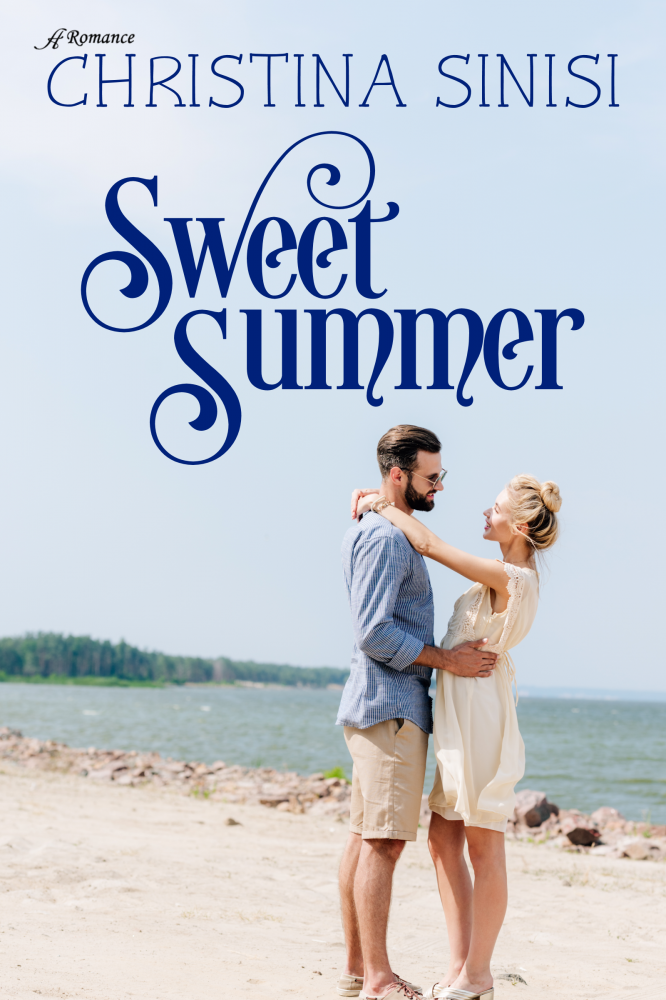 FEATURED BOOK: Sweet Summer
AUTHOR: Christina Sinisi
PUBLISHER: Anaiah Press
GENRE: Christian Contemporary Romance
SERIES OR STAND ALONE: Series but can stand alone
TARGET AGE: 30+ women
IT IS MY PLEASURE TO WELCOME AUTHOR CHRISTINA SINISI TO PATTI'S PORCH. CHRISTINA TALKS ABOUT THE CONNECTIONS WE SHARE THROUGH MEMORIES.
CHRISTINA IS OFFERING A GIVEAWAY! SIMPLY LEAVE A COMMENT BELOW TO ENTER THE DRAWING FOR AN EBOOK COPY OF SWEET SUMMER.
CHERISHING THE MEMORIES—AND HOW WE CONNECT
by
Christina Sinisi
One of the underlying themes of Sweet Summer, besides the romance and the very strong thread of how we deal with loss and grief, is memories of summer. At first, this may not seem like a very theological topic on which to focus, but bear with me a moment.
As a psychologist, I specialize in social and personality development. One of the courses I teach is Positive Psychology. An important theory in that field is the "Broaden and Build" theory. The idea is that we humans have mental savings accounts, if you will, where we store up the positive experiences and memories. This savings is crucial in memories and needs to be protected and cherished. If we fill up our account during the good times, then we can pull those memories out during the rough challenges.
For example, in Sweet Summer, the heroine has a junk food and movie night with her niece, the hero and heroine eat at interesting restaurants and go to the beach. During each of these occasions, the people involved are fully present with the other—making memories.
Contrast the ruts we can so easily fall into with our relationships—come home from a long day of work, eat dinner while buried behind the newspaper or our phone, go into different rooms and watch different television shows or play video games or go off and do things separately. Not that I'm arguing we should be in each other's pockets all the time, but a strong relationship requires we build our house together.
As friends, as family members, as spouses, we need to make the time to fill our savings accounts. Go out to eat someplace new or in a place that's become "your" place, go to the beach and play in the water together, and anything else that the two people in question enjoy together. Then, when a spouse is sick in the hospital, you can say, "remember that time we went to the Isle of Palms and you cut your foot on a shell and I scooped you up and carried you to your towel like a medieval knight? Well, I wish I could do the same right now."
Finally, we can also build on our relationship with our Savior the same way. Through worship, devotion time, and journaling, we can build up memories of how God has spoken to us in so many ways and the times our life has been changed.
So, dear readers, fill up your savings accounts and you will be rich in the ways that matter most. And you will know Joy.
Be joyful always, pray continually; give thanks in all circumstances, for this is God's will for you in Christ Jesus 1 Thessalonians 5: 16-18 (NIV)
Back Cover blurb for Sweet Summer:
Shelby Marano is the youngest of three sisters and was always Daddy's baby girl--until her father was murdered. Ever since, she's been running from anyone or anything that could truly hurt her. Instead, she seeks calculated thrills that leave her exhilarated, but when she's caught outside during a summer storm, she quickly realizes not all adventures are within her control.
Tyler Burgess offers her both refuge from the rain and a safe place to land.
Time spent with Tyler proves him to be much more than just a nerd in a history museum, but what she finds out about him is a dealbreaker for her. As Shelby's perfect little world is threatened by family health issues and an unknown stalker, she learns the hard lesson that no one can hide from the dangers of life. Can Shelby let her sisters, Tyler, and even more importantly, God, show her in one Sweet Summer, that love is worth taking the risk?
DON'T FORGET TO LEAVE A COMMENT TO BE PLACED IN THE DRAWING TO WIN AN EBOOK COPY OF SWEET SUMMER BETWEEN NOW AND TUESDAY), JULY 27TH AT MIDNIGHT MDT.
BY LEAVING A COMMENT, YOU GRANT PERMISSION FOR YOUR EMAIL TO BE REVEALED TO THE AUTHOR IF YOU ARE THE WINNER TO FACILITATE RECEIPT OF YOUR BOOK.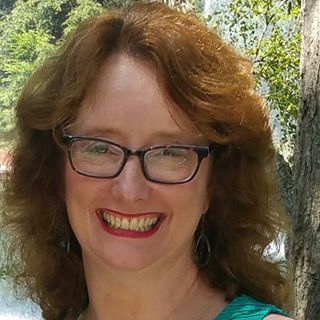 A member of the American Christian Fiction Writers, Christina Sinisi writes stories about families, both the broken and blessed. Her works include a semi-finalist in the Amazon Breakthrough Novel Award Contest and the American Title IV Contest in which she appeared in the top ten in the Romantic Times magazine. Her published books include The Christmas Confusion and Sweet Summer, the first two books in the Summer Creek Series, as well as the Christmas On Ocracoke and the upcoming Why They Call it Falling. By day, she is a psychology professor and lives in the Lowcountry of South Carolina with her husband, two grown children and Hemingway cat, Chessie.
Connect with Christina:
Website/Blog: https://www.christinasinisi.com/ Please sign up here for my newsletter!
Facebook: http://ow.ly/bEnH30rO6d2
Pinterest: https://www.pinterest.com/csinisi/
Goodreads: https://www.goodreads.com/user/show/101218889-christina-sinisi
Bookbub: https://www.bookbub.com/profile/christina-sinisi
Instagram: @csinisi123
Twitter: @ChristinaSinisi
SUBSCRIBE TO PATTI'S BLOGS HERE