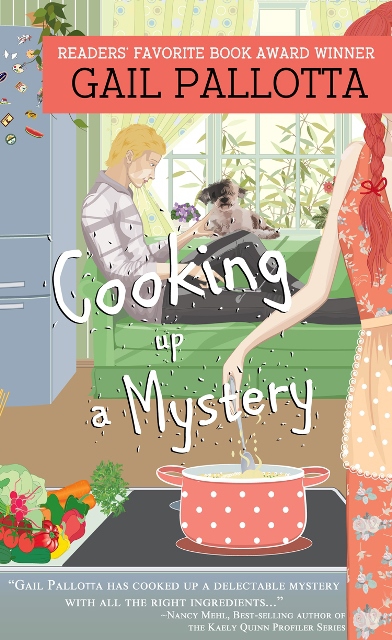 FEATURED BOOK: Cooking up a Mystery
AUTHOR: Gail Pallotta
PUBLISHER: Pelican Book Group
GENRE: Christian Cozy Mystery
SERIES OR STAND ALONE: Stand Alone
TARGET AGE: Adult
IT IS MY PLEASURE TO WELCOME AUTHOR GAIL PALLOTTA TO PATTI'S PORCH. GAIL SHARES SECRETS BEHIND THE SUCCESS OF AN ENTREPRENEUR.
GAIL IS OFFERING A GIVEAWAY! SIMPLY LEAVE A COMMENT BELOW TO ENTER THE DRAWING FOR AN KINDLE COPY OFCOOKING UP A MYSTERY.
BECOMING A SUCCESSFUL ENTREPRENEUR
by
Gail Pallotta
Cooking up a Mystery resulted from a desire to write stories about women entrepreneurs overcoming obstacles to succeed in their businesses and personal lives. Laney, the heroine, takes over management of a tea house and catering service with no business background. Her mother planned to help with Laney's Delectable Delights, but a drunk driver hit and killed Laney's mother. Laney's overwhelmed with grief and the magnitude of her responsibility, but George, her assistant, tells her she has him and God, who knows her needs. Then he adds, "You ... have your mom's wonderful recipes and you whip them up like a pro."
When I chose the food industry for Laney, I wrote what I know. I learned to cook at age ten. The reason, according to my father—I'd know how when I got married. I didn't marry until I was thirty. By then, I'd received lots of instruction, so I knew how to prepare some pretty good dinners. My husband said, "You could start a restaurant." I wanted to do other things instead, such as write, but I started one in this book.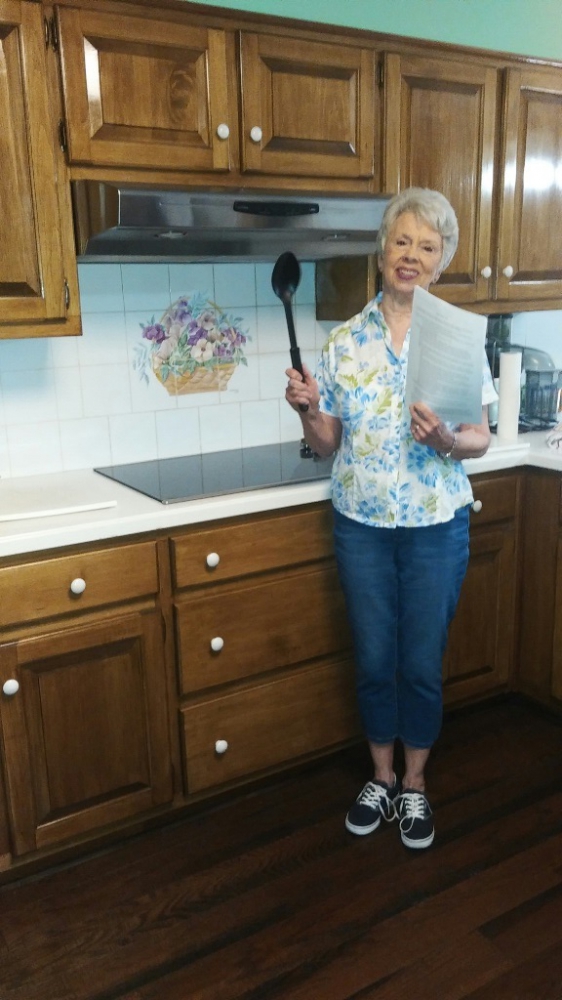 My friend, Pam Nichols Griffin, who's a staff writer at The Destin Log in Destin, Florida, and I had discussed working on a project together. Pam had recently authored a book of recipes, Heavenly Delights, as a fundraiser for Mission Love Seeds. The charity helps children throughout the world and responds locally after disasters to demonstrate God's love. They're online at missionloveseeds.org and on Facebook. The recipes in the back of Cooking up a Mystery in a section called Laney's Chefs in the Making come from Pam's book.
Each recipe title bears the name of a character from the story. Eve, the hairdresser from Hair Calamities and Hot Cash, my first book about a woman entrepreneur, makes an appearance in Cooking up a Mystery. Later she shares the following recipe.
Eve Castleberry's Ambrosia Salad
Two eleven-oz. cans Mandarin oranges, chilled
One twenty-oz. can chunk pineapple, chilled
One cup mini marshmallows
One cup coconut
One cup sour cream, or to taste
Drain fruit well then mix with marshmallows and coconut. Add sour cream and mix well. Serve immediately.
Submitted by Sue Whittaker of Destin, Florida
The dish sounds yummy to me. I hope you will enjoy it.
Blurb for Cooking Up a Mystery:
Laney Eskridge worked to put her husband through dental school. Then he left with another woman. She's on edge from the emotional scars and her parents' deaths. Then she hears unexplained noises in her new tea house, and her anxiety is tripled. Add a budding romance with Eric—a guy with a fear of commitment—and it's all too much to handle. She cuts ties with Eric and plunges into making her business pay off.
When Eric discovers that Laney's in danger, he vows to protect her. But can he make a lasting promise? Will she trust him? . . .and when they overhear a threat that could cause national turmoil, will anyone believe them? There's more brewing than herbal tea in Cooking up a Mystery.
Buy on Amazon - https://amzn.to/3dfKATd
DON'T FORGET TO LEAVE A COMMENT TO BE PLACED IN THE DRAWING TO WIN A KINDLE COPY OF COOKING UP A MYSTERY BETWEEN NOW AND TUESDAY, SEPTEMBER 7TH AT MIDNIGHT MDT.
BY LEAVING A COMMENT, YOU GRANT PERMISSION FOR YOUR EMAIL TO BE REVEALED TO THE AUTHOR IF YOU ARE THE WINNER TO FACILITATE RECEIPT OF YOUR BOOK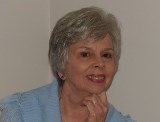 Award-winning author Gail Pallotta is a wife, Mom, swimmer and bargain shopper who loves God, beach sunsets and getting together with friends and family. A 2013 Grace Awards finalist, she's a Reader's Favorite 2017 Book Award winner and a TopShelf 2020 Book Awards Finalist. She's published six books, poems, short stories and several hundred articles. Some of her articles appear in anthologies while two are in museums. Connect with Gail:
Newsletter - https://www.gailpallotta.com/mainphp.html
Website - https://www.gailpallotta.com
Facebook - https://www.facebook.com/AuthorsandMore
BookBub - https://www.bookbub.com/profile/gail-pallotta
SUBSCRIBE TO PATTI'S BLOGS HERE