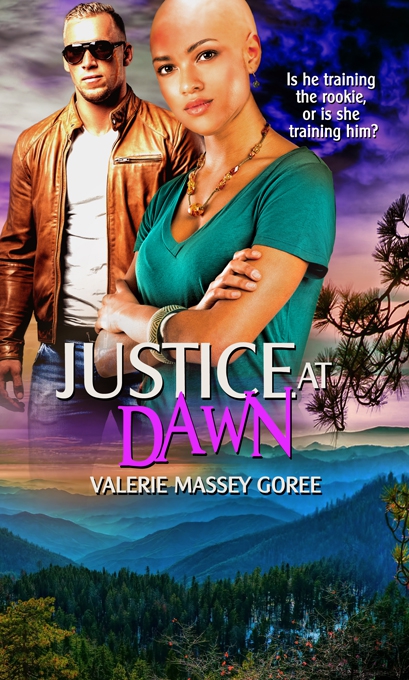 FEATURED BOOK: Justice at Dawn
AUTHOR: Valerie Massey Goree
PUBLISHER: Harbourlight Imprint, Pelican Book Group
GENRE: Romantic Suspense
SERIES OR STAND ALONE: Last novel in a trilogy, but a standalone story
TARGET AGE: 25+
IT IS MY PLEASURE TO WELCOME AUTHOR VALERIE MASSEY GOREE TO PATTI'S PORCH. VALERIE SHARES WHY TRUE CHRISTIANITY GOES BEYOND CHURCH ATTENDANCE.
VALERIE IS OFFERING A GIVEAWAY! SIMPLY LEAVE A COMMENT BELOW TO ENTER THE DRAWING FOR WINNER'S CHOICE OF A PRINT OR EBOOK COPY OF JUSTICE AT DAWN. (ebook only for international winners)
GOING TO CHURCH VERSUS LIVING A CHRISTIAN LIFE
by
Valerie Massey Goree
Cooper crossed his arms, mouth grim. "I used to go to church regularly."
These words are uttered by Cooper, my protagonist in my new release, Justice at Dawn. KC, my other protagonist, ponders his words while they are on an assignment. When she finds the right moment, she will discuss the issue with him.
Before we get to her response, let's examine Cooper's words. Please understand that I am not judging, merely expressing my thoughts on paper. There is nothing wrong in "going to church", but if that is all a person does, then maybe he or she is not following Christ.
I'm sure you are acquainted with someone who goes to church on Sunday, but his life during the rest of the week is anything but Christ-like. Again, no judgement intended because we don't know his heart and can't read his mind.
Let's consider Christians in New Testament times. Did they go to church? Probably not as we practice today. They met in homes, in caves, under trees. They sang, prayed, and maybe someone who had met Jesus or one of the apostles spoke about the experience. The home owner may have had a copy of an original epistle the Apostle Paul wrote. The group discussed the writings and pondered the meaning for their lives. They shared a meal and shared their possessions. (Acts 2:42 - 47)
Then what did these Christians do? Go home and watch a game on TV? They went about their daily lives with one thought on their minds. How could they proclaim the Gospel? Why was there such urgency? They believed Christ would return soon.
I think we've lost that urgency. Many of us go to church, often to be entertained by the talented choir, the smooth-spoken preacher, sitting in comfort, listening but with an eye on the clock. A thirty-minute sermon is too long for some folks. We get fidgety and worry about the roast in the oven, or getting to the restaurant before the church across town lets out.
Now, don't get me wrong. Followers of Christ go to church, whether in a large brick and mortar structure, in someone's home, or under a tree in the Zimbabwean bush, but that is only a part of their Christian life. They preach the Gospel by their actions, by their generosity, by their service, and by talking to neighbors.
I'm sure many of us have had those seasons in life where all we could do was "go to church". I know I have. We'd don the church clothes, paste a smile on our faces and greet people without making eye contact.
"How are you today?"
"I'm fine thanks."
"After service, we're going out to lunch then we'll sing at the nursing home. Want to join us?"
"I can't today, but thank you."
If you find yourself in that season in your life, keep going to church, keep up the ritual—and I use the word in a positive sense. Maybe that's all you can do at this point, but it's important to keep the ritual in place. Because one day, after deep soul-searching, prayer, and other Christians praying for you, you will find yourself looking forward to worship, to fellowship. It won't happen all at once, but gradually, you'll accept the lunch invitation. Then you'll read the bulletin and see opportunities where you can help. Volunteering in the nursery, or teaching a Sunday school class. Repairing a shut-in's roof. Small tasks, but service to others will soon take on a life of its own. Next time the mission committee reports on their programs, you might decide to forgo your vacation to join a medical mission trip to (you name the place). What better way to use your skills as a nurse in Christ's service?
Living a Christ-filled life will take on many forms, depending on who you are, where you live, and your available resources.
Here is KC's response to Cooper.
"One time you told me that you used to 'go to church'. Well, I've been thinking about that statement ever since. Even after you visited my folks' house church and we had a chat about forgiveness, I've been anxious to have this conversation. Just because a person goes to church doesn't mean he has a relationship with Christ. As the name implies, a Christian is a follower of Christ. And how do we know what that entails? We have to read and follow the guide book, the Bible."
He opened his mouth, but clamped it shut when she raised her hand. Her words jab-jab-jabbed at his conscience.
"Why are you a Christian? Is it because your parents were? If they'd been atheists, would you be an atheist?"
He'd never had to face such a soul-searching question before.
"I have a theory that if a person can't readily answer that question, then they might as well not profess to follow Christ. After all, if you don't know why you're doing something then why do it?"
I pray that we can all follow Christ in every aspect of our lives.
Blurb for Justice at Dawn:
Cooper Callahan has been an International Retrieval Organization operative for fifteen years. In all that time he has never worked with a trainee like Kitty Claire Briggs. Overflowing with energy, KC isn't quiet long enough for him to think. But when the boss assigns them a training mission to follow Sadie, his wife, KC's serious side emerges.
Sure, former stunt double, KC, wants to be an agent, but she also has an ulterior motive to be accepted by IRO—she wants access to their superior technology. Can she locate her quarry without Cooper finding out?
As Cooper shares the finer points of surveillance with KC, his waning faith is strengthened by her enthusiasm for the Lord and for the job. When the training exercise turns into a real abduction, will KC's naiveté lead to death or to a successful conclusion to the case?
Purchase Links:
Available from publisher, Harbourlight, an imprint of Pelican Book Group: http://ow.ly/CUqi30rTeGl
and from Amazon: http://ow.ly/kSgC30rTeII
DON'T FORGET TO LEAVE A COMMENT TO BE PLACED IN THE DRAWING TO WIN CHOICE OF A PRINT OR EBOOK COPY OF JUSTICE AT DAWN BETWEEN NOW AND THURSDAY), SEPTEMBER 16TH AT MIDNIGHT MDT. (ebook only for international winners)
BY LEAVING A COMMENT, YOU GRANT PERMISSION FOR YOUR EMAIL TO BE REVEALED TO THE AUTHOR IF YOU ARE THE WINNER TO FACILITATE RECEIPT OF YOUR BOOK.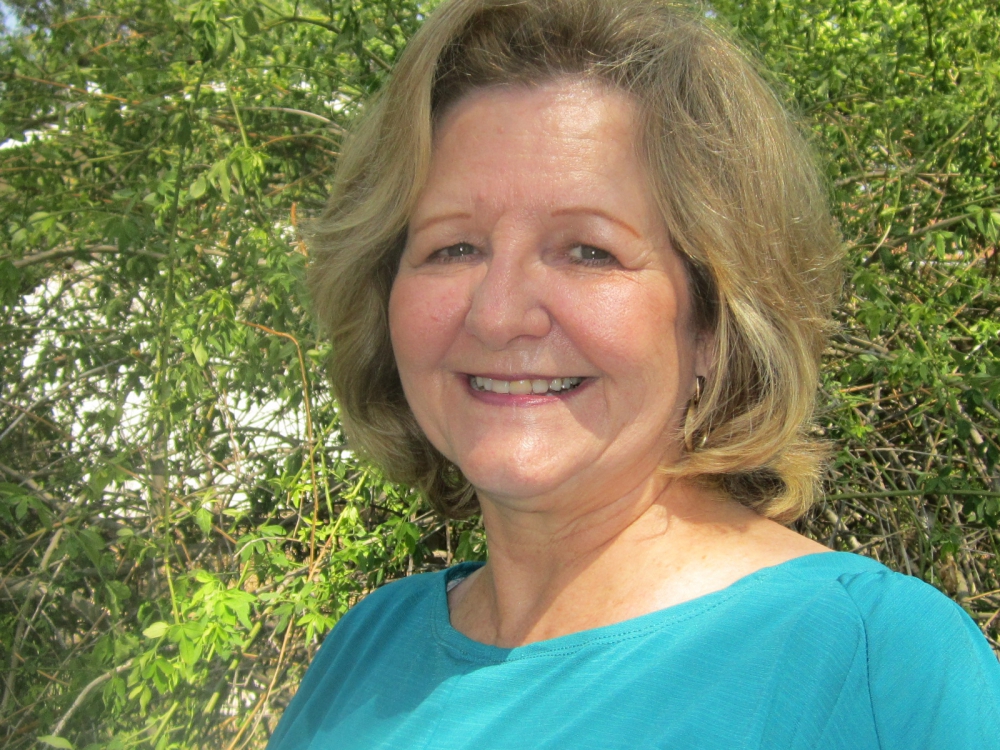 American Christian Fiction Writers Genesis Award winner Valerie Massey Goree resides on the beautiful Olympic Peninsula of Washington State.
After serving as missionaries in her home country of Zimbabwe and raising two children, Glenn and Valerie moved to Texas. She worked in the public school system for many years, focusing on students with special needs. Now retired in Washington, Valerie spends her time writing, and spoiling her grandchildren.
Valerie writes romantic suspense novels, and her tag line is: Stories of Passion and Intrigue. Her novels include: Deceive Me Once; Colors of Deceit; The Stolen Lives Trilogy, Weep in the Night; Day of Reckoning; and Justice at Dawn. Set in Australia, Forever Under Blue Skies, is now available from Amazon.
Valerie loves to hear from her readers. Connect with her at:
Facebook https://www.facebook.com/ValerieMasseyGoree/
Website www.valeriegoreeauthor.com
SUBSCRIBE TO PATTI'S BLOGS HERE