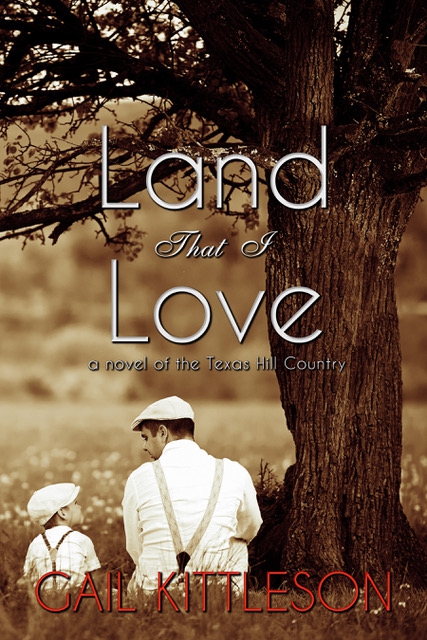 I have long been a fan of Gail Kittleson, author of several World War II novels. I recently had the pleasure of finishing her latest novel and thought I would share my thoughts about the book on Patti's Porch.
Gail's book was recently featured on my Over 50 Writer blog.
Here's the back cover copy:
Set in the German Hill Country of Texas during World War II, Land That I Love is more than a love story. It is about the racism and bigotry that still exist in our world. As her characters struggle with the problems of everyday life, they teach us that we survive hard times by being good neighbors despite our differences and that hatred can be conquered by love, understanding and forgiveness.
My review of Land That I Love:
Gail Kittleson has established herself as an author who brings World War II to life through engaging stories laced with historical fact. Like her other novels, her astute research is woven through the pages of her latest novel, Land That I Love. She uses a literary style to tell her story through the eyes of Everett Herring, a British immigrant who settles in the German settlement of Loyal Valley in the Texas Hill Country.
Supported by the loyalty and deep friendship of his English butler, William, Everett struggles with the challenges of raising his young son as a single parent. He forges a new life in a new land while carrying the burden of scars incurred by a painful marriage.
The author skillfully marches the fictional tale of her characters across the pages against the backdrop of authentic documentation of wartime events. She brings to light the conflicts between people of different cultures and nationalities, the devotion and friendships that develop, and the realities that often overshadow dreams.
Everett possesses an enthusiasm for his young son's education, both of basic life skills and the responsibilities that come with maturity. His desire to expose him to scholarly ideas and historical facts about his heritage and the world forges a strong bond between the two. The other characters who contribute to Donnie's experiences provide a rich source of emotion, conflict, love, loss, and faith throughout the story.
If you enjoy World War II fiction with well-defined characters and a firm foundation of historical fact, Land That I Love is the book for you.
Amazon Buy Link: http://ow.ly/GcJE30rXmTq